So if you're craving a milkshake/smoothie/adult cocktail
check this out
but if you don't want the calories that bad boy contains
try this little concoction.
It has all of the flavor and none of the run-eight-miles-to-burn-the-calories-off guilt!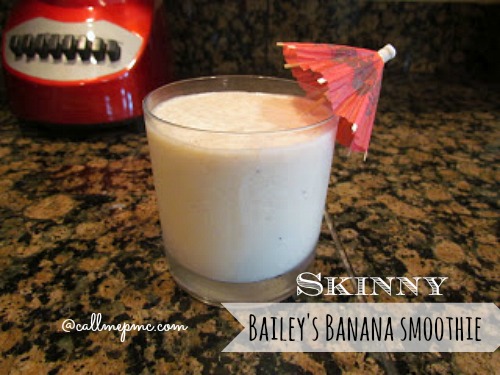 Ice
Bailey's Irish Cream or 3 T light chocolate syrup
Silk Unsweetened Pure Almond Milk
Banana
Fill the glass you want to use up with ice. Pour Irish Cream over ice until 1/2 full. Finish filling glass with Almond Milk (or use 3 T light chocolate syrup and fill with Almond Milk). Puree in blender until smooth.
Cheers!!