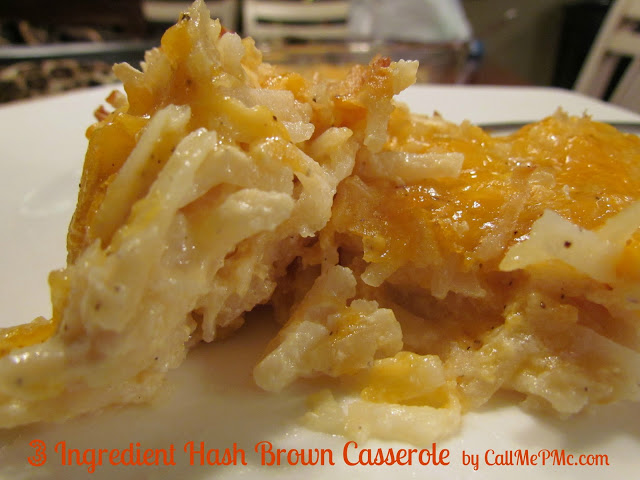 What I like about cooking the most is you get to control everything about it.
(Not that I'm a control freak or anything.)
Like more kick? Add more spice
Like more cheese? Add more cheese.
Don't like butter (what the hell's wrong with you?!)? ah, Don't add butter!
I developed this recipe because I'm not a big fan of cream-of-anything soup.
Too much sodium!
And too much sodium means puffy a.m. eyes!
Not cool!
I thought about calling it Non-puffy-eyes Hash Brown Casserole;
but
it just didn't have a good ring to it….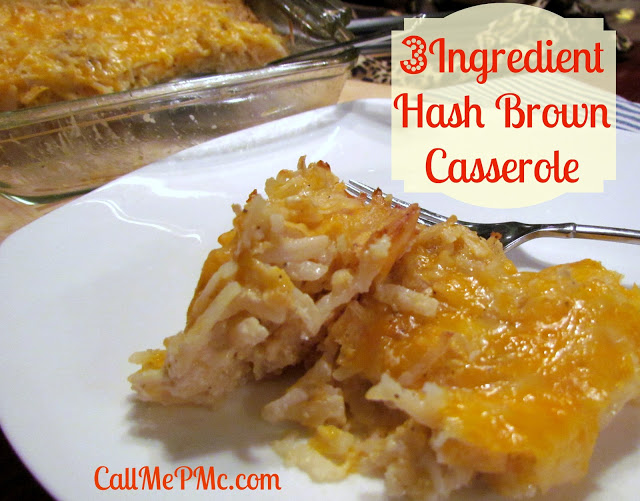 Three Ingredient Hash Browns
Ingredients:
1 bag hash brown potatoes
2 c heavy cream
4 cup cheddar cheese, shredded
salt and pepper to taste (I realize with the addition of s&p it's more than 3 ingredients, for some reason in the world of ingredients s&p doesn't count. I didn't make that rule up.)
Directions:
Preheat oven to 350 degrees. Spray a 9×13 inch casserole dish with non stick spray. Pour half of the bag of frozen hash browns into dish. Sprinkle salt, pepper, and half of cheese over potatoes. Spread remaining hash brown potatoes in dish. Pour 2 c heavy cream over potatoes. Top with remaining cheese. Bake 35 to 40 minutes until potatoes are soft and cheese is melted. Serve immediately.
Great served with 2 Pack Slow Cooker Roast!
Linking up here.
To ensure you receive every post from Call Me PMc, please sign up below.
Enter your email address:
Delivered by FeedBurner