Do you enjoy lazy mornings?
 - a cup of hot coffee, your favorite magazine, cruising Pinterest, and a sweet treat? 
These moist muffins are perfect for a lazy morning. They don't require much time, in fact, when I plan to serve them on a school day, I have short-cup tips (below) to save time!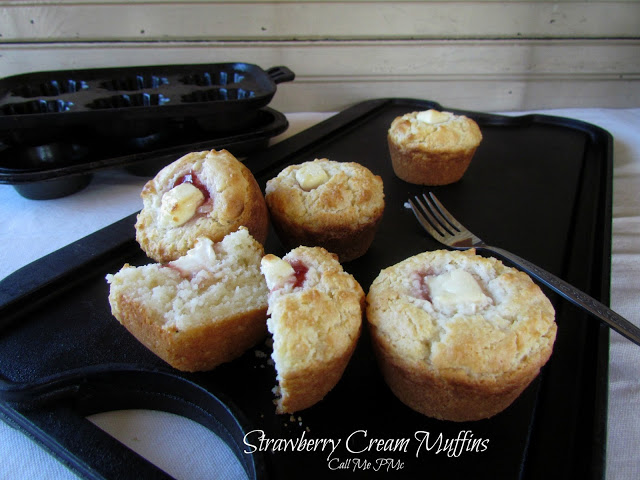 With a little planning you can enjoy these Strawberry Cream Muffins on a busy week day morning.
I'll show you how!
Cut butter into baking mix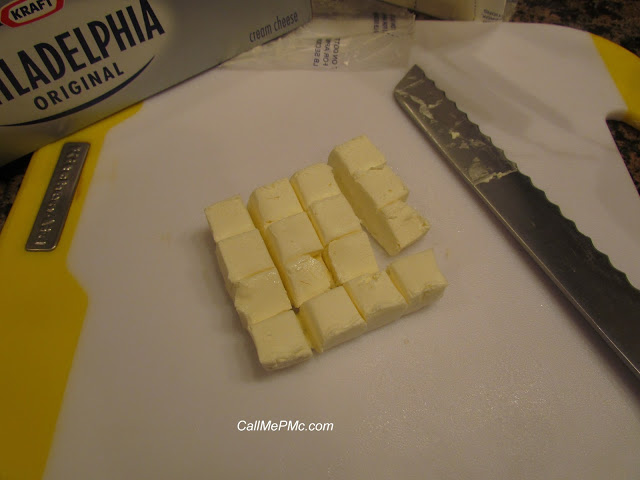 Cube cream cheese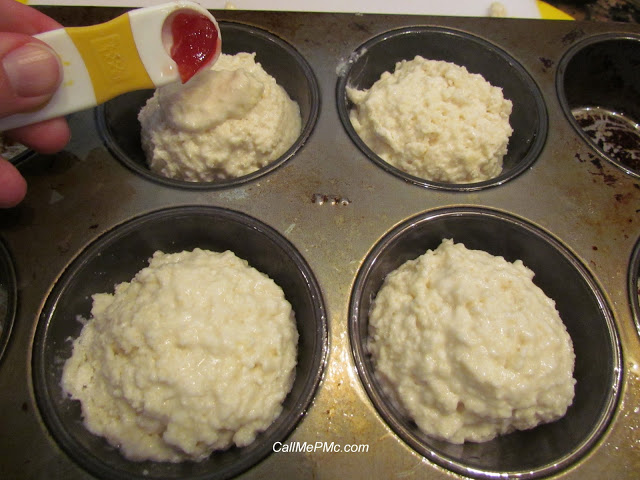 Use an ice cream scoop to evenly portion the muffins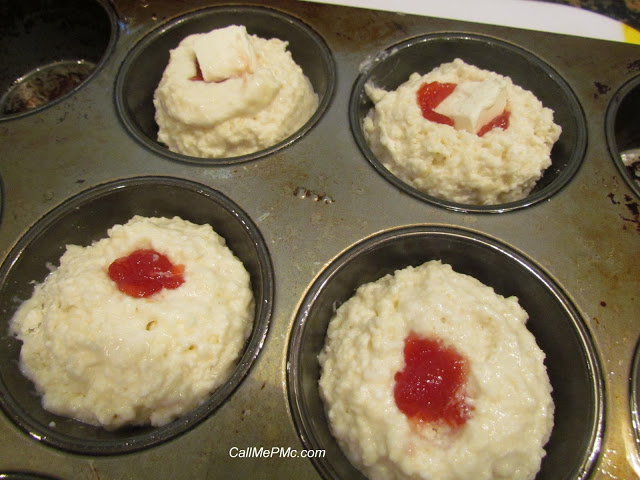 Add jam and cream cheese to center of muffins.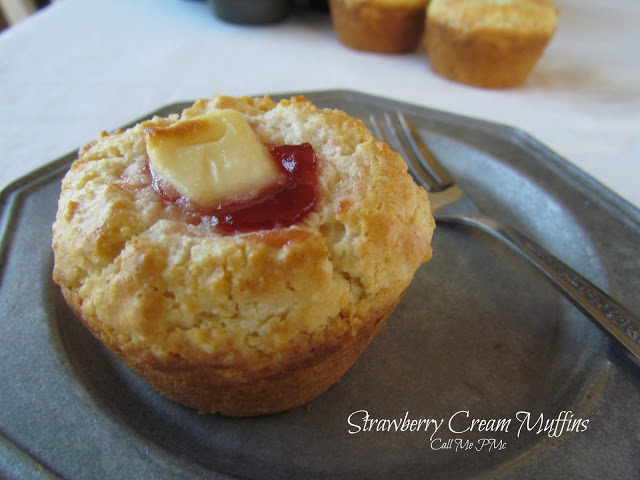 Don't like strawberry, try orange marmalade or pear preserves!
Weekday or Special Occasion?
              Even though they're easy enough for week day on-the-go breakfast, they're elegant enough for special occasions or brunch quests.
Strawberry Cream Muffins
Ingredients
2 c baking mix (like Bisquick, Pioneer, or Jiffy)
3 T sugar
1/4 c cold butter
1/2 c heavy cream
2 -3 T strawberry jam
1/2 oz cream cheese, cubed into 6 cubes
Directions
In a bowl, combine baking mix and sugar. Cut in butter until the mixture resembles coarse crumbs. (For busy mornings, do this step the night before. Store in an airtight container and refrigerate. Pre-measure milk, strawberry jam, and cube cream cheese; store in fridge. Set out muffin tin and non-stick spray or line with cupcake liners.)
Preheat oven to 425 degrees. Spray muffin tin with non-stick spray. Mix heavy cream with baking mix, just until combined. Don't over-mix, batter will be thick and lumpy. Using an ice cream scoop, fill each muffin pan 2/3 full with batter. Create an indention in the top of the muffin and spoon 1 tsp jam on top in center of each muffin. Top with 1 cube cream cheese and press slightly into muffin.
Bake 12 to 14 minutes or until lightly browned. Cool in pans 2 minutes before removing. Serve immediately.
Yield: 6 muffins
You may also enjoy: