<<<<Pin it to save this recipe!
For more scrumptious recipes, fun projects, and exciting news, subscribe to Call Me PMc
Facebook, Twitter, Pinterest, Google+, Bloglovin'
If you follow me on Facebook, you know recently I've been talking about pumpkins. If you don't follow me, {you should

} I'll catch you up real quick. I never liked pumpkin. Well, I said I didn't like pumpkin even though I knew I'd never tried it. I just don't like the way it looks. I know, right? What did pumpkin ever do to me?! I was planning my Fall blog schedule one Saturday and wanted to include some pumpkin recipes since I didn't have any on the blog.  I created this recipe for Gooey Pumpkin Bars with Praline Topping. To be honest, I intended to make a little different dessert but it changed as I went along. My creations tend to do that sometimes. Sometimes, what works perfectly in my head doesn't in real life. An-y-who… This is what it turned out to be and it smelled so good cooking that I had to try it when it was done. Well, whatta ya know!!! Turns out I do like pumpkin! It was real-ly good!!! I mean, why didn't someone tell me it tastes like sweet potatoes?? I live in the Sweet Potato Capital of the world!! I can do sweet potatoes!
Gooey Pumpkin Bars with Praline Topping
Ingredients
Crust

1 package white or yellow cake mix - take out 1/2 cup for filling and 1/2 cup for topping, use the rest here
1 egg
6 T butter, melted

Filling

15 oz can pumpkin puree
3 eggs
5 oz can evaporated milk
1/2 c cake mix (from the 1 box listed above)

Topping

1/3 c rolled oats
1/2 c cake mix (from the 1 box listed above)
1/2 c brown sugar
1/2 tsp ground cinnamon
6 T butter, cold, cubed
1 c pecans, chopped small
Instructions
Preheat oven to 350 degrees F. Line a 9x13 inch pan with heavy foil sprayed with non-stick spray.
Combine crust ingredients 6 T melted butter, cake mix (see above) and 1 egg. Mixture wil be thick and the consistancy of cookie dough. Press into prepared pan.
Combine pumpkin, 3 eggs, 1/2 c cake mix, and 5 oz can evaporated milk mix until smooth. Pour over crust.
Combine praline topping: 1/3 c oats, 1/2 c cake mix, 1/2 c brown sugar, 1/2 tsp cinnamon, 6 T butter and 1 c pecans. Sprinkle this over pumpkin filling in cake pan.
Bake at 350 degrees 30 to 35 minutes or until center is set. Remove from oven and allow to cool on a wire rack.
Refrigerate to store.
http://www.callmepmc.com/2013/09/gooey-pumpkin-bars-with-praline-topping/
All recipes and images are original and the sole property of Paula Jones at CallMePMc.com with all rights reserved. All content herein is meant for your personal enjoyment only. Content on CallMePMc.com is in no way to be used for commercial purposes. Other than linking to a page or pinning an image only on Pinterest (complete recipe is not allowed to be copied to Pinterest or any other site), Call Me PMc asks that you do not copy or otherwise use images or original recipes for any other purpose. If you would like to use any of my pictures you must first contact Call Me PMc and get express written permission. Use of this site automatically constitutes your agreement to these terms.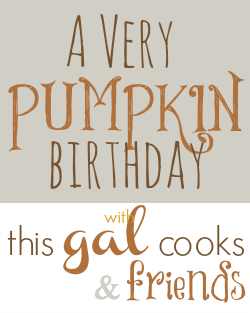 Other recipes you might like!
These would be perfect for a November Tailgating event!!