I recently planned my oldest son's eleventh birthday party. If you are unaware, boys can be messy. I was fortunate this opportunity came available to try Kleenex Hand Towels. It couldn't have come at a better time. I received the opportunity and my free sample just as I was prepping for the party. After watching a short video, if I had not been convinced before, I was now.  Let me tell you, Kleenex Hand Towels were super convenient and a hygienic solution to messy boys! 
Even in home bathrooms with lots of traffic, cloth towels stay damp and are germy. I can't stand to pick up a damp towel! You just never know with boys where that towel might have been! With ten messy boys for the evening, I wanted to take control of this situation so I put Kleenex Hand Towels in all my bathrooms.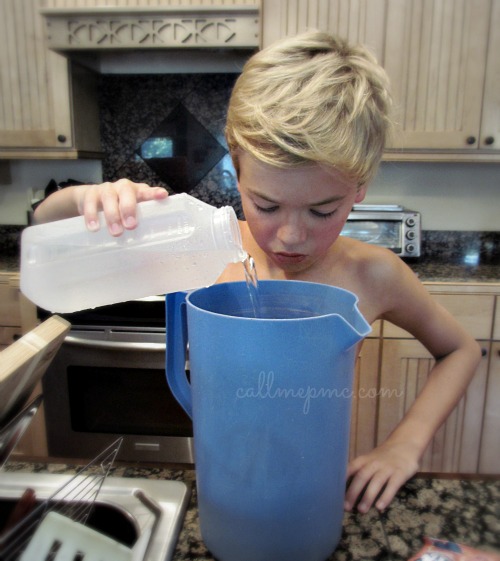 Lincoln washed his hands 'extra good' before helping me prep the food and drinks.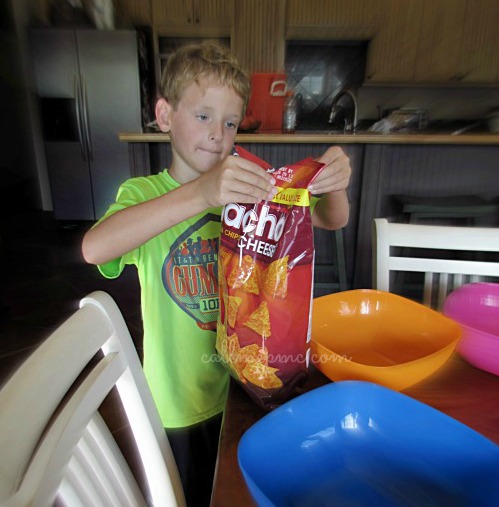 Ryder even got in on the prepping action. He was so excited for his big brother's party! They are great little helpers!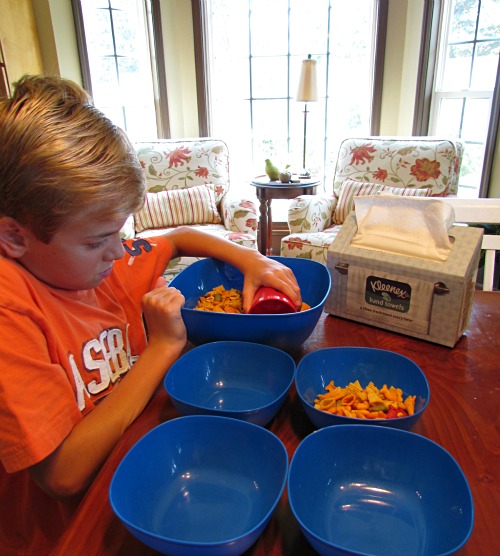 The yummy Snack Mix you see can be found here. 
I even had a box conveniently set up at our food prep area while Lincoln and Ryder were helping make the food.
Take control of your towel situation by visiting www.Kleenex.com, and join the 14 million people who have already joined the Clean Hands Campaign by using Kleenex Hand Towels.
The product's unique, Cottony-Soft™ towel is free of inks, dyes and fragrances and highly absorbent – drying hands effectively, with enough capacity in the brand's proprietary, absorbent Dry-Touch™ fibers for secondary quick clean-ups around the bathroom sink. Kleenex Hand Towels' flexible packaging complements everyday bathroom décor and space limitations, allowing the product to be placed on a towel bar or countertop. The Pop-Up® delivery system is designed to help keep one clean, fresh, dry towel conveniently at hand.
You can find these Cottony-Soft™ towels down the paper towel isle of the grocery store and mass retailers nationwide. They're $2.99 for a 60-count box.
I was selected for this opportunity as a member of Clever Girls Collective and the content and opinions expressed here are all my own.