Martha Washington Candy is a classic candy made with chocolate, coconut and pecans.
I simplify the recipe without losing any of that classic taste!
When I reflect on my favorite childhood Christmas memories, what I remember mostly are not the toys or gifts that I received. Although, I was quite fond of the toys…By the way, boys have way cooler toys; the remote controlled cars, the race track, the BB guns, the train set. Funny thing, I always wanted and asked for a doll and I did play with them… about 3 minutes before I threw them to the side and started playing with the cool boy toys that my brother received.
While the gifts and toys were nice, looking back, however, my fondest memories are of the family being together; cooking, laughing, reminiscing, eating. We were always in the kitchen. I should have realized then my passion for cooking. I love the sound of being in the kitchen. The clinking and clanking of utensil, pots, pans and the talking and laughing.
It's no surprise either that one of my favorite holiday treats is a candy that my mother made every Christmas, but only at Christmas. For that reason, the making of Martha Washington Candy signifies Christmas is near. It is a tradition. It wouldn't be Christmas without it. This candy has been around for years, probably because it's simple yet elegant, quick yet gourmet, and outrageously rich!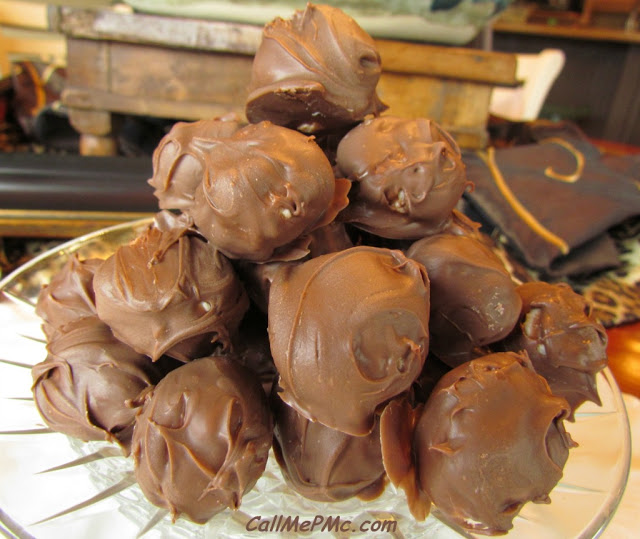 This is the original recipe that my Mother passed along to me.
Martha Washington Candy
2 boxes powdered sugar
2 sticks butter, melted
1 can sweetened condensed milk
1 lb chopped pecans
1 pkg coconut
12 oz semi-sweet chocolate chips
1/4 lb paraffin
Combine sugar, butter, milk, pecans and coconut.
Roll into small balls and chill.
Melt chocolate and paraffin in double boiler.
Dip ball in chocolate and lay on parchment paper to dry.
This is the recipe that I altered and use (because, frankly, I don't know why you would want to eat paraffin!). It also makes half of the original recipe.
Martha Washington Candy
Martha Washington Candy ~ My Childhood Christmas Memories
Ingredients
4 c powdered sugar*
1 stick butter, room temp (not melted)
6 oz sweetened condensed milk
1 c finely chopped pecans
1 c coconut**, chopped in food processor
2 c chocolate candy melts (You can find tips on melting chocolate here.)
Instructions
Cream sugar and butter together. (This mixture will be thick.)
Add milk, pecans, and coconut.
Roll into small balls and chill at least 1 hour.
Melt chocolate. Dip candy in chocolate and allow to dry on parchment paper.
Share and Enjoy!
*If your mixture isn't thick add more sugar, 1 tablespoon at a time until thick (think cookie dough consistency)
**I use coconut that is found on the baking isle, usually close to chocolate chips and nuts (not frozen).
Notes
©CallMePMc.com All images & content are copyright protected. Please do not use my images without prior permission. If you want to republish this recipe, please re-write the recipe in your own words, or link back to this post for the recipe.
For my favorite chocolate recipes visit here!
Please visit the link below for other bloggers who have shared their favorite Childhood Christmas Memories in the carnival.
My Favorite Childhood Christmas Memories
More favorite recipes
Skinny Peaches & Cream Greek Yogurt Cheesecake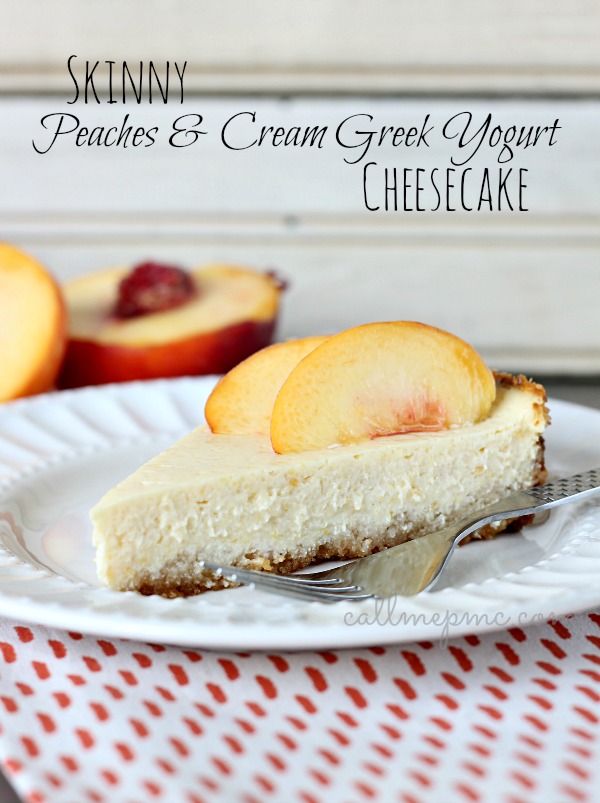 More truffle madness
Three Ingredient Cookie Butter Truffles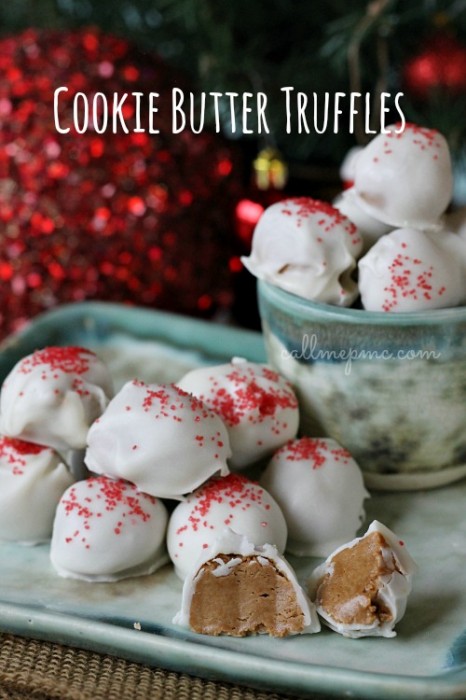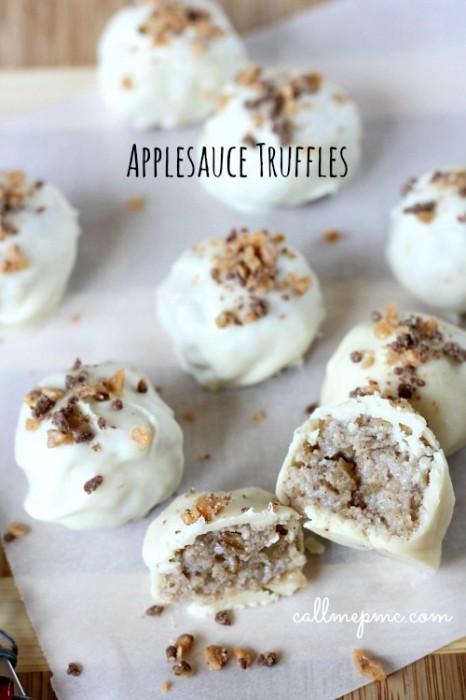 For more scrumptious recipes, fun projects, and exciting news, subscribe to Call Me PMc
Facebook, Twitter, Pinterest, Google+, Bloglovin'