3 Cheese Pimento Cheese recipe is a versatile recipe. It's great as a dip or spread, top your burger or salad, mix into soups, or top mashed potatoes with it. Creamy and tangy, you'll love this 3 Cheese Pimento Cheese recipe!
For more scrumptious recipes, fun projects, and exciting news subscribe to Call Me PMc
Facebook, Instagram, Pinterest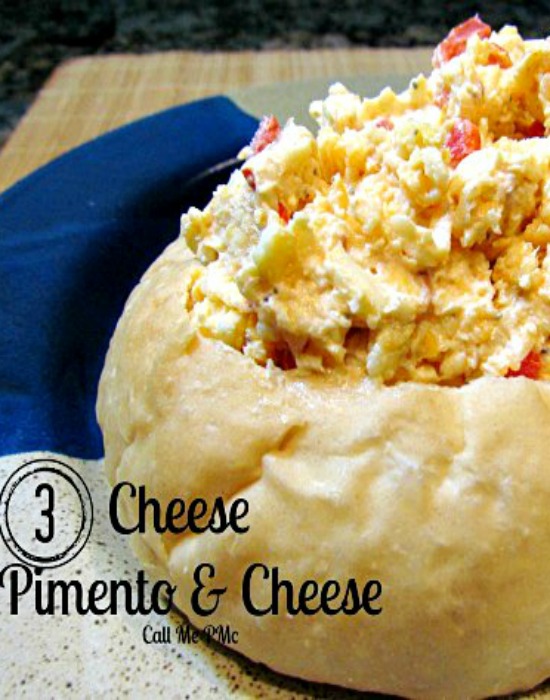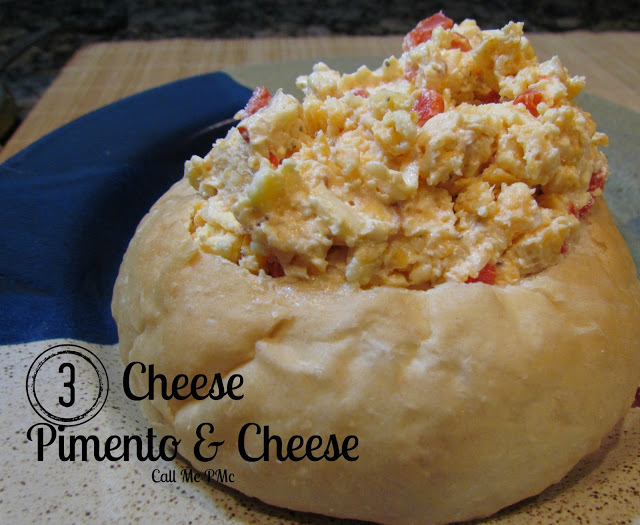 3 Cheese Pimento Cheese
We eat out on Friday nights. Last Friday night, Big Daddy got a burger with Pimento and Cheese on it. Well, I started craving Pimento and Cheese. After three days of thinking it would pass, it hadn't.
I gave in.
I made 3 Cheese Pimento Cheese
It is delectable.
Make it now!
It takes just a few minutes to throw 3 Cheese Pimento Cheese together and is just insanely delicious.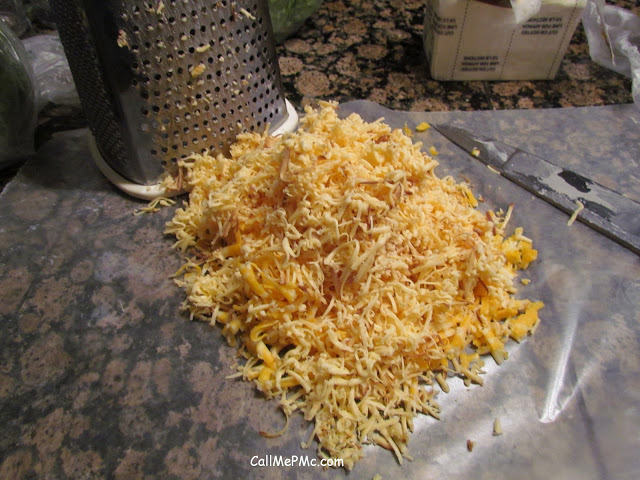 I highly recommend grating the cheese yourself. The pre-shredded cheese is coated with cornstarch to prevent it from sticking together.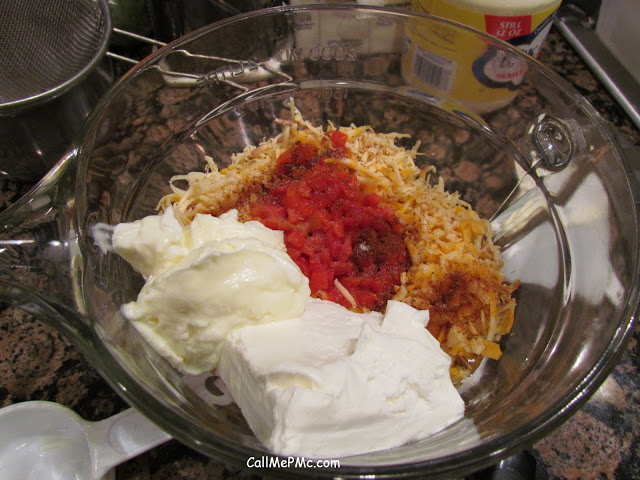 You will simply combine all the ingredients in a
bowl
and stir them together. It's great on burgers, sandwiches or wraps. It's also great as a dip served cold or warm.
For a nice presentation as shown, hollow out a small, round loaf of bread and fill it with 3 Cheese Pimento Cheese.
Store in an airtight container in the refrigerator up to 5 days.
REMEMBER TO SUBSCRIBE TO Call Me Pmc Newsletter FOR FREE AND RECEIVE FRESH RECIPE NOTIFICATIONS DELIVERED INTO YOUR INBOX! You may also want to join my Facebook Group, Call Me Pmc- Easy Recipes.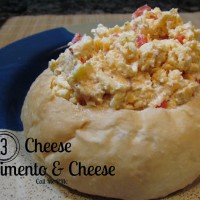 Print Recipe
3 Cheese Pimento & Cheese
Ingredients
Instructions
Don't use the pre-shredded cheese. I like to shred one cheese or the small side of the grater and the other on the large side. It's just a personal preference, but makes a difference in the texture. Mix grated cheeses with cream cheese, mayonnaise, and next four ingredients. Stir to combine well. Serve immediately. Refrigerate any unused spread.

Try these options: Grilled Pimento and Cheese, on a hamburger, heated and served as a dip.

Variations: add 1/2 chopped pecans and 1/2 diced pepperoncini or jalapeno peppers
This post contains affiliate links. If you click the link and make a purchase I will receive a small commission at no cost to you. Visit all my recommended products at Paula's Picks on Amazon. Read my entire Privacy Policy here.