I'll have to admit, I had a lot of fun with this post! In the mail, I received three Hunt's Manwich Sloppy Joe Sauce flavors to try. It's been a while since I've had a Sloppy Joe. I cook mostly from scratch. That doesn't mean I cook only from scratch. I take shortcuts. I like simple, easy recipes. I like convenient add-ins. I get tons of inspiration from commercials! I know, who knew?!
Recently, this blog has become a full-time job. I love it, but it keeps me busy! Wesley's been busy at work. Lincoln and Ryder started school and are busy with all the activities that come with that. I was estatic at the chance to try all three Manwich flavors; Original, Bold, and Thick and Chunky. At least I knew what we'd be having for dinner two nights this week!
Hunt's Manwich Sloppy Joe Sauce is hearty. The original flavor is slighty sweet and tangy. It's made with quality ingredients that are free of artificial flavors and preservatives. AND, it offers a full serving of vegetables! (shhhhhh!)
I served the Original flavor, well, in the original way… on a bun. I did add grated cheddar cheese to them. It was fab, all juicy and tangy just like I remembered.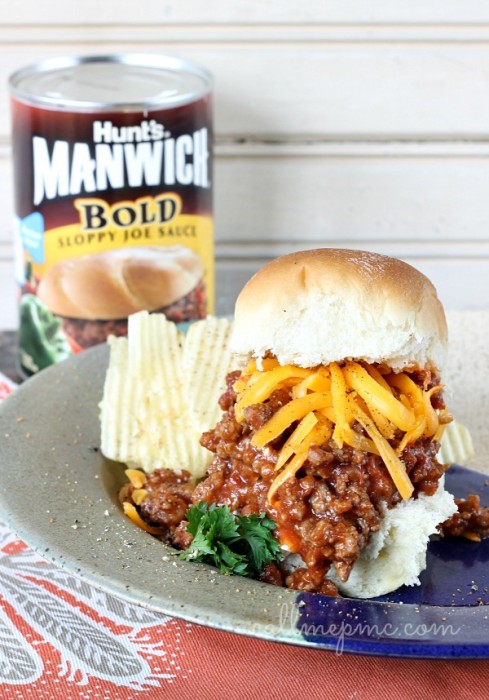 I made these according to the directions on the can using 90% lean ground beef. I used slider buns, because my boys like them better. I topped it with 2 tablespoons grated, mild cheddar cheese.
As I was cooking the Thick and Chunky flavor, it reminded me of a taco I only had a couple of hard taco shells and Lincoln ate them before I could get pictures taken. He's my picky eater, the fact that he loved it is quit the endorsement!
I did have flour tortillas and decided to try quesadillas. I couldn't wait to finish these pictures so I could dig in to these babies!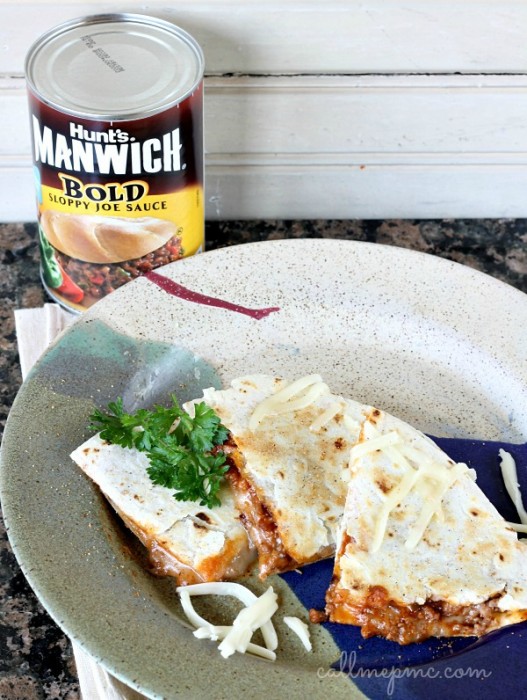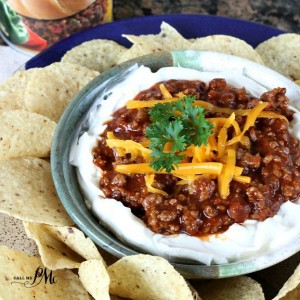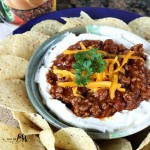 Print Recipe
3 #Manwich Flavors 3 Recipes Have you tried Hunt's Sloppy Joe Sauce lately?
A trio of recipes using sloppy joes sauce !
Ingredients
1

can Hunt's Manwich Bold

1 1/3

pounds

90% lean ground beef

8

flour tortillas

1

cup

4 oz muenster cheese, grated
Instructions
Cook Manwich according to instructions on can. Heat a skillet to medium high. Place one tortilla on pan, top with 1/3 c meat mixture and 3 T cheese, top with second tortilla. Toast until brown then turn to second side. Toast second side. Remove, cut into wedges and enjoy!
Tried this recipe? I'd love to hear from you. Comment below or mention & tag me on Instagram
Mention @Paula_callmepmc or tag #callmepmc!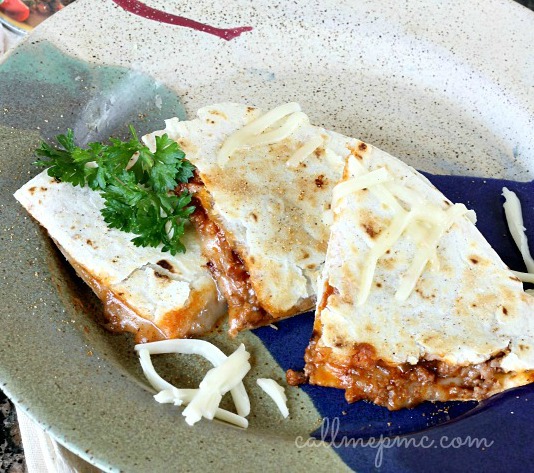 I wanted to make something fun with the Bold flavor. I love dips. Bold is thick and rich with a depth of complex flavors. I made a fun layered dip. This will be great at your next tailgate or party!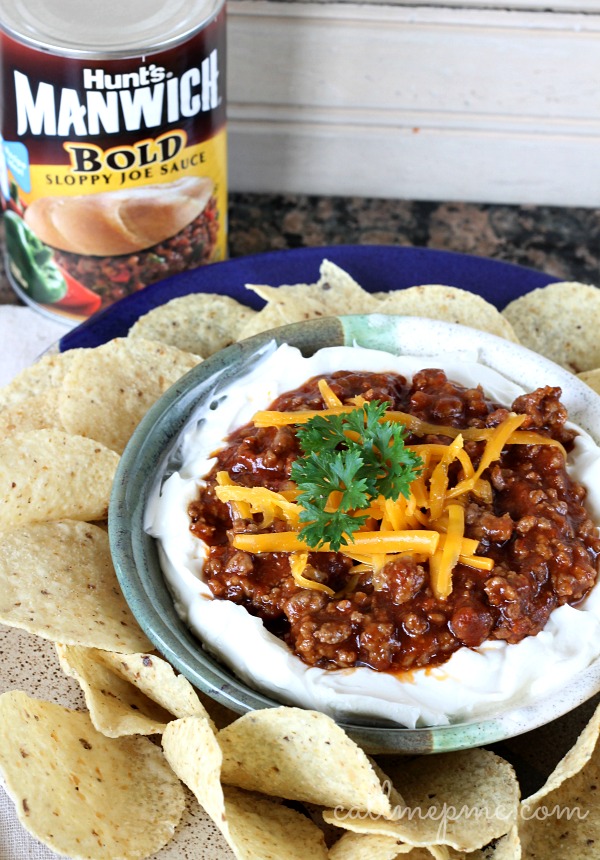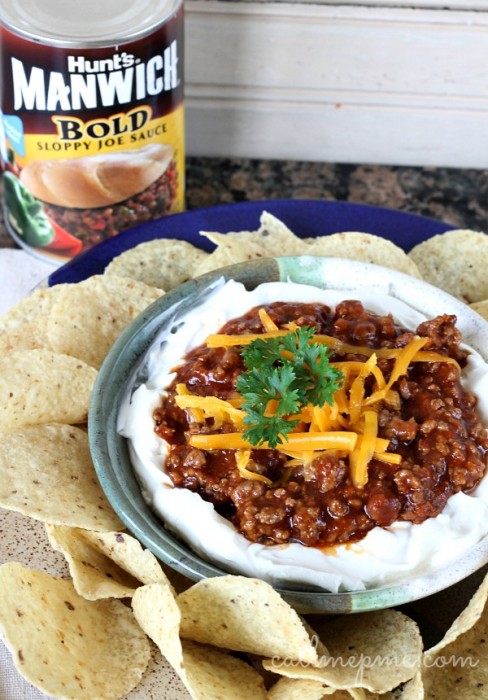 I spread 2 (8 oz) packages cream cheese in a serving dish, topped that with the Manwich Bold cooked according to package directions, and finished it with 2 cups grated, mild cheddar cheese on top. I popped that in the oven and heated until hot and bubbly and the cheese was melted. Serve with tortilla chips. Divine!
The best part of all is that ease and speed in which you can have dinner on the table using Manwich sauces. Literally (you have to say that like Rachel Zoe), you cannot order takeout any faster.