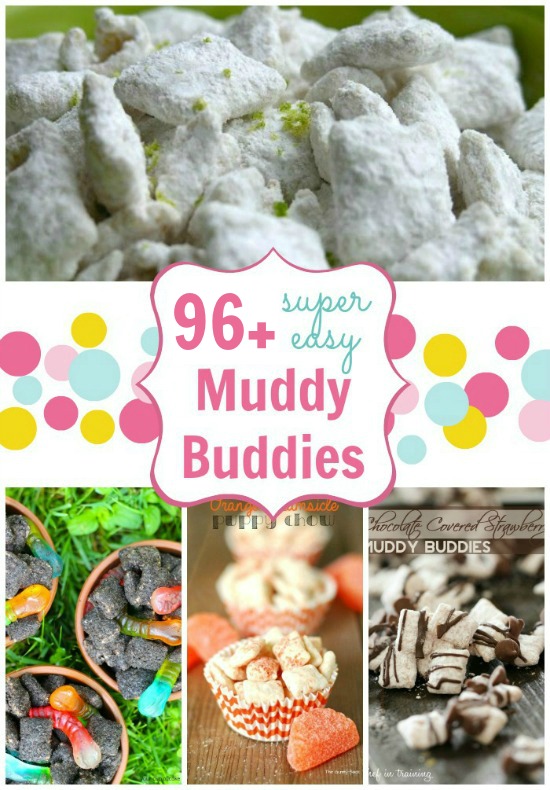 This is your ultimate guide to Muddy Buddies or Puppy Chow as some people call it!
Are you familiar with Muddy Buddies? Have you eaten them before? Have you made them before? If you haven't, it's time to make them, eat them and enjoy them! I have put together the most comprehensive collection of Muddy Buddy recipes for you to pick and choose from.
Muddy Buddies are typically made of some form of cereal, but various crackers can be used too. The cereal is mixed with melted peanut butter then coated in powdered sugar. Naturally, the flavors and ingredients can change, as evidenced below, and that's where all the fun comes in!
Muddy Buddies make the perfect snack food for
Kid parties
Adult parties
Movie watching
After school snacks
Teacher or neighbor gifts
This is also an easy recipe that you can get the children involved in making. Allow them to help you measure, stir, and shake on the powdered sugar!
For more scrumptious recipes, fun projects, and exciting news, subscribe to Call Me PMc
Facebook, Twitter, Pinterest, Google+, Bloglovin'