I skipped doing something I really love today because I have so much blog work to do. Seems crazy that my 'hobby' has turned into such a passion. My Type A personality won't let me do some half-way therefore, I get a little obsessed about whatever it is that I'm doing.
I was thinking I need an assistant, but then I realized I have two free minions that I could make persuade into helping. They're my children. It's totally okay to include blog work into their chore list, right? Well, even if you say 'no', they're easily bribed persuaded with extra gaming time.
But, then, there's the issue of 'Will they do it the way I want it done?'
I have control issues too
and that's wayyyy too much to talk about in one blog post.  😉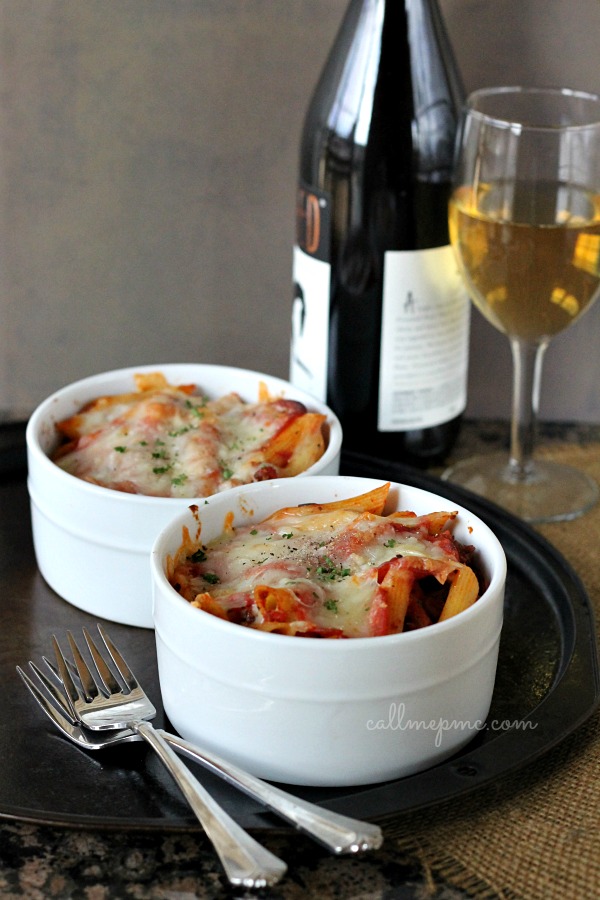 So here I am bringing you this fabulous Baked Sausage Pepperoni Penne Pasta Casserole because I found this really cool new vegetable cooking spray product. It's PAM Cooking Spray's "99% Less Residue" product! I have learned my lesson the hard way and had many a cake stick to the pan and be rendered un-presentable. I turned one into truffles and one into a trifle. But, that's not what I wanted to present to my dinner guests!
Since receiving the PAM Cooking Spray 99% Less Residue to try, I've used it on many different cooking and baking projects. Even though I'm featuring a casserole, I've used it on homemade sourdough bread, cupcakes, muffins as well as savory casseroles and dishes. I did find it to leave less residue on my bakeware. Less residue equals less clean up time; it makes easier clean up as well!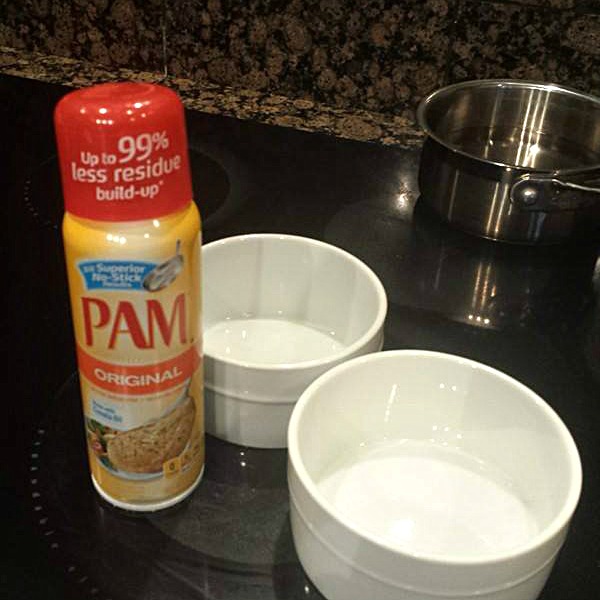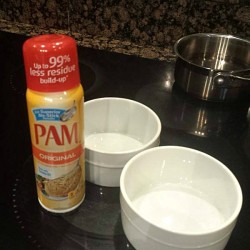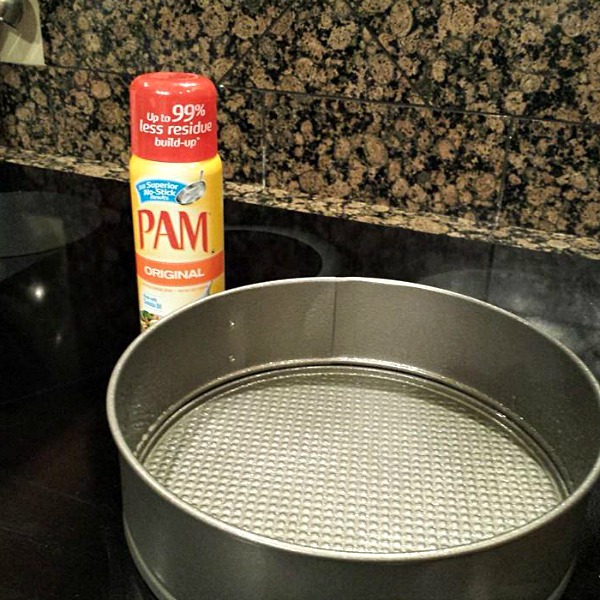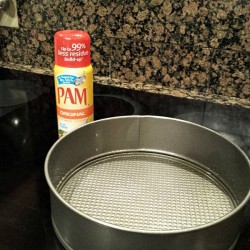 You know what else I found the product to do? It actually works better at releasing food from pans. Ultimately, it will last longer and cost less because you use less. Win. Win. New formulas of Original, Butter and Baking PAM Cooking Sprays leave up to 99% less residue buildup than margarine or bargain brand cooking spray. They still leave that great no-stick results. It also has zero calories per serving!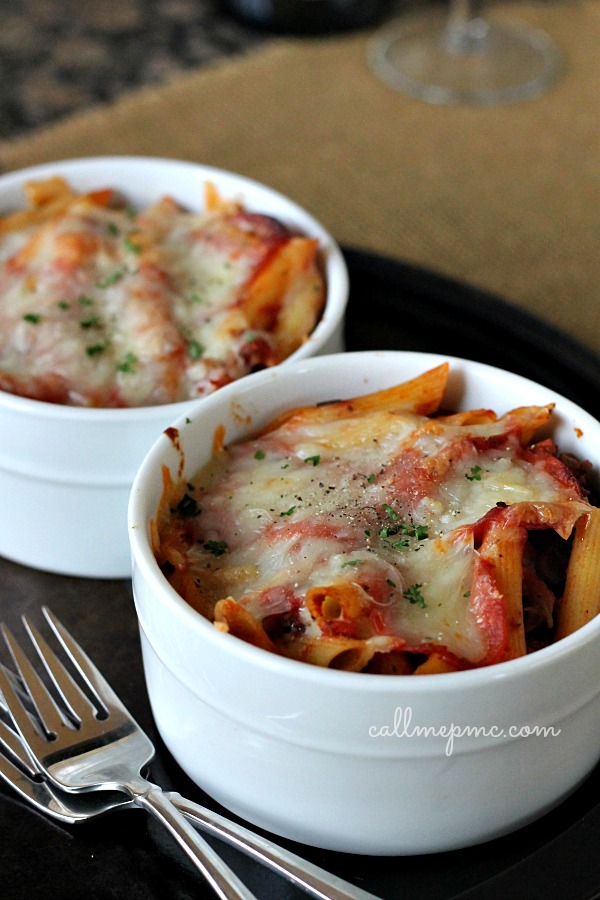 See that stuck on cheese? It came off easily!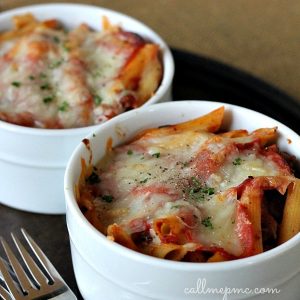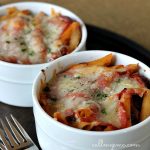 Print Recipe
Baked Sausage Pepperoni Penne Pasta Casserole
Easy, delicious and hearty Baked Sausage Pepperoni Penne Pasta Casserole will become a new family favorite recipe!
Servings:
6
to 8 servings
Ingredients
Slow Cooker Tomato Sauce Replace the beef in the tomato sauce with 1 pound of Italian Sausage*

12

oz

penne pasta

4

oz

sliced pepperoni

I just used about half the 7 oz package

3

c

shredded mozzarella
Instructions
Cook pasta according to package directions to the al denta stage. Drain.

Preheat oven to 350 degrees F.

Combine tomato sauce, pasta and pepperoni.

Spray a 9x13 with Pam 99% Less Residue Cooking spray

Pour pasta into casserole dish.

Top pasta with mozzarella cheese.

Place in oven and bake 25 to 30 minutes until hot, bubbly and cheese is melted.
Notes
You can substitute the Slow Cooker Tomato Sauce with your favorite store bought tomato sauce. If you do this, brown 1 lb Italian sausage in a skillet. Then mix sauce, pepperoni, sausage and pasta and layer in the casserole dish.