Ten things I know to be true:
1. Don't cut your own hair when you are having a bad hair day.
2. If you have to ask, "Are these jeans too tight?" They are.
3. If my dog pees on you it means she likes you. You really shouldn't be upset…
4. Spoiled kids grow up to be spoiled adults.
5. I have the best inspiration while blow drying my hair.
6. If you know the words of a song, your kids will hate that song.
7. If you dance to a favorite song, your kids most probably will pass out from embarrassment.
I may or may not know this first hand…
8. A girl can not have too many diamonds.
9. Adam Levine is hott!
10. Even at seven Ryder shows genius characteristics, especially after this statement,
"You can never have too much butter or bacon!"
After I made these
Brie and Onion Bites
(
and ate all of them myself!
) I tried to think of more recipes for the phyllo dough. I actually liked the following Brie and Pecan Cups recipe better than the
Brie and Onion Bites
because I always enjoy something sweet more. These had just the right amount of sweetness and with the creaminess of the cheese, it was just a sensory overload.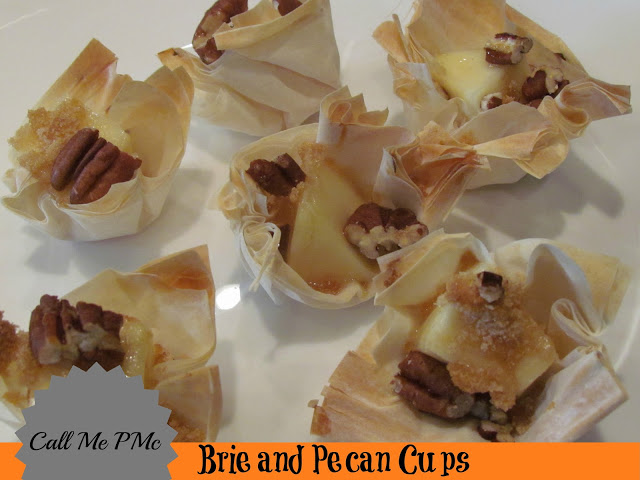 It's no secret I love appetizers and desserts.
It's true, when I am otherwise uninspired to cook,
I can always find an appetizer or dessert that I want to make.
What?
Kids can eat appetizers or dessert for dinner, right?!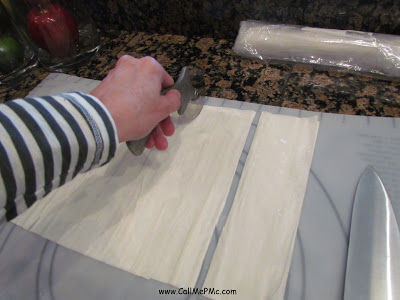 Layer 3 sheets of phyllo dough. Carefully cut into 12 squares about 3×3 inches.
Push the dough into mini muffin tins.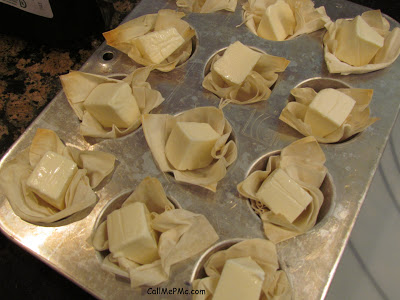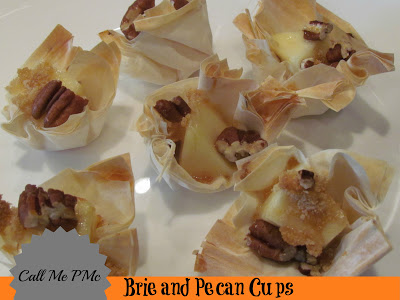 Cube brie in 1 inch cubes and place in phyllo cups
Sprinkle pecans, brown sugar, and honey over cheese then bake.
Brie and Pecan Cups (and Ten Things I Know)
Ingredients
phyllo sheets or premade phyllo tarts shells

brie

cubed into 1/2 inch pieces

1/4

c

pecans

chopped

3

T

brown sugar

3

T

honey
Instructions
Preheat oven to 350 degrees. Spray mini muffin tin w/ non-stick spray. Use 3 layers of dough and cut dough into 3 inch squares using a pizza cutter. Press dough into tins. Put cube of brie in each cup. Top with about 1/2 tsp each of the brown sugar, pecans and honey. Bake until dough is golden brown and cheese is melted. Cool before serving.