Brush Fun Brush Longer | Tooth Tunes
This post may contain affiliate links that won't change your price but will share some commission.
Brush Fun Brush Longer | Tooth Tunes makes brushing teeth fun for my boys. I'm thrilled Tooth Tunes gave me the opportunity to write this sponsored post!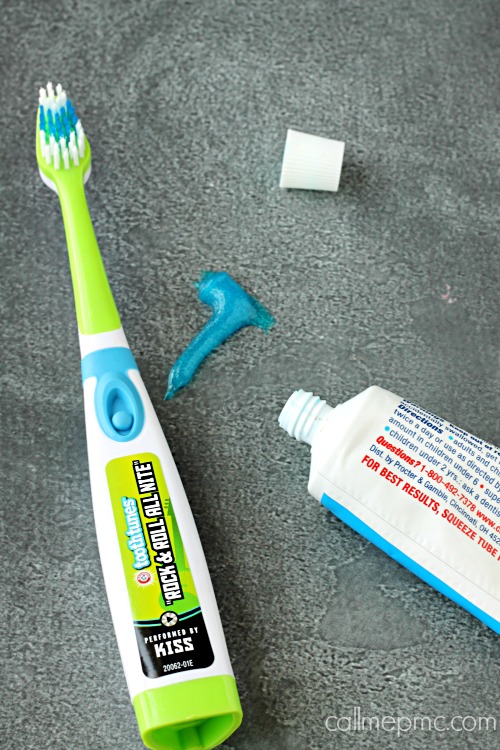 I have always had trouble with my boys brushing their teeth. When they were younger I thought it was because they didn't have good dexterity. You know all those parenting magazines you read when your children are young? I had read in one of those that children need helping brushing their teeth until about age 7 because of dexterity issues. I helped on and off always trying to encourage them to brush better. Years ticked by and I realized it wasn't a dexterity thing, it was a 'boy' thing with my two. You know that 'boy' thing that makes them want to be moving all the time? It's same reason they usually aren't good at sitting and reading a book or anything that doesn't include destroying or blowing something up? Yeah, that. For my boys, it comes down to the simple fact that they don't want to spend time brushing when they could be doing 100 other more active, more destructive things!

It was a much welcome surprise when Tooth Tunes asked me to test their toothbrushes! Bring it. I will try anything if it means getting my two boys to brush longer!
I'm sure I"m not the only Mom that struggles to get her children to brush properly and for the recommended length of time! Dentist recommend that children brush for two minutes, two times a day. Two minutes is a long time for young children. The good news is Tooth Tunes makes it fun to brush for two minutes.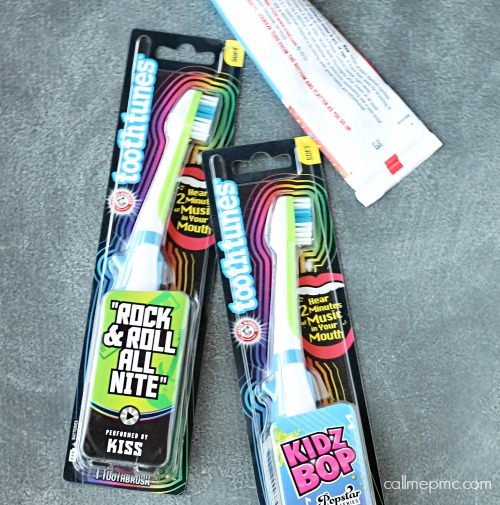 What are Tooth Tunes?
Arm & Hammer Tooth Tunes and Tooth Tunes Jr are tooth brushes with one-of-a-kind technology that streams sound vibrations from the bristles of the toothbrush through the teeth. This allows kids to hear the music while they are brushing. The music lasts for a full two minutes. Children are supposed to brush for the music stops. Each Tooth Tunes comes programmed with a different song; there are a lot to choose from.
Popular songs include:
"One Thing" by One Direction
"We Found Love" by Rihanna
"We Will Rock You" by Queen
Tooth Tunes Jr. "The Alphabet Song"
Tooth Tunes Jr. "Brush-a-long Song"
And so much more!
Additionally, the brushes come in two sizes, regular and junior. The easy-to-grasp handles and buttons are great for small fingers. The junior has a smaller brush head and handle making it easy to grasp for the smallest of fingers.
My boys are having a lot of fun with the new Tooth Tunes. You can't really hear the music unless the bristles are touching the teeth, so this makes sure the boys are actually brushing. In fact, yes, they are brushing longer.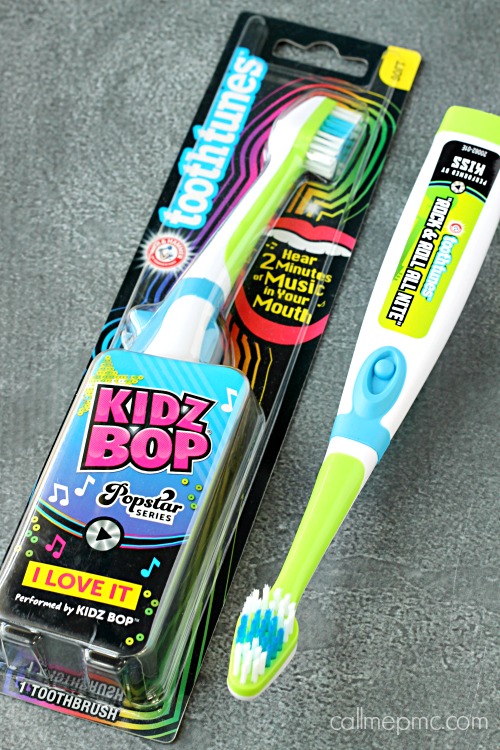 Remember:
Choose sugary foods less often
Avoid sweets between meals
Eat a variety of low or non-fat foods from the basic groups
Brush your teeth with fluoride toothpaste after snacks and meals
Use Tooth Tunes tooth brushes
What about you, do you have any brushing tips? Do you help your kids brush?
This is a sponsored post written by me on behalf Tooth Tunes.
For more scrumptious recipes, fun projects, and exciting news, subscribe to Call Me PMc
Facebook, Twitter, Pinterest, Google+, Bloglovin'