When I went into a candy store recently, I was surprised and shocked at the price of Chocolate Covered Strawberries. Strawberries and chocolate are neither that expensive. And labor, well, it takes about 2 minutes to dip those babies, that's it! It actually takes longer for them to dry than it does to dip. Anyone can make these and you don't have to spend a fortune to have this gourmet treat. First, review my tips on How to Melt Chocolate. Next, make these gourmet specialties for your Mom for Mother's Day!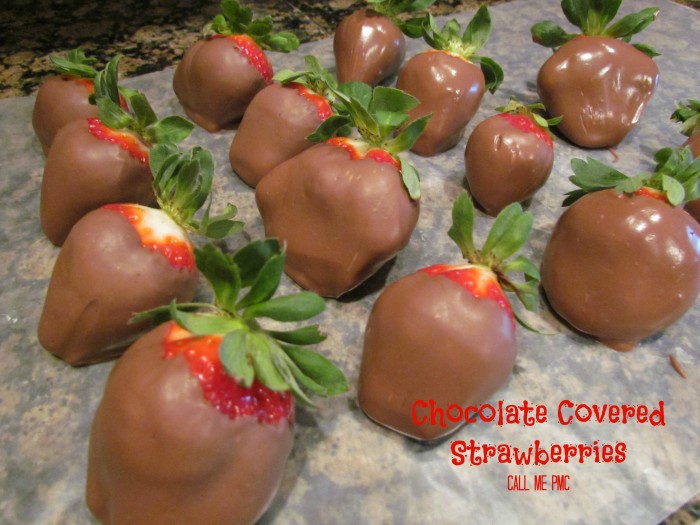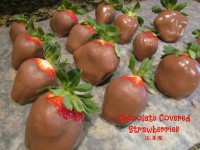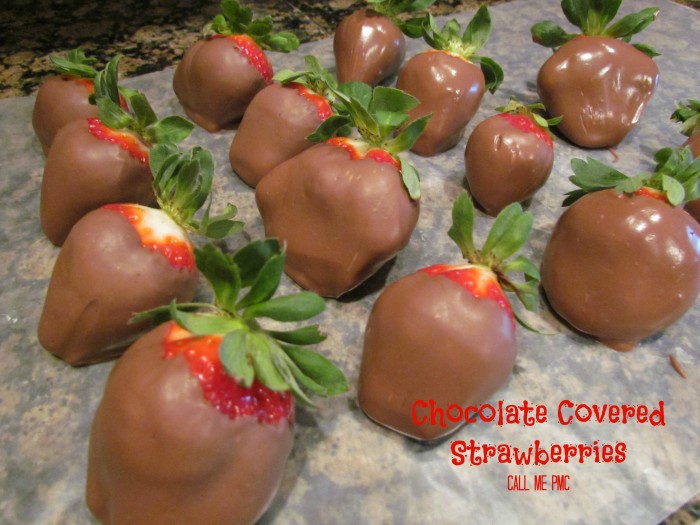 Chocolate Covered Strawberries
Ingredients
6

oz

chocolate Wilton Candy Melts

or 6 oz good quality chocolate chips

1

tsp

solid vegetable shortening

1

pint

strawberries

Optional: 2 oz white chocolate

2 oz dark chocolate
Instructions
Wash and dry strawberries. It's very important that they are completely dry. Melt chocolate and shortening in microwave at 30 second intervals. Stir after each 30 seconds. Be careful not to over heat.

When chocolate is smooth, dip one strawberry at a time into chocolate. Place on a piece of waxed paper to dry.

Optional: Melt 2 oz white chocolate in a small, freezer zip top bag, snip corner and drizzle chocolate over strawberries on waxed paper. Add one or two contrasting colors of chocolate as decoration.