Chocolate Peanut Butter crunchies mixes salty, sweet & creamy in this snack dessert that kids love to help make.
This is the easiest recipe ever and a great one to have the kids help you.
Crispy.
Crunchy.
Salty.
Sweet.
The perfect snack!!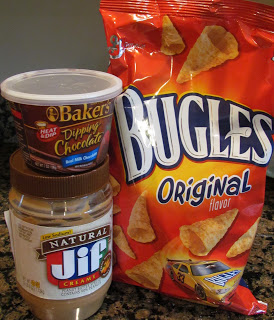 This is all you need. Smooth peanut butter. Bugles. Melted chocolate.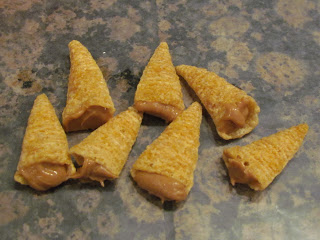 Fill center of Bugle with a little peanut butter.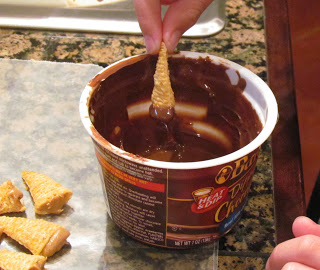 Dip tip of Bugle in melted chocolate.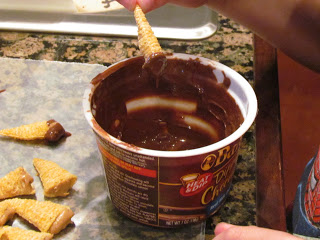 Place bugle on a piece of waxed or parchment paper.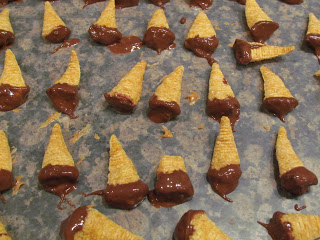 Allow to cool and chocolate to become firm.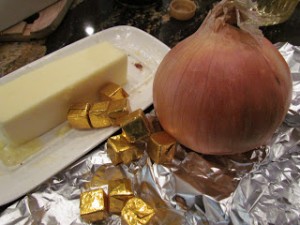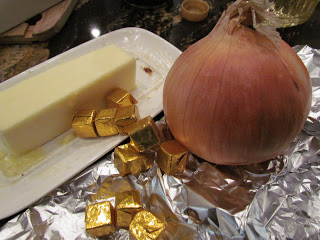 Print
Chocolate Peanut Butter Crunchies
Ingredients
Ingredients:
Bugles
Smooth peanut butter
Chocolate, melted
Instructions
Put a small amount of peanut butter in cavity of Bugle. Dip tip of bugle in chocolate. Place on wax paper to harden. Enjoy!!
I hope you'll try this easy dessert recipe >Chocolate Peanut Butter crunchies