Easy Buttermilk Biscuits from Scratch (Food Processor) are light and fluffy. Made in a food processor to lessen the chance of over-mixing, you'll find these biscuits really easy to make!
Before we had kids and I 'retired', we shared cooking duties. Once Lincoln and Ryder came along, it only made sense that I plan and cook the majority of our meals since I wasn't 'working'. At some point in the last 10 years, Wesley became the Saturday morning chef. We all enjoy basically the same breakfast of pancakes, waffles, biscuits with either sausage or bacon and either Chocolate Gravy or brown gravy if we're having biscuits. We rotate among the three.
Wesley has been trying to make the perfect biscuits ever since I can remember. And, now at sixteen years into our relationship, he's still not happy with them. I think they are awesome. Honestly, even if I didn't think they were awesome I'd tell him they were. Any time I don't have to cook, it is awesome! And, he usually cleans when he cooks breakfast (because I've usually ran a long run and I'm lying on the couch about to die!).
I love Saturday mornings…………..
I believe the reason Big Daddy's biscuits aren't light and fluffy is that he over-works the dough. I've demonstrated my method, but he just can't replicate my biscuits. Funny, even with the very same recipe, the end results can be vastly different.
Recently I got a food processor so I tried mixing the dough in it to see if it would help Wesley get the light texture he's looking for. It worked beautifully.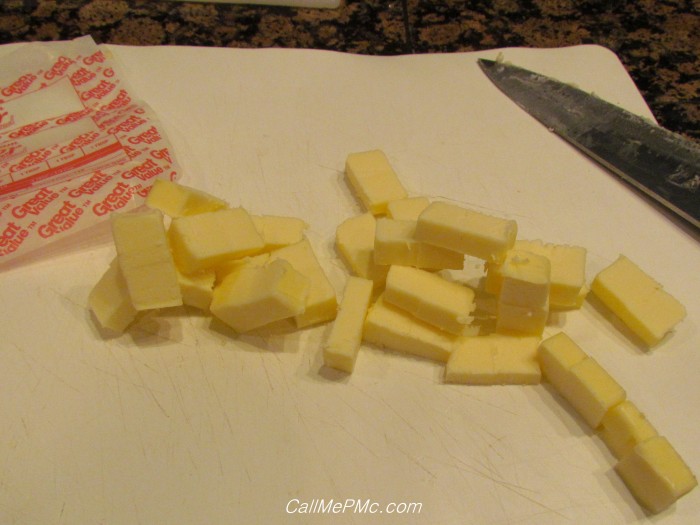 Much like when making a pie crust, use cold butter and cut it into cubes.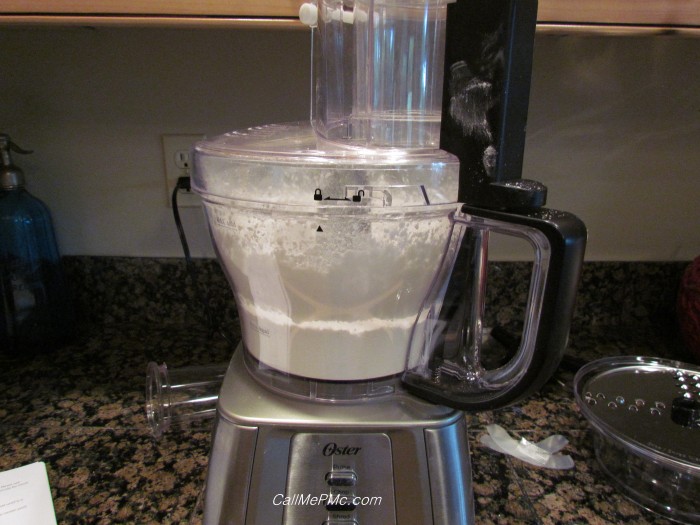 I pulsed the butter and flour together until it looked crumbly.
Then I poured in the buttermilk and processed until just combined. Don't over work the dough.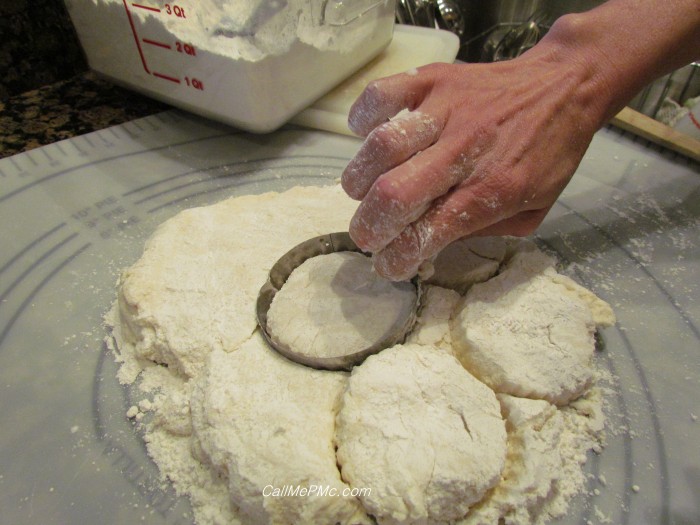 LOOK AT MY ALIEN HAND!! HAHA!
I think part of the secret to fluffy biscuits is not kneading or rolling the dough. I pat mine out very lightly to the thickness I want, then I cut them with a biscuit cutter.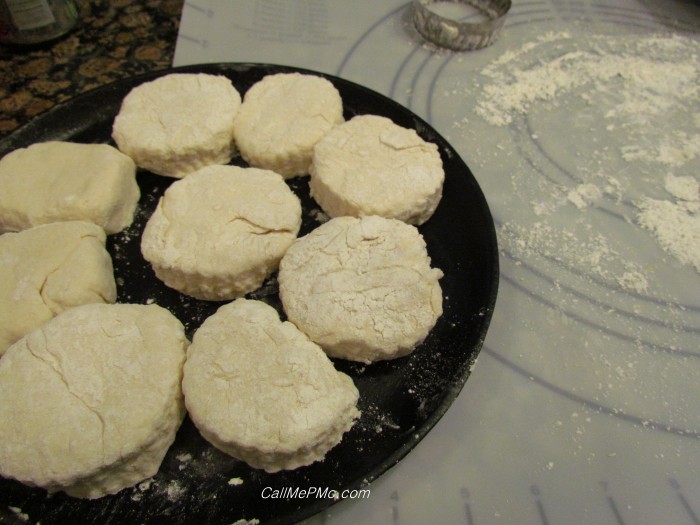 I prefer a cast-iron pan and a very hot oven.
Print Recipe
Easy Buttermilk Biscuits from Scratch (Food Processor)/ Call Me PMc
Worry about over-mixing? No problem using my food processor method. These biscuits are light and fluffy. I hate to say anything is the 'best ever', but these are pretty close!!
Ingredients
1/3

c

cold butter

cut into pieces

3/4

c

buttermilk
Instructions
Add flour and butter to a food processor. Pulse until combined and crumbly. Add buttermilk and pulse until buttermilk is incorporated into flour mixture. Do no over mix. Pour out onto a lightly floured surface; Pat dough to 3/4-inch thickness. Cut into biscuits and place on a greased pan. Bake at 425 degrees 11 to 15 minutes or until golden.
Tried this recipe? I'd love to hear from you. Comment below or mention & tag me on Instagram
Mention @Paula_callmepmc or tag #callmepmc!
Notes
©CallMePMc.com All images & content are copyright protected. Please do not use my images without prior permission. If you want to republish this recipe, please re-write the recipe in your own words, or link back to this post for the recipe.