August and February are big tourist months for Tupelo and the Elvis Presley Birthplace.
This August was no exception, especially with the unveiling of the second Elvis statue at Fairpark.
(See first statue
here
. Fairpark is a commercial and residential redevelopment of the old
Tupelo Fairgrounds where Elvis Presley performed.)
This interactive display features song list from the concert Elvis played (1956).
You can use your smart phone to access video from the concert as well as
download GPS coordinates for the Elvis driving tour.
This bronze sculpture is a replica of a 1956 photo taken by Roger Marshutz.
It depicts Elvis performing a concert at the very place it now stands
which was the Tupelo Fairgrounds at the time.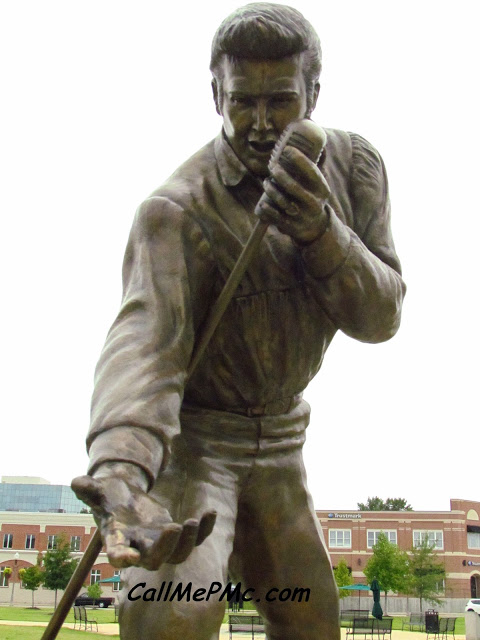 The Tupelo Convention and Visitors Bureau and the Tupelo Elvis Fan club commissioned Bill Beckwith from Taylor, MS to make the statue. It is a little larger than life size; it is 7 feet tall and is on a 4 foot base.
The sculpture is positioned in such a way that
Tupelo Hardware or Tupelo City Hall is in the background of photos.
It also faces the birthplace and has an out-stretched hand that visitors can touch
just like in concert.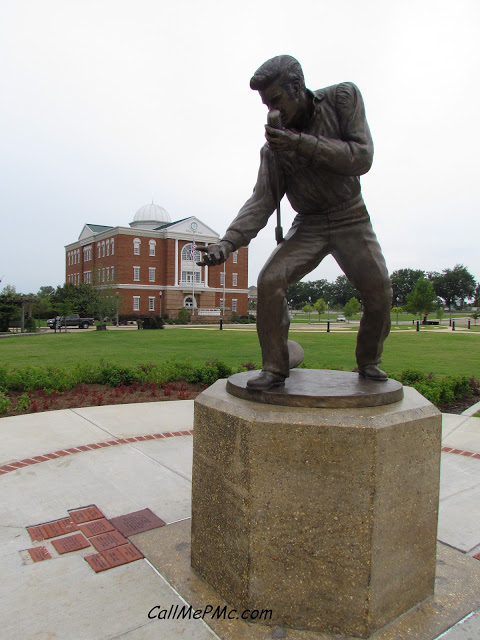 The red bricks located on the lower left side of the above photo were purchased from
fans around the world. All 200 of the small bricks sold out.
The base of the statue has eight sides, Elvis' favorite number.
It is made of aggregate concrete which was popular in the 1950s in the area.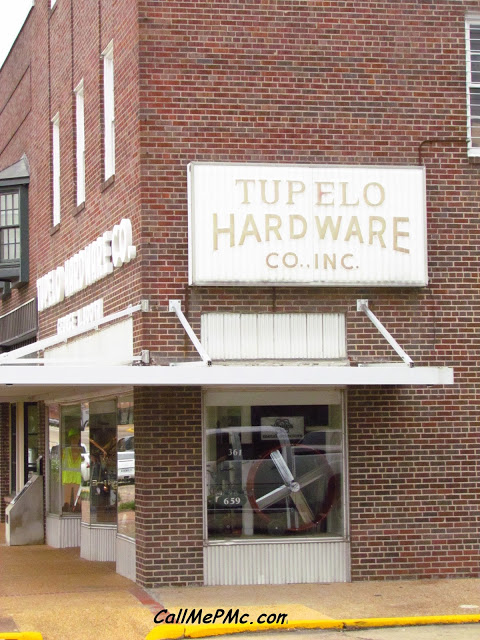 Tupelo Hardware is where Elvis purchased his first guitar.
Intending to purchase a bicycle, Elvis saw a gun he wanted instead.
Not wanting to purchase a gun, his mother convinced him to get a guitar instead.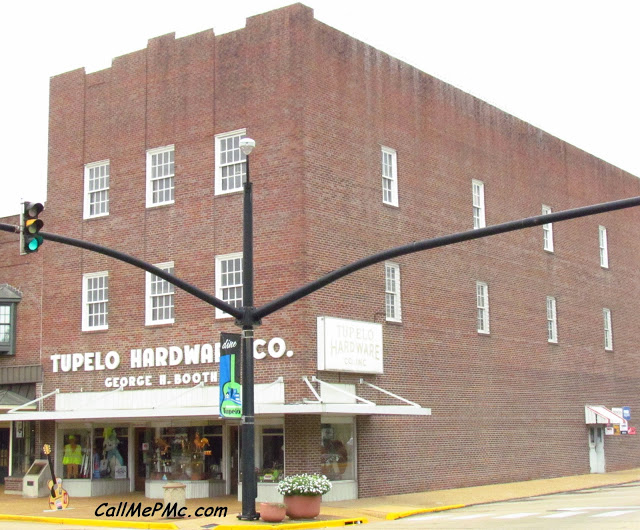 View from across the street of Tupelo Hardware.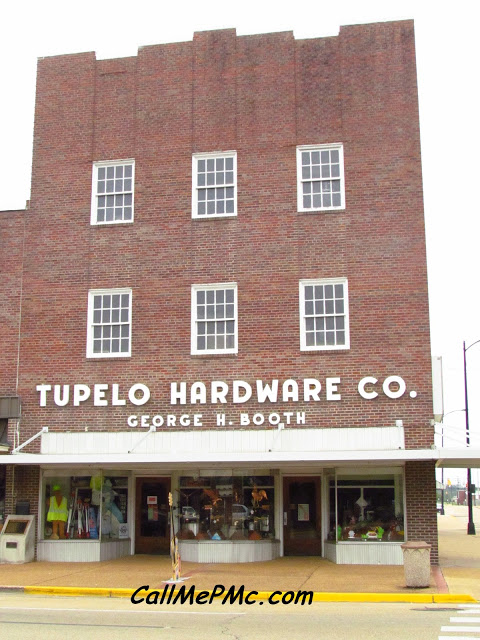 Front of Tupelo Hardware.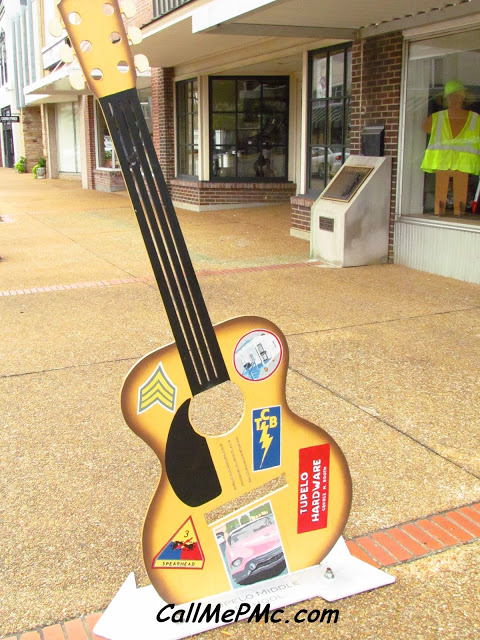 For information on the Elvis inspired guitars go
here
.
Also read Part 1, Part 2, and Part 3 of this series.
Linking up here.