Grilled Onions and Onion in Foil
For Grilled Onions
To say I was a picky eater growing up would be an understatement. That's also why I can't say
much to Lincoln and his finicky eating. But, as I've gotten older I have learned to try and
appreciate a lot of different foods.
Take onions, for instance, I remember a time when I wouldn't eat onions in anything. If I could see any onions in a dish, even the smallest dice. No! No way, was I touching it.
Now…
I'm sure my Mother is surprised and amazed.
I hope one day I'll be happily surprised when Lincoln eats… any vegetable!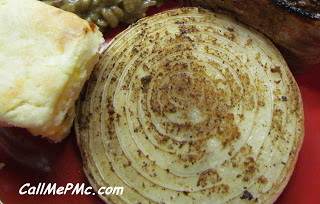 I served these great onions with our
Grilled Steak and Red Wine Sauce
and risotto.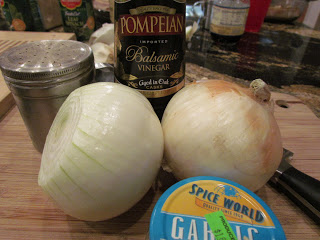 Use a sweet onion if you can find them.
Handling carefully, cut onion into thick slices.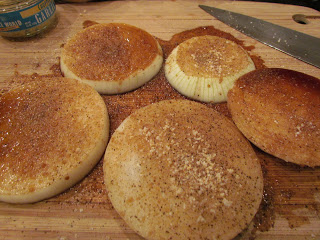 Over slices pour balsamic vinegar, salt and pepper.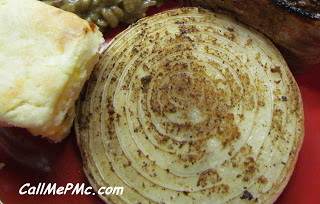 Grill on cooler side of grill, until onion becomes soft and is cooked through.
On a 350 degree grill, it will take about 7 to 8 minutes per side.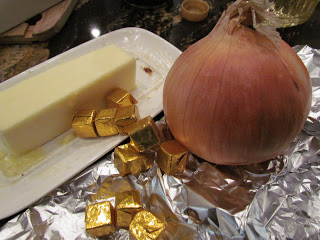 For this recipe, you'll need one large onion, beef bouillon cubes, and
butter
.
Remove the outer 2 layers of onion. Slice the top opposite the roots off.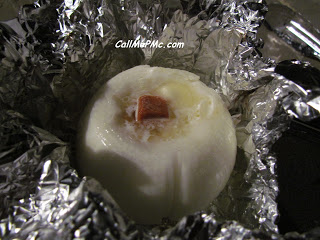 Place onion in a square of foil. Place 1 T
butter
in center of onion along with one bouillon cube.
Wrap onion up tightly in foil. Cook on grill at 350 degrees about 1 hour.
Remove from grill, cut into large wedges and serve.