Grilled Pork Chops 3 Ways
Below is my youngest son, Ryder.
He is a very funny child!!
So he says to me the other day,
"Mommie. I'm a Triple Threat!"
Me, "oh.. really? How's that?"
He proudly announces,
Oh, geez…. Hide your daughters!!!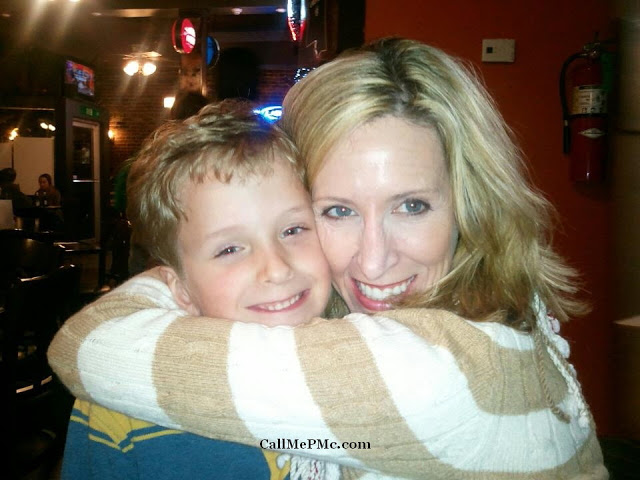 Ryder and PMc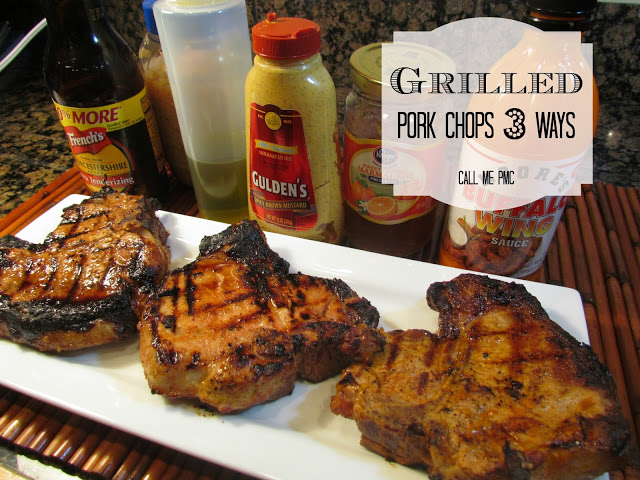 Grilled Pork Chops – 3 Ways
I'll be honest, we got the boys eating pork chops by telling them they were steaks! After eating one, Lincoln proclaimed, "That's the best steak I've ever had!" Hey, when you have picky eaters, whatever works, right? We first learned this trick after eating catfish nuggets at our favorite restaurant. Lincoln happened to be away from the table when we ordered. When they were delivered, he was like, 'ohhh, chicken nuggets, yum!" We just didn't correct him. He ate them, loved them, and stated they were "the best chicken nuggets ever!" We continued ordering 'chicken nuggets' every week until Ryder blurted out one night, "Lincoln, this is fish!! How can you not tell the difference?!"
Um, busted!! But, he did keep eating them, he liked them so much!
I got these 1 1/2 inch thick pork chops one day. Big Daddy and Lincoln were minding the grill. I didn't instruct how to cook them so I suppose they wanted to be adventureous! Each chop got a different seasoning/marinade.
1. Worcestershire, garlic and olive oil
2. Gulden's mustard and orange marmalade
3. Buffalo wing sauce
Which one do you think was the favorite? Keep reading to find out!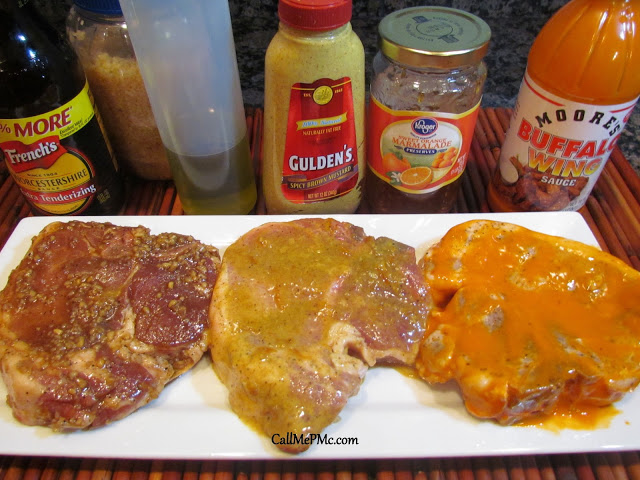 Grilled Pork Chops – 3 Ways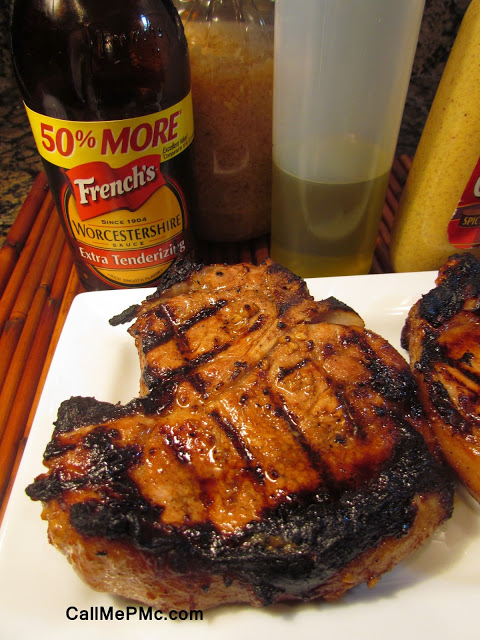 Pork chop grilled with worcestershire, garlic, olive oil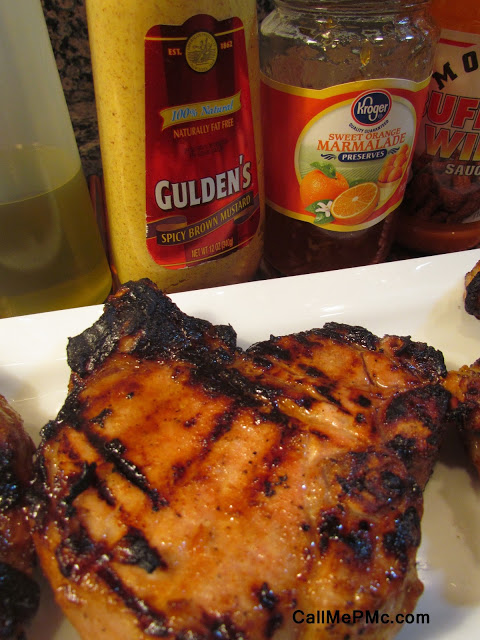 Pork Chop Grilled with mustard and orange marmalade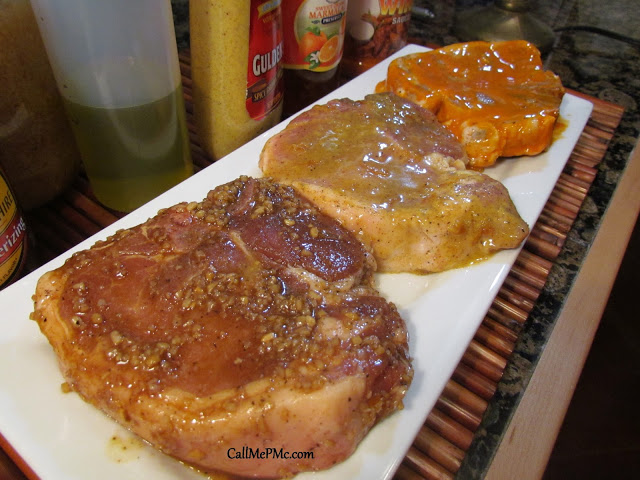 Grilled Pork Chops – 3 Ways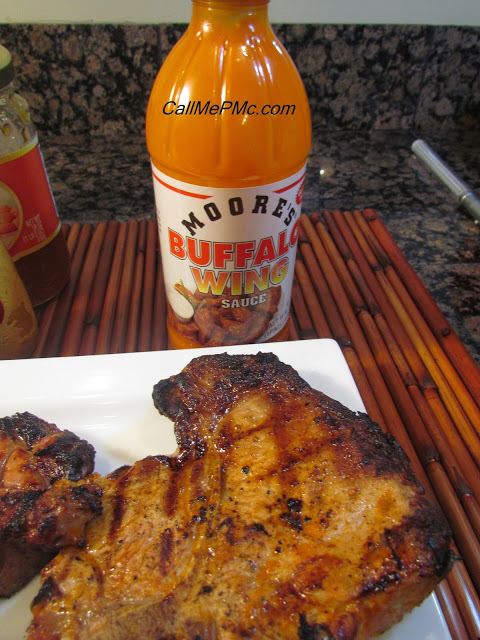 Like it hot? Grilled Pork Chops with Buffalo Hot Wing sauce
Grilled Pork Chops (Marinade quantities are for 4 chops)
Ingredients
4 thick (1 1/2 inch) chops
1. 1/4 cup worcestershire, 3 cloves garlic, crushed, 3 T olive oil
or
2. 1/4 c Gulden's mustard and 1/2 c orange marmalade
or
3. 1/3 c Buffalo wing sauce (more is you like it spicy!)
Directions
Heat grill to medium high. Allow chops to come to room temperature for 30 minutes before grilling. Sprinkle chops evenly with salt and pepper to taste. Combine your marinade ingredients of choice and brush on chops. Grill, covered with grill lid, over med- heat (400 degrees) for 3 minutes, then turn a quarter turn and cook another 3 minutes, then repeat on the other side, or until a meat thermometer inserted into thickest portion registers 145 degrees (temperature should rise another 10 degrees at rest). Remove from grill, allow to rest 5 minutes before serving.Yield: 4 servings

Big Daddy liked the Buffalo wing sauce best.
Lincoln and Ryder liked the Worcestershire/garlic combo.
I liked the mustard/orange marmalade best.
All different, go figure!!Which one do you think will be your favorite? What's your favorite thing to grill?