How often do you change your pillows?
If you can't remember the last time you bought a new pillow, then it's time to change.
Pillows harbor all kinds of eeky dust mites, mold, mildew and bacteria which can
affect allergies and asthma. Additionally, a worn out pillow can throw off neck alignment
and affect the whole spine resulting in neck and back pain and poor sleep.
Most information available recommends getting new pillows a minimum of every 2 to 3 years.
I date my pillows when purchased and purchase new ones every year.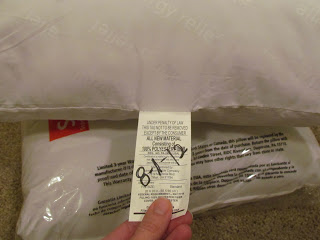 Source