Planning and cooking dinner for your family can be a challenge. I'm making it easier for you. Monthly Meal Plan #3- A whole month of recipes for delicious meals for your family!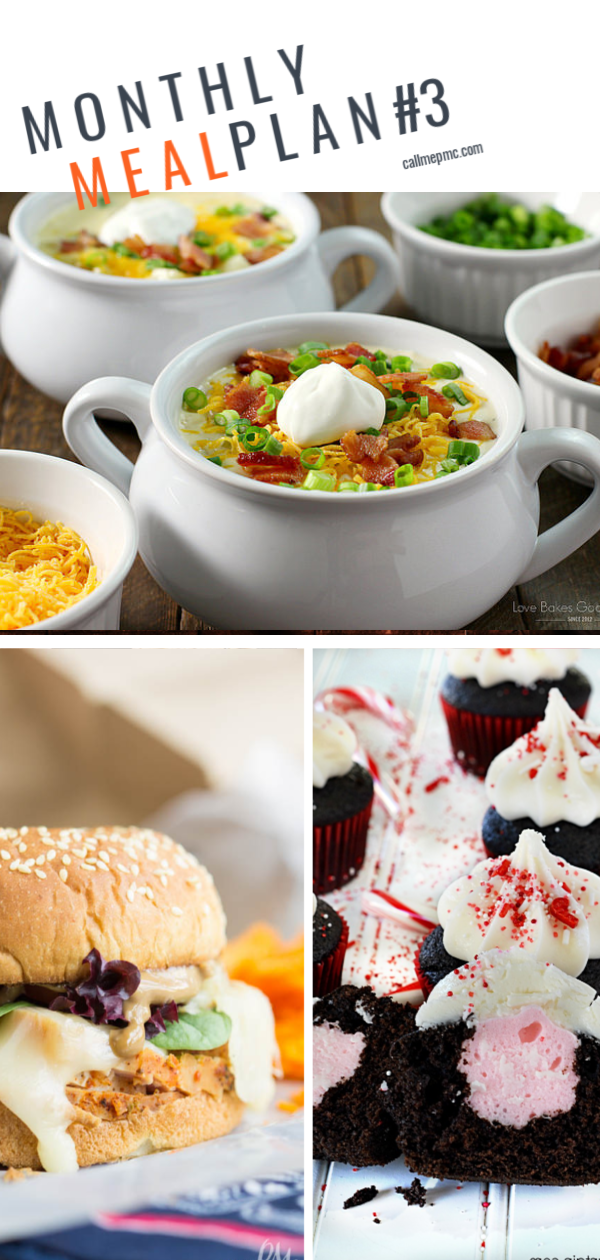 These delicious and comforting MONTHLY MENU PLAN recipes will have your family running to the table!
How do I get the recipes for the Monthly Recipe Meal Plan?
All you need to do is click on the recipe title below. Each link will take you to the full, printable recipe.
Do you want more Monthly Meal Plans?
Be sure to sign up for my emails and visit the last week of every month.

MonthlyMeal Plan #2– How it works!
I have entrees, sides, and desserts recipes enough for four weeks of meals for you listed below. Most main dish recipes will have leftovers for lunches. I also included breakfast recipes and a couple cocktail recipes for you to enjoy.


Scalloped Mascarpone Cauliflower

Chocolate Peanut Butter Bars recipe
Pecan Shortbread Toffee and Rolo Magic Cookie Bars

Click on the photo for the recipe
You may also be interested in my Review of over 40 Pound Cake Recipes.
Join my Facebook Group Here.