I'm a lover of all things sweet. That's why I love to bake desserts. I love to eat desserts. But, I don't love all the calories from sugar. I, mean, let's face it, calories equal bigger jeans, right? It does if you're not adament about burning those pesky calories off. As much as I love desserts, I still have to be mindful of what and how much I eat.
Just imagine how excited I was to sample NECTRESSE™Sweetener. It's a natural extract of the monk fruit. That makes it the only 100% sweetener made from fruit. It is 150x sweeter than sugar but has zero calories per serving. It also has none of that icky after tastes like other low calorie or no calorie sweeteners. And, an extra bonus, it's gluten free.
NECTRESSE™Sweetener is also a great alternative if you have a history of diabetes in your family. That's why Lisa Ling is a fan. Always conscious of sugar intake, she hasn't liked any no calorie sweeteners as much as NECTRESSE™Sweetener. Let me share this video with you of her testimonal![youtube=http://www.youtube.com/watch?v=FnzWb5t-rDg&w=560&h=315]
Since receiving my FREE sample of NECTRESSE™Sweetener I have tried it in all of my favorite foods that usually contain sugar: sweet tea, fruit smoothies, cereal or fruit. But, my favorite is to use this sweetener in Slow Cooker Oatmeal.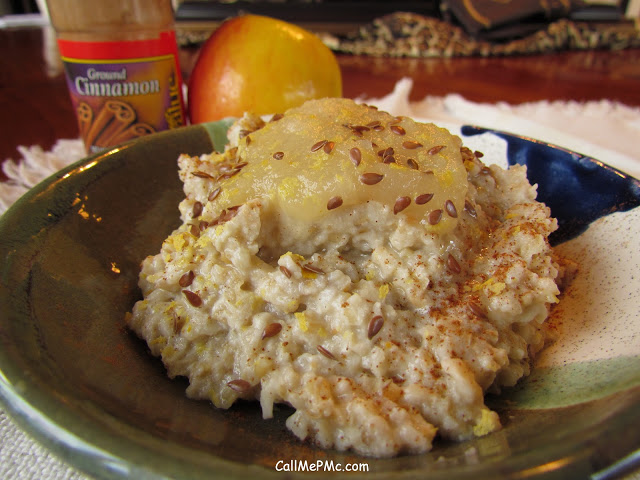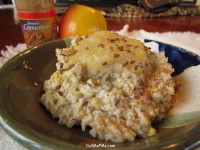 Print Recipe
Nectresse Sweetened Slow Cooker Oatmeal
Ingredients
1/2

c

steel cut oats

2

c

coconut milk

1

tsp

vanilla extract

pinch

of salt

1/4

c

raisins

1

tsp

or 1 packet NECTRESSE™Sweetener
Instructions
n a slow cooker, add milk, oats,

vanilla

and salt. Whisk to combine everything. Cook on low 3 to 4 hours or until liquid is completely absorbed by oats. Stir in NECTRESSE™Sweetener and raisins. Serve immediately.
Tried this recipe? I'd love to hear from you. Comment below or mention & tag me on Instagram
Mention @Paula_callmepmc or tag #callmepmc!