Before the
Peanut Butter Bread
recipe, let's look at my baking station!
This is my 'baking station'. I have all my baking ingredients in these top two shelves.
I keep measuring spoons in the drawer just below these cabinets and
cake pans, etc in the bottom cabinets.
The handy dandy mixer stays in the appliance garage nearby.
I love having everything I need to bake within a couple of steps.
It makes life more efficient!
*Please note the Snickers bag is not my 'chocolate stash'.
I make a Snickers cake that I use them in.
And this mixer, this mixer is one of my favorite items Big Daddy has ever bought me….
well, I do like the diamonds…and the McCarty pottery….and the Frye boots.
But, it does rank high on the list of my favorite things.
It makes me feels like a Food Network Star.
Nooooo, I do not act like I'm on my show and there are TV crews,
lights, makeup artists, and teleprompters everywhere
when I'm baking. Not ever!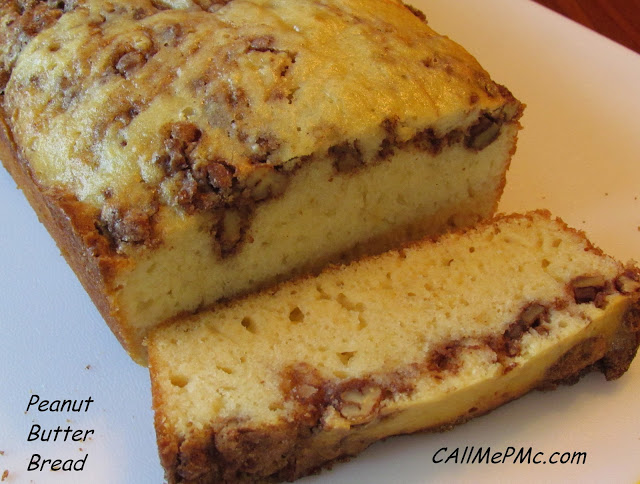 I use this bread in my Elvis Presley inspired dessert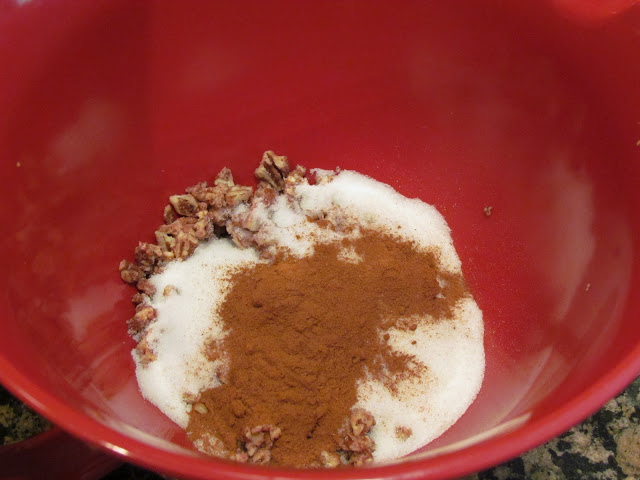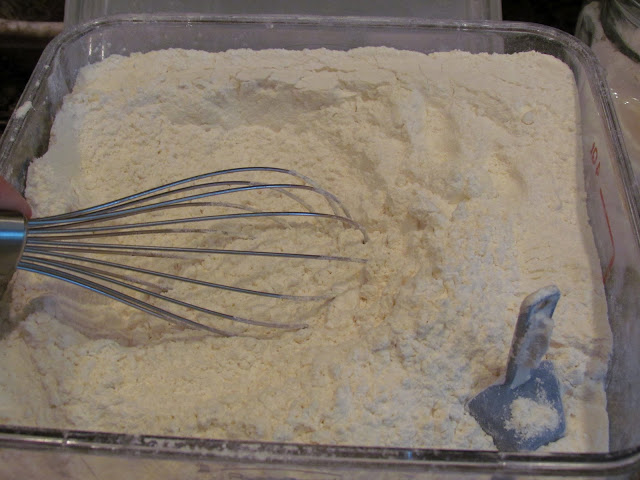 You can whisk the flour before measuring and you won't have to sift.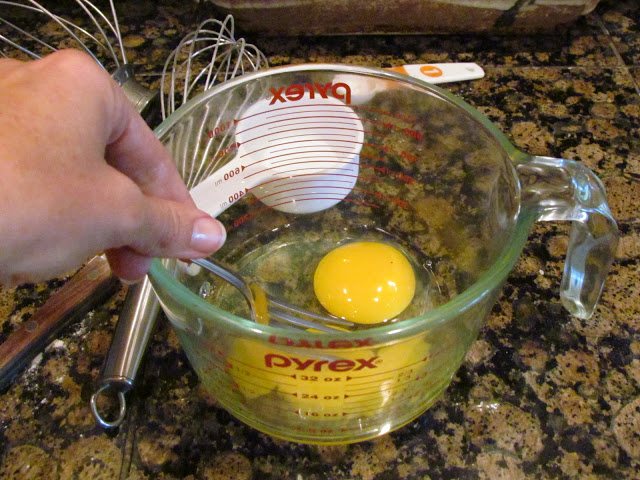 stir eggs with fork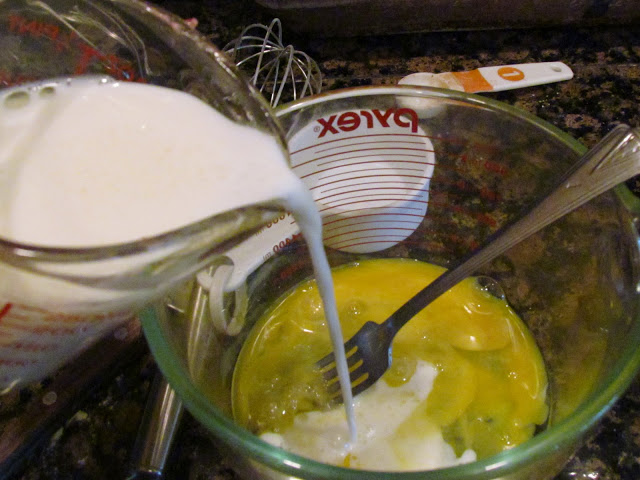 Add milk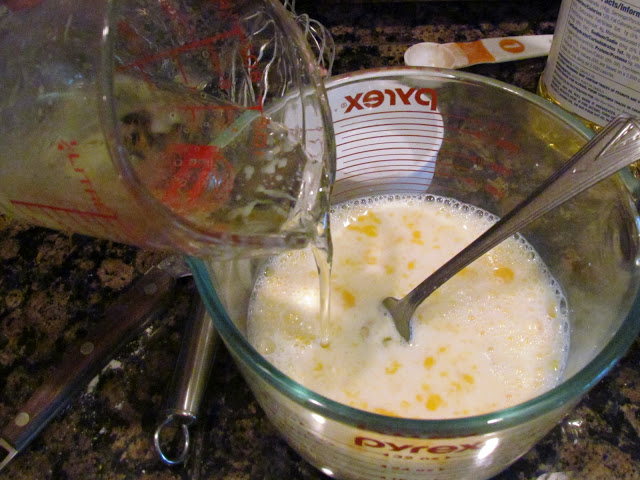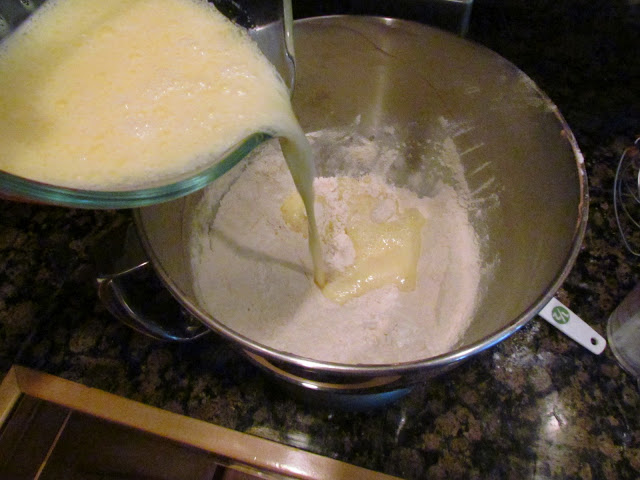 pour into dry ingredients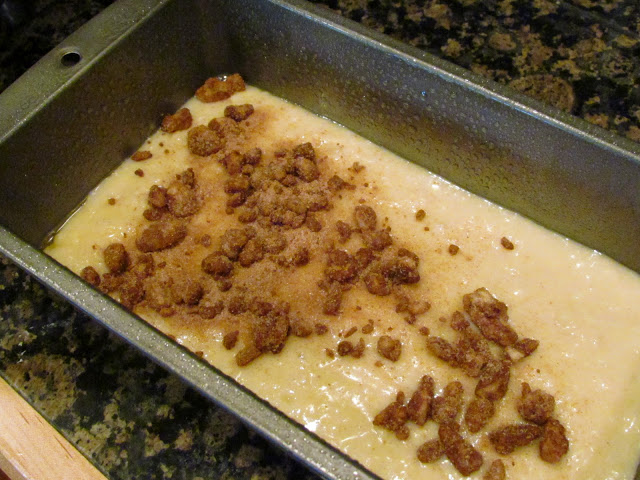 pour half batter in pan then top with
cinnamon
mixture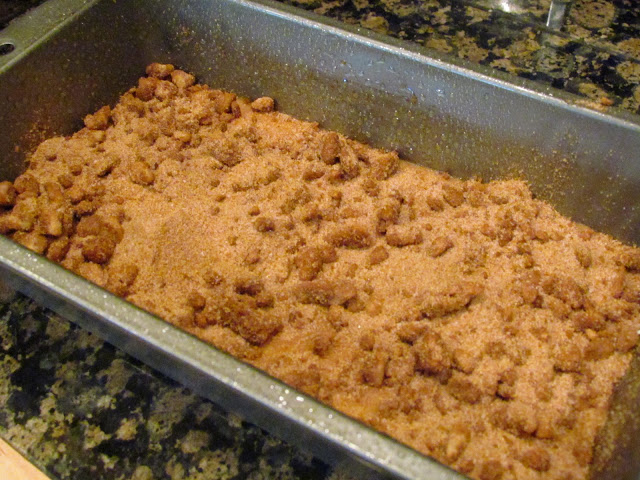 Looks yummy, right?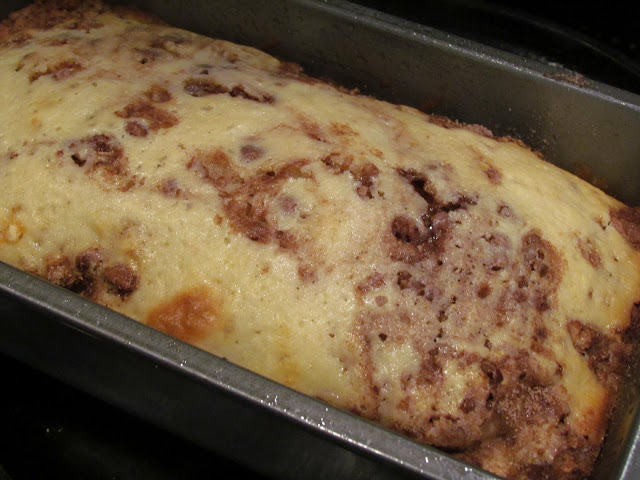 Bake it until a pick inserted in center comes out clean.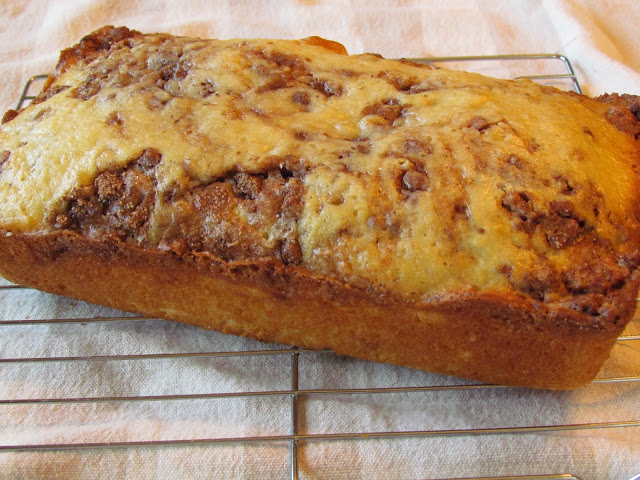 Let it cool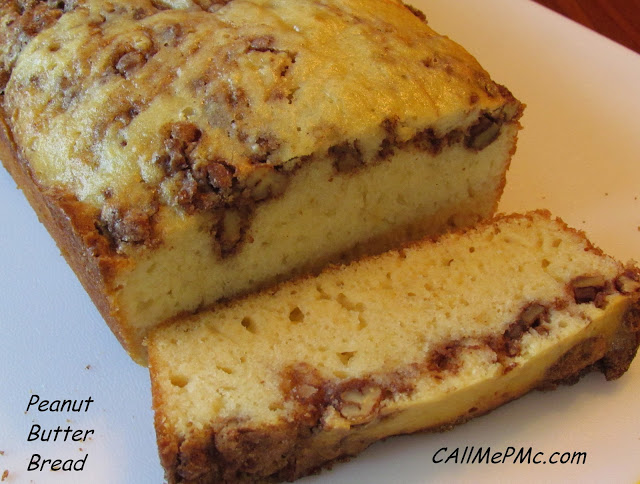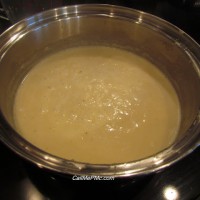 Print Recipe
Peanut Butter Bread and My Baking Station / Call Me PMc
Ingredients
1/3

c

brown sugar

2

tsp

ground cinnamon

1/4

tsp

nutmeg

Nutmeg is strong, omit if you don't like or adjust amount

1/2

c

finely chopped

pecans or walnuts

1

c

sugar

1

tsp

baking powder

1/2

tsp

salt

2

eggs

1

c

milk

1/3

c

oil

1

tsp

vanilla

1/2

c

creamy peanut butter
Instructions
Preheat oven to 350 degrees F. Grease one 9x5x3 inch

loaf pan

. In a small

bowl

, combine 1/3 brown sugar, nuts, and cinnamon; set aside. In a large

bowl

, combine 1 c sugar, flour,

baking powder

, and salt. In another bowl, beat egg with a fork; stir in milk.

vanilla

, and oil. Stir in peanut butter. Add egg mixture to flour mixture all at once and stir. Stir until just moistened. Mixture will be thick and lumpy. Don't over-stir. Over-stirring will make the bread tough.

Pour half the batter into prepared pan. Sprinkle all the cinnamon mixture. Pour remaining batter on top and 'cut' through it with a knife to create swirl effect..

Bake 40 to 45 minutes or until toothpick inserted in center comes out clean. Cool in pan 10 minutes then remove to a

wire rack

to cool completely before slicing. Makes one loaf.
This bread is great alone with a little butter on it, but you may also want to see what else I do with it!
Banana Bread Bananas Foster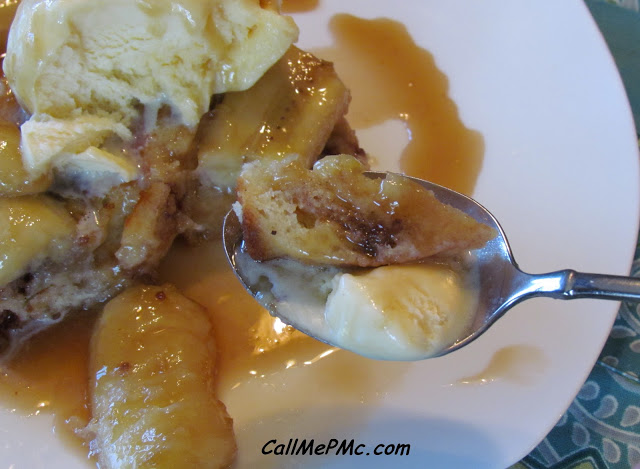 See my Elvis Series that inspired this creation!
Elvis Tour Part 1 – Birthplace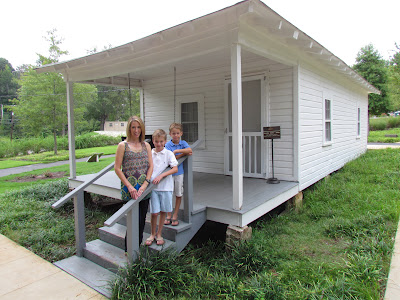 Elvis Tour Part 2 – Elvis Inspired Guitars and Favorite Restaurants

Elvis Tour Part 3 – Favorite Restaurant and Inspired Food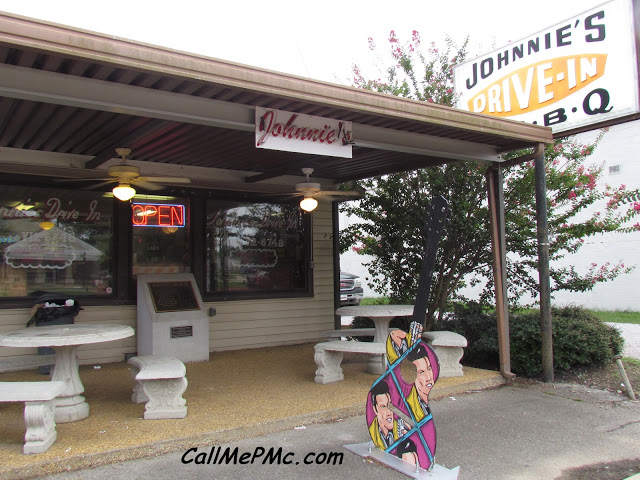 Elvis Tour Part 4 – Fairpark and Tupelo Hardware