Share now with your friends
For more scrumptious recipes, fun projects, and exciting news, subscribe to Call Me PMc 
Now that you've had a day to clean up the Easter candy and eat all the Cadbury Eggs, let's have a fun fitness challenge!
Pedometer Challenge
10,000 Steps for 10 Days!


It's warming up and we'll be in shorts and swimsuits before you can blink. I thought I'd offer an incentive and challenge for you to get you started on your fitness goals. It's simple. The Pedometer Challenge consists only of taking 10,000 Steps for 10 Days.
10 Days that's all (hopefully that will just be a start!) I hope it makes you feel so good you'll want to keeping stepping! Running steps count too!!!
All you need for this challenge are good walking shoes and a pedometer!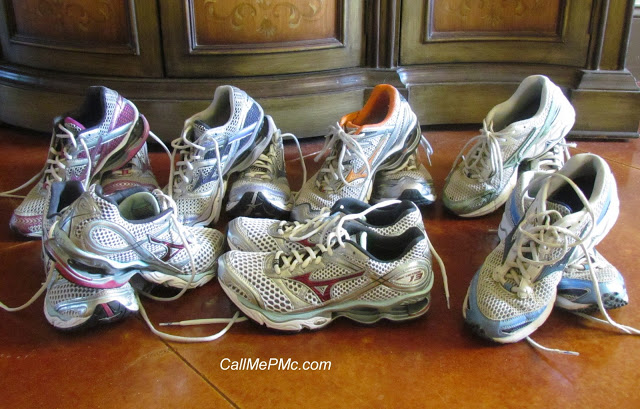 I wear Mizunos
You can find a pedometer for as cheap as $10 from WalMart, Dick's Sporting Goods, most sporting goods stores, below is one from Amazon.
The task is simple – take no less than 10,000 steps per day for the next 10 days!
Track your steps by logging them on a calendar or app such as Map My Run
Tips to help:
Park farthest from the door of a store
Walk with a friend
Walk your dog
Walk while your kids ride bikes
Go to the park
Go on a nature trail
Take the stairs instead of elevator
Sign up below in the #Inlinkz form or sign up by leaving a comment. If you sign up, you'll more likely commit to actually doing it!

Share now with your friends