Before we get to this Quick and Healthy Shrimp and Vegetable Foil Pack Dinner, let's review some Parental Wisdoms that I've gained over the last 10 years!
Parental Wisdom:
If you're a new parent or about to be a new parent, here are things that nobody tells you that you NEED to know.
1. Invest in batteries!! Every toy, gadget or gizmo needs a AA battery. Trust!
2. Invest in a sock company! Because
    a. You will only be able to find one sock for each set.
    b. If you can find 2 matching socks, 1 will have a hole in it.
    c. Dogs love to chew socks. (see b for proof)
3. Invest in Oxy-clean and always have a back up bottle.
4. (freebie – consider xanax now)
5. For the child's first 4 years, you will not be able to use the bathroom in privacy.
6. Each child will like different foods and request different foods for breakfast, lunch and dinner.
7. If on the off chance that both children like the same food, they will no longer like it if
    a. They find out you like it
    b. They find out it's good for them
8. About age 5 they will begin staking their claim "I call…" on various items, such as:
     a. a certain sausage, hamburger, chicken breast, biscuit, etc
     b. front seat (two days before we leave)
     c. downstairs shower, upstairs shower, etc
     d. walking the dog first/last


You've been warned!
Where was I? Oh, yes, refer to numbers 6 and 7. Although the boys have expanded there food likes,

sometimes

 often times, we tire of Mexican food, steak (surprising, but true), and pizza! Sometimes, I just throw the boys a biscuit (kidding) and make Big Daddy and I grown up food. 
Case in point this Shrimp and Veggie Foil Pack. It was
simple

easy to throw together

healthy

low fat

very little to clean afterward
Of course they weren't going to like it!! But, Big Daddy and I sure did!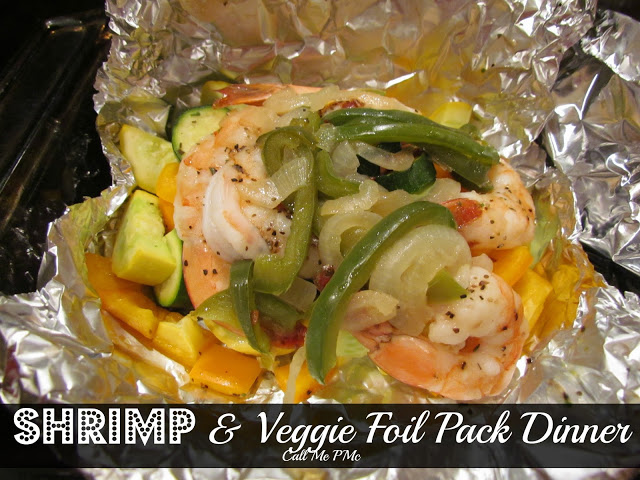 Shrimp and Veggie Foil Pack Dinner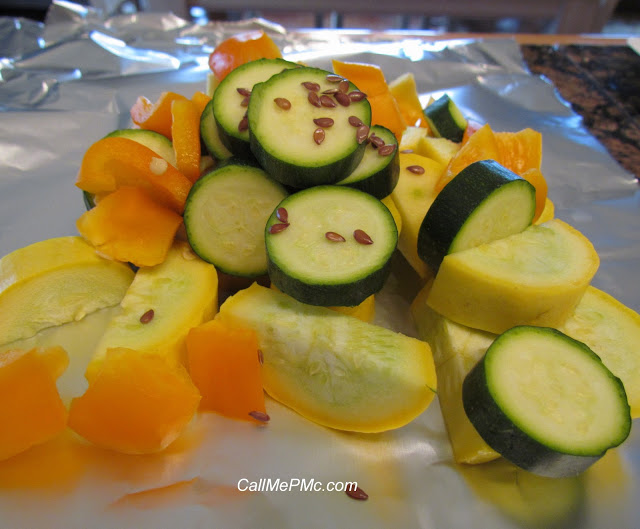 Slice vegetables the same size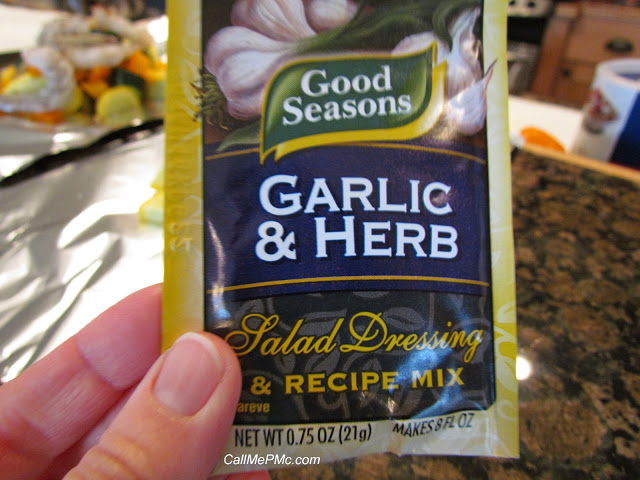 Season with Garlic and Herb Salad Dressing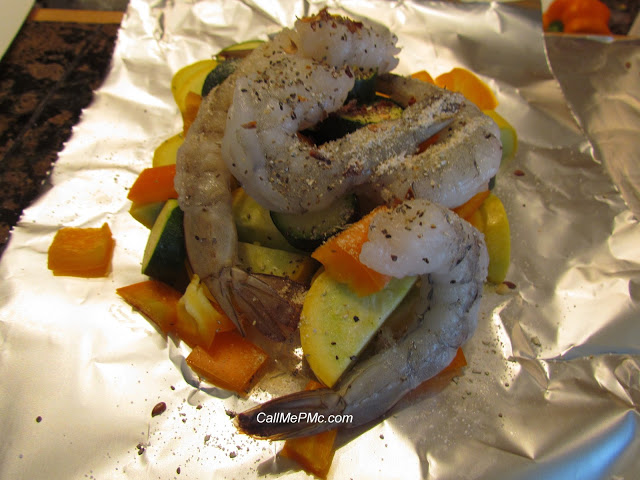 Customize each pack with your favorites. Don't like peppers? Leave them off yours.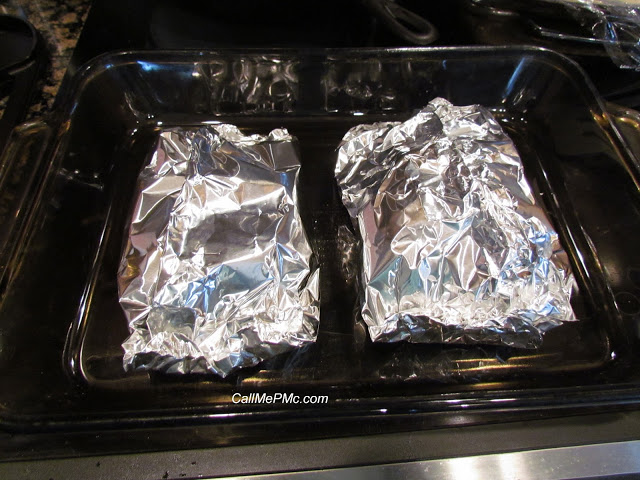 Wrap in aluminum foil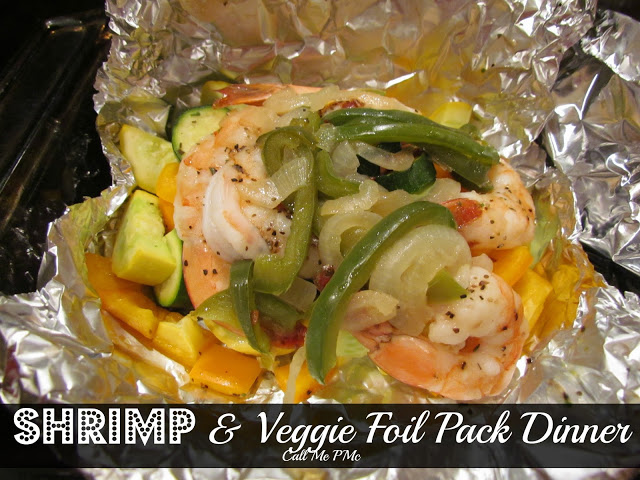 Shrimp and Veggie Foil Pack Dinner

Quick and Healthy Shrimp and Vegetable Foil Pack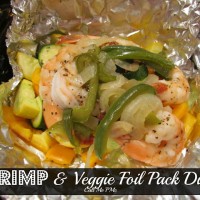 Print Recipe
Quick and Healthy Shrimp and Vegetable Foil Pack Dinner
Ingredients
makes for 2 dinner entrees

1/2

lb

shrimp

2

c

squash

sliced

2

c

zucchini

sliced

1/2

c

orange bell pepper

diced

1/2

c

onion

sliced

1/8

tsp

crushed red pepper

1/8

tsp

salt

1/8

tsp

black pepper

1/8

tsp

crushed celery seeds

2

tsp

Good Season's Garlic and Herb Salad Dressing Recipe Mix
Instructions
Preheat oven to 400 degrees F. In the center of a generous piece of aluminum foil layer squash, zucchini, pepper, onion and shrimp. Sprinkle half red pepper, salt, black pepper, celery seeds and Good Season's seasoning over all. Close and seal the foil. Place in a casserole dish or

cookie sheet

(with sides) in case of leaks. Bake 30 minutes or until shrimp are done and vegetables are tender crisp. Serve immediately. Serve by itself or over rice or pasta.
Notes
Recipe from CallMePMc.com All images and content are copyright protected. Please do not use my images without prior permission. If you want to republish this recipe, please re-write the recipe in your own words, or simply link back to this post for the recipe. Thank you.
You may also like this foil pack dinner: