I based this recipe on the popular Broccoli Rice Casserole.
I don't know about you, but since the early 90's when my family 'discovered'
Broccoli Rice Casserole it has shown up at every holiday gathering!
It was one of the first recipes I put in our family cookbook years ago.
I first heard of quinoa on the Food Network a few years ago.
It was a few months before stores here began carrying it.
Once they did and I tried it, I've been hooked.
It has a slight nutty flavor and needs strong flavors accompanying it (in my opinion).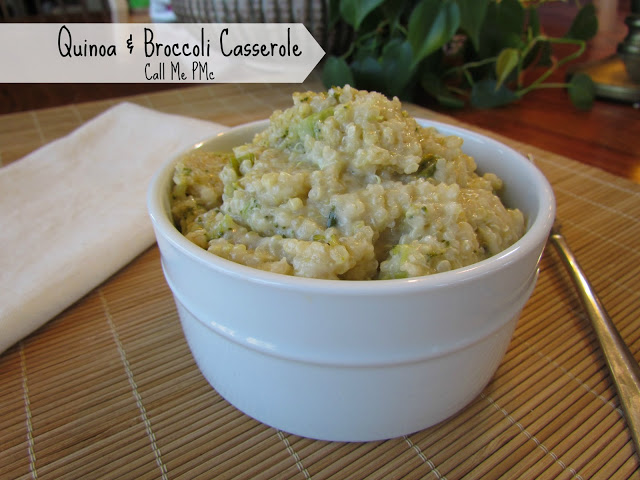 This dish has a slight nutty flavor from the quinoa,
creamy, smooth texture from the cheese, and fresh crunch from the broccoli.
In addition, all the nutriton that quinoa packs makes this a winning combo.
Give it a try and let me know what you think!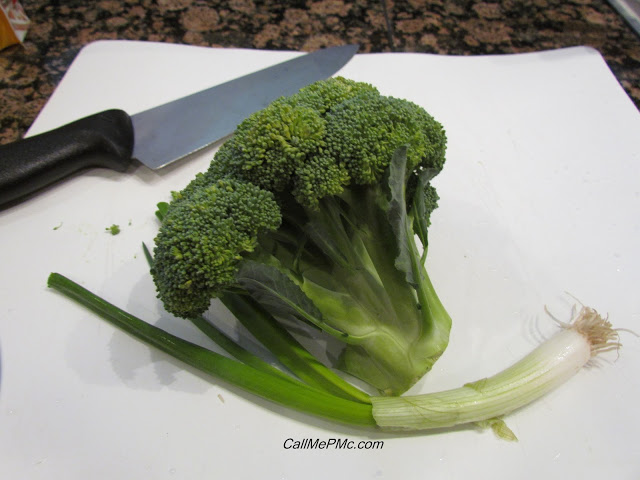 Dice broccoli and green onion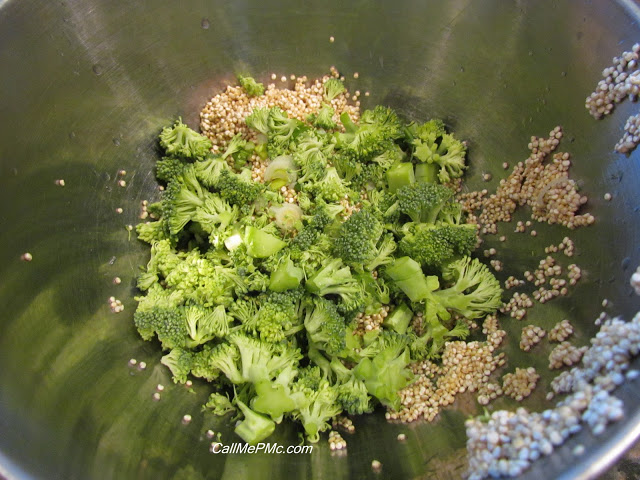 Add veggies to quinoa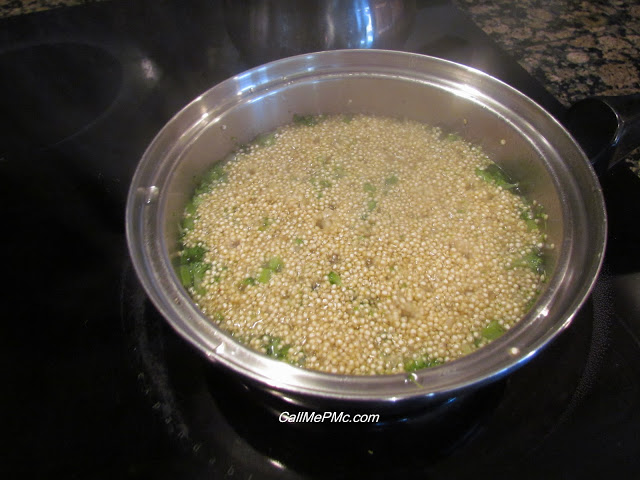 Boil 12 minutes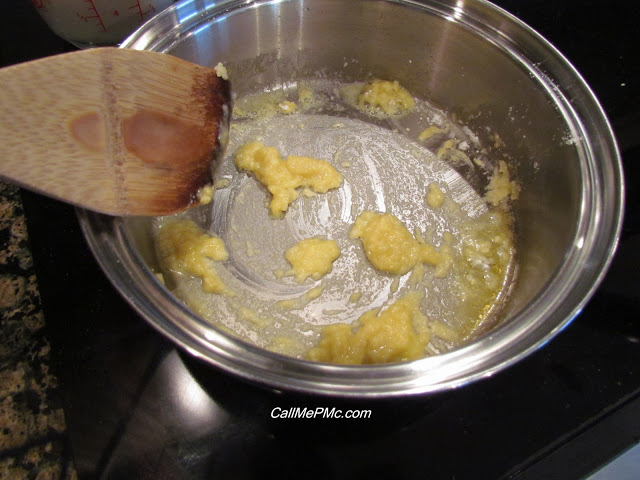 Make cream sauce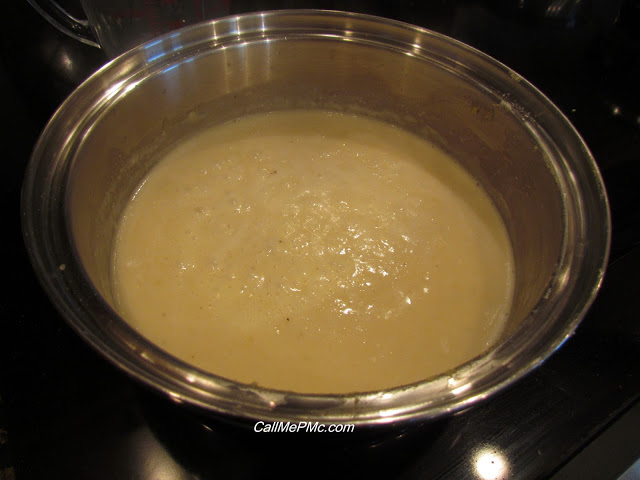 After milk is added and sauce comes to a boil,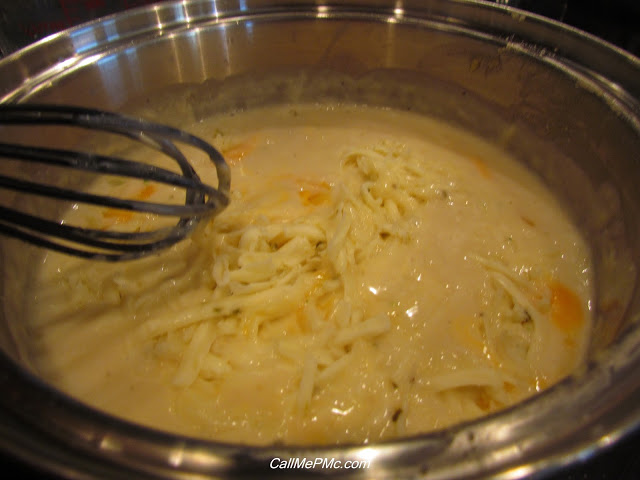 add cheese and stir until melted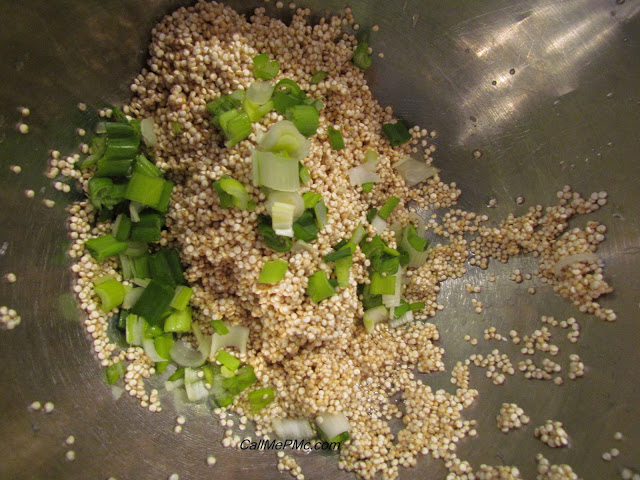 Drain quinoa and veggie and add to cheese mixture.
Place in a casserole dish and bake 20 minutes.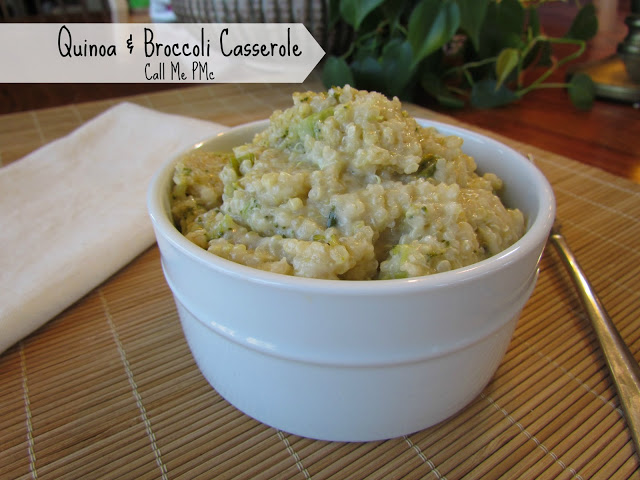 Quinoa and Broccoli Casserole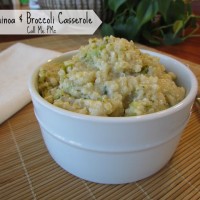 Print Recipe
Quinoa & Broccoli Casserole
Ingredients
1

c

quinoa

1 1/4

c

water

1

c

broccoli florets

chopped

2

T

green onions

chopped

1/2

t

1 tsp salt

2

T

butter

1

c

milk

1 1/2

c

peppper jack cheese

shredded

1

c

cheddar cheese

shredded
Instructions
Rinse quinoa according to package directions (if called for, not all quinoa requires this step). Drain. Heat 1 1/4 c water to boil in a medium saucepan. Once boiling add quinoa, green onions, and broccoli and cook 12 minutes (or according to package instructions)

Meanwhile, chop onions and broccoli and shred cheese. In a medium saucepan, melt

butter

. Add flour and stir 2 minutes. Add milk and bring to a boil. Once mixture reaching a low boil, remove from heat and stir in cheeses. Stir until cheese melts.

Drain quinoa and vegetables from water and add to cheese sauce. Stir. Pour into a casserole dish and bake 20 minutes. Serve warm.
Nutrition