Rosemary Lemon Grilled Chicken Breast
with Encore Dish Chicken Cakes with Remoulade Sauce
Rosemary Lemon Grilled Chicken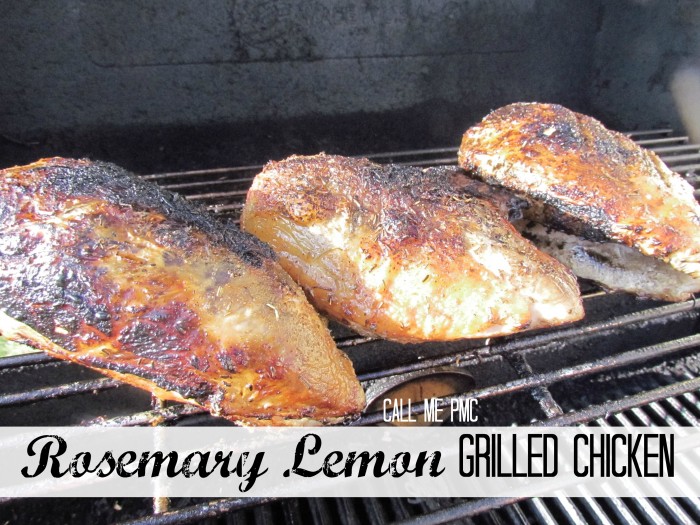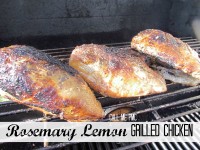 Print Recipe
Rosemary Lemon Grilled Chicken Breast/ Chicken Cakes
Ingredients
Chicken Cakes

3

c

shredded

cooked chicken

2

T

butter

1/2

red bell pepper

diced

2

green onions

thinly sliced (green and white part)

1

clove

garlic

1

c

breadcrumbs

1

egg

lightly beaten

2

T

mayonnaise

1

T

Creole mustard

2

Tsp

Creole seasoning

1/2

c

canola oil

Remoulade Sauce
Instructions
Saute' pepper, green onions and garlic in butter for 3 minutes. Stir together with shredded chicken, breadcrumbs, egg, mayonnaise, mustard and Creole seasoning. Heat canola oil . Shape chicken mixture into patties. Cook in oil 3 minutes on each side or until golden brown. Drain on paper towels. Serve hot with Remoulade Sauce.
Notes
Rosemary Lemon Grilled Chicken Breast4 - 6 bone in, skin on chicken breast (cook extra for Encore dish Chicken Cakes)1 stick softened butter3 T dried or 1/4 c fresh rosemary, chopped1 lemon, zested, then slicedInstructionsMix the butter, rosemary and lemon zest together. Pull the skin away from the chicken meat and place 1 T mixture between meat and skin, spreading evenly. Place 2 slices lemon on top of butter mixture and smooth skin back over breast meat. Cook on hot grill (350 degrees) until meat thermometer inserted in thickest part registers 160 degrees. Remove from grill, let rest 10 minutes then serve.
Chicken Cakes
Go here Easy Remoulade Sauce for Remoulade Sauce recipe.
Chicken cakes with Remoulade sauce