Quick meals don't always have to be sandwiches.
Seafood is ultra quick to cook. Grill or pan saute' scallops or shrimp in minutes.
Scallops are clean tasting with a slight sweet flavor.
They are low calorie and nutritional with only 112 calories per 100g serving (raw),
23 g protein,
1 g fat
and no carbohydrates!
They also contain heart healthy omega-3 fatty acids.
You'll want to cook scallops almost as you would a steak, sear the outside and rare in the center.
It's best to use dry-heat cooking methods to develop the proteins and sugars creating a caramelized exterior.
If you over-cook scallops they'll be tough and chewy.
(They're too expensive to cook to that point!)
How do you know when they're done?
Scallops will change from translucent to opaque when done. (just like an egg white does)
You can always cut into one to check doneness until you are familiar with how long it takes and what they look like once perfectly cooked.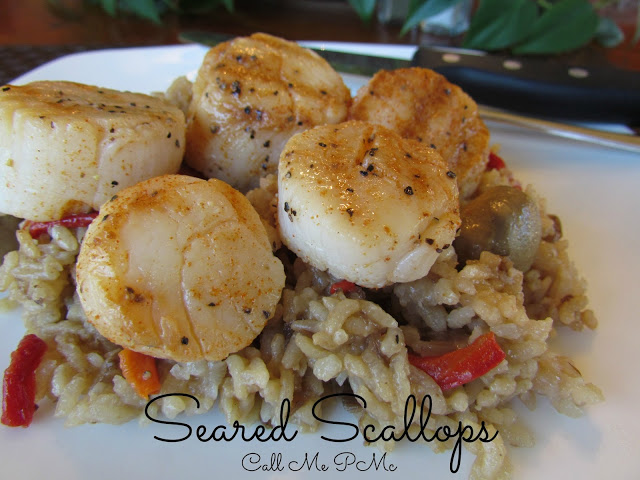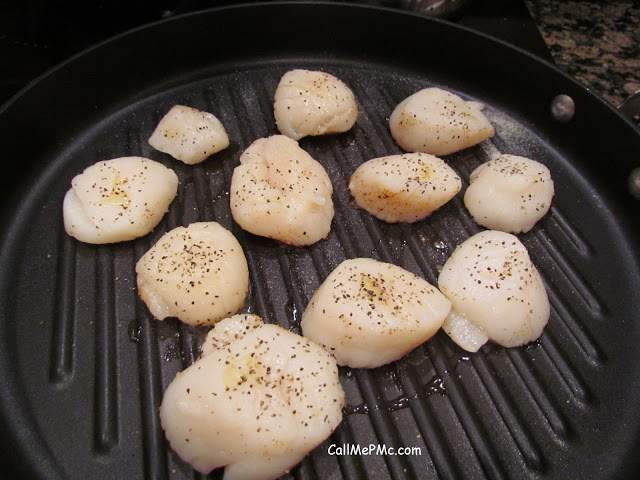 Pat scallops dry before seasoning.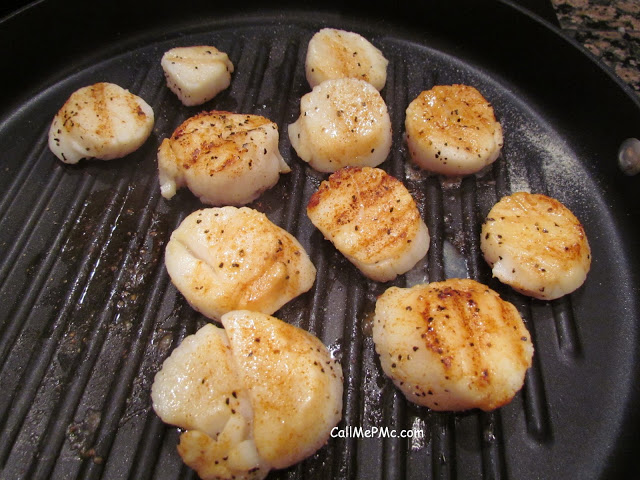 Sear in a very hot pan until brown.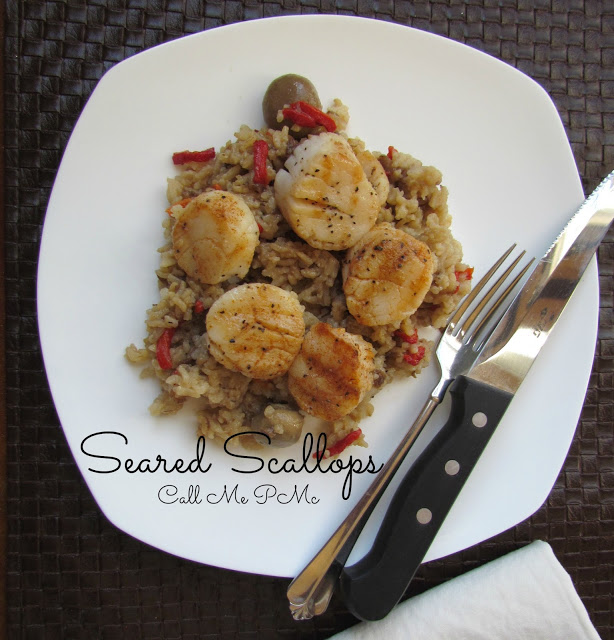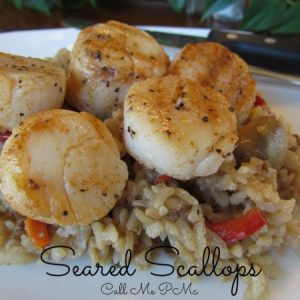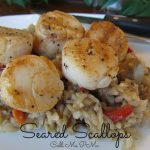 Print Recipe
Seared Scallops
Ingredients
1

lb

sea scallops

2

Tablespoon

olive oil

2

Tablespoon

butter

1

teaspoon

salt

1

teaspoon

freshly ground black pepper

1

teaspoon

minced garlic

1

lemon
Instructions
Heat a large sauce pan to high. Pat scallops dry and add salt, pepper, and garlic to all sides. Add olive oil and

butter

to sauce pan. Once oil ripples, add scallops to pan careful not to crowd. Allow to cook undisturbed 3 to 4 minutes before turning. They should be brown before turning. Once browned turn to second side and sear again 3 to 4 minutes or until scallop is opaque. Just before removing from pan, squeeze fresh lemon juice over the scallops. Serve immediately.
Notes
Recipe from Paula at https://www.callmepmc.com/ Recipe original from Paula at Call Me Pmc © 2012 â?? 2013 CallMePMc.com â?? All Rights Reserved "All recipes and images are original and the sole property of CallMePMc.com © 2012-2013, with all rights reserved. All content herein is meant for your personal enjoyment only. Content on CallMePMc.com is in no way to be used for commercial purposes. Other than linking to a page or pinning an image only on Pinterest (complete recipe is not allowed to be copied to Pinterest or any other site), Call Me PMc asks that you do not copy or otherwise use images or original recipes for any other purpose. If you would like to use any of my pictures you must first contact Call Me PMc and get express written permission. Use of this site automatically constitutes your agreement to these terms."
Do you want Seared Scallops for dinner now?
Did you enjoy this post?