Let me be the first to say, I think whenever you can eat natural products that you should always choose that over processed bars. An apple with cheese, banana and peanut butter, a handful of whole grain cereal or a container of yogurt all make great on-the-go snacks. Having said that, I'm the worst at putting off going to the grocery store and not having a single fresh item of produce in the house, granted there may be an old orange in the veggie drawer molded or dried to the point it looks like a brown baseball. Like I said, nothing fresh, so I always keep snacky type foods in the pantry, snacking is my favorite past-time, after all! I randomly try different "health" bars and thought I'd share some of them with you.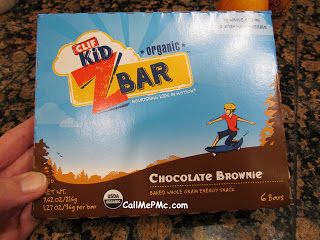 Clif Kid Z Bar – Chocolate Brownie flavor
Organic bars targeted as a kids snack. "Baked Whole Grain Energy Snack" is how the package reads.  I found it tasted very good. Strong chocolate fudge flavor. One bar has 120 calories, 3.5 g fat, 2 g of protein and 22 g carbohydrates.  One of my boys loved it, one didn't. May be too strong of a flavor for kids, but I enjoyed it's fudgy flavor and texture. I will purchase again as snack for myself.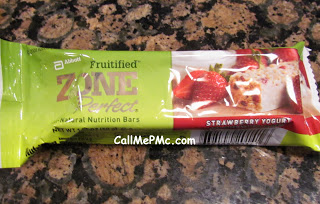 Zone Perfect – Fruitified Natural Nutrition Bar in Strawberry Yogurt flavor. This bar is one of my favorites; it tastes like strawberries and cream. I will purchase these again on taste alone.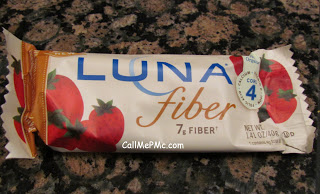 Luna Fiber – Peanut Butter Strawberry flavor has 7g fiber, 120 calories, 4g fat, 2g protein. This is a soft cookie with a strawberry jelly-type filling. It was ok, just ok, not my favorite, but not repulsive either.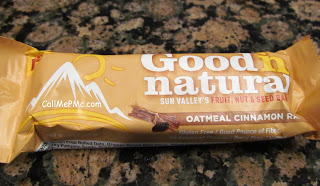 Good 'n natural – Sun Valley's Fruit, Nut and Seed Bar in Oatmeal Cinnamon. "Chewy whole food Energy" is the tag line for this gluten free bar. It is dairy free, vegan; it has 220 calories, 10g of protein, 8g of fat, and 29g of carbohydrates. It tastes like an traditional oatmeal cookie with a slightly sticky texture. I would purchase it again.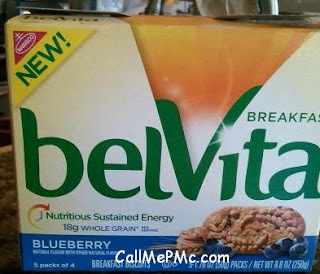 Breakfast belVita – "Nutritious Sustained Energy" targeting the breakfast food market. One pack has 4 biscuits (as they refer to them, I would call the cookies), 230 calories, 18 whole grains, 8g fat, 4g protein, 35g carbohydrates. I have tried the Blueberry and the Cinnamon Brown Sugar flavors and both are great. They're sweet like cookies.  These are not the most nutritious breakfast, but not the worst either; they're convenient when you don't have time to sit and eat. My youngest son loves them, I like them, Big Daddy (whom Ryder has now changed to Big D) likes them. I will purchase them again.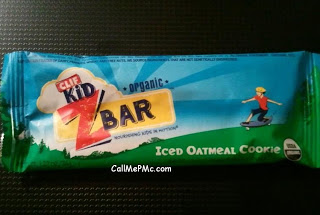 Clif Kid Z Bar – Iced Oatmeal Cookie comes in at 130 calories, 3g protein, 4g fat, 23g carbs per bar. Very, very tasty. I would purchase these bars again.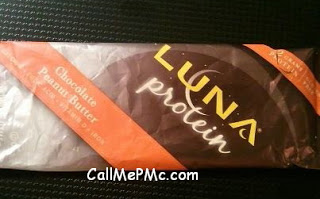 Luna Protein Chocolate Peanut Butter flavor. This bar has 12g protein at 190 calories, 8g fat, and 19g carbs. It's a small bar, but filling, very chewy, not my favorite. I would probably not purchase this again unless I was really trying to increase my protein intake.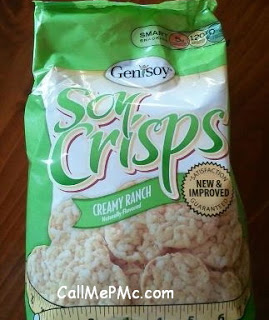 Genisoy Soy Crisps Creamy Ranch – I'm not a big potato chip or cracker craver, but when I want a crunch I reach for these. How they stack up: 17 crisps has 120 calories, 3.5g fat, 18g carbs, and 5g protein. I love them, but they're definitely an acquired taste. Nobody else in my house likes them.
If you enjoyed this post, you may also like to read this on on Low Cal Snacks!
This is not a sponsored post. I did not receive any compensation for the products featured.