I'm sharing Easy Delicious and Hearty: Spaghetti Pie with you today, but first, you know I have a little story for you!
Lincoln has started liking chocolate pudding. As I was grocery shopping the other day, I decided to pick up some chocolate Greek yogurt and see if I could pass it off to Lincoln as 'pudding'. I knew if Lincoln wouldn't eat it Ryder would. Ryder's favorite snack is Greek yogurt!
I was a little sad when Lincoln came home from school and said he didn't like it. *sigh* I'll keep trying to get him to eat new things I thought to myself. So the next day, I pack the chocolate yogurt in Ryder's lunch. When he came home from school he proclaimed it was yucky, turned up his nose and asked please don't get him that kind again! What?! I can't believe he doesn't like chocolate yogurt! 
Days passed. I didn't try to make the boys eat the yogurt. One morning I wanted a snack so I grabbed the chocolate yogurt. I took one big bite. Oh, this is odd….Yes, I had in fact purchased coffee yogurt with chocolate chunks!! All I saw was chocolate and a brown container! Had I known I was about to eat coffee yogurt, my brain may have liked it. But, thinking I was going to taste a big bite of chocolate heaven, my brain so didn't approve! Yes, I can understand why kids wouldn't enjoy this yogurt!!
Luckily, I don't make mistakes like that very often!
Luckily, both boys love spaghetti and lasagna and this Spaghetti Pie is very similar to both!
Print Recipe
Pan Pizza with Spaghetti Crust
Ingredients
1-6

oz

package spaghetti

1

Tablespoon

butter

1/2

cup

ricotta

2

eggs

beaten

1

pound

lean ground beef

1/2

cup

onion

1

teaspoon

minced garlic

1 14.5

ounce

can diced tomatoes

1 6

ounce

can tomato paste

1

teaspoon

dried oregano

1

pinch

1.8 tsp sugar

1

cup

shredded mozzarella
Instructions
Cook spaghetti and drain.

Stir butter, ricotto, and eggs into spaghetti while spaghetti is still hot.

Pour into a pie pan that has been sprayed with non-stick spray. Form into a crust.

In a skillet cook ground beef, onions, and garlic.

Drain fat.

Add tomatoes (do not drain), tomato paste, oregano, and sugar. Bring to a boil. Turn to simmer and allow to cook 15 minutes.

Pour beef mixture over spaghetti crust.

Top with mozzarella.

Bake in 350-degree oven 20 minutes or until hot, bubbly and cheese is melted. Allow to cool 5 minutes before cutting.
Notes
Recipe from Paula at https://www.callmepmc.com/ Recipe original from Paula at Call Me Pmc © 2012 – 2013 CallMePMc.com – All Rights Reserved "All recipes and images are original and the sole property of CallMePMc.com © 2012-2013, with all rights reserved. All content herein is meant for your personal enjoyment only. Content on CallMePMc.com is in no way to be used for commercial purposes. Other than linking to a page or pinning an image only on Pinterest (complete recipe is not allowed to be copied to Pinterest or any other site), Call Me PMc asks that you do not copy or otherwise use images or original recipes for any other purpose. If you would like to use any of my pictures you must first contact Call Me PMc and get express written permission. Use of this site automatically constitutes your agreement to these terms."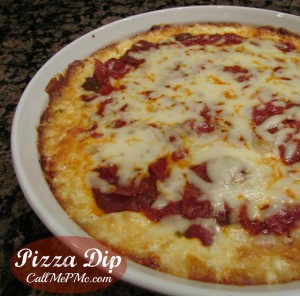 Linking here