Ryder comes running upstairs like he'd been shot out of a cannon.
"Lincoln, Lincoln" He calls, who is taking a shower.
I turn to look at him. (I'm blogging at the desk.)
Fresh out of the downstairs shower, he's beet red and dripping water!
"Lincoln? Did something happen to your water?!" Giggling..
"Yes! What happened!?"
Giggling uncontrollably now and quit pleased with himself…
"I uuuuused it all!! Did you get cold??"
Boys!! I'm quit sure he would have scalded himself just so Lincoln couldn't have warm water!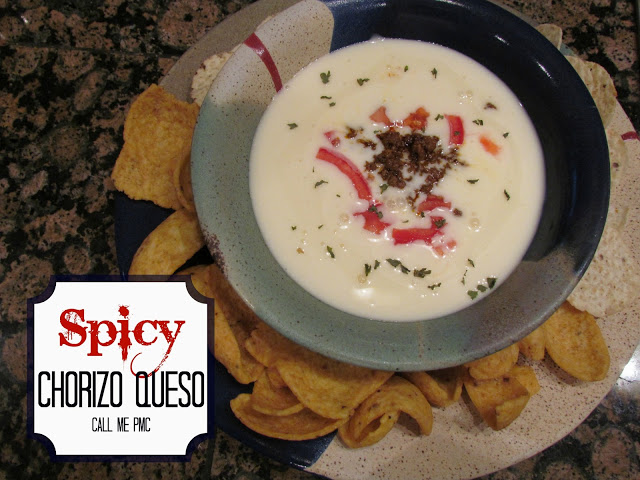 Cheese dip is one of my favorite 'meals'. I'm serious, many a time I've ordered only cheese dip at our favorite Mexican restaurant…..well, cheese dip and margaritas, but that's a given, right?
We actually ordered a dip similiar to this the other night, but Big Daddy ate too much of it and I didn't get my fill. You know what happened next! Yep, I made the dip myself the next night. I used chirozo sausage, a Mexican sausage, instead of ground beef as they did. I actually liked my dip better. I hope you do as well. Enjoy!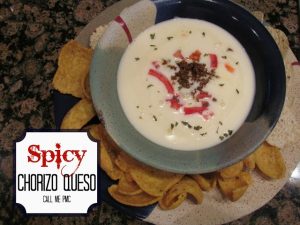 Print
Spicy Chorizo Queso & Boys Will Be Boys!
Yield 4
Ingredients
1 lb chorizo sausage (you can substitute ground beef or regular pork sausage)
1 tsp taco seasoning
1/4 c onions, diced
1 jalapeno, diced (optional)
2 T green chilies, chopped
10 oz white American processed cheese (Try Land O Lakes or El Viajero at Walmart)
6 oz pepper jack cheese
1/2 c milk
2 T fresh cilantro, chopped
1 Roma tomato, diced (leave seeds out)
8 c Frito Scoops or tortillo chips
Instructions
Heat medium sauce pan to medium high. Add chorizo and diced onions (and jalapeno). Saute' until chorizo is no longer pink and onions are translucent. Drain fat and add taco seasoning. Stir to combine. Set aside.
Melt cheeses and milk in a microwave safe bowl in 1 minute intervals, stirring after each minute, until cheese is melted. Stir in green chilies.
To Serve: I prefer to add the melted cheese mixture to a serving bowl. Spoon chorizo mixture in center. Top with tomato and cilantro for a pretty little restaurant- style presentation. (or if you prefer just mix the whole thing together! It's more than likely going to be mixed together once Big Daddy gets in....er, I mean..... never mind...) Serve with Frito Scoops or tortillo chips
Did you enjoy this post?
For more scrumptious recipes, fun projects, and exciting news, subscribe to Call Me PMc now.