Stoli Lemon-ade tart and sweet this cocktail will quickly become a favorite!
My friends and I have a saying, "Life's too short to drink bad alcohol!" To me, that includes wine, beer or mixed drinks.
That's why I'm all about Stoli® Vodka. This summer, Stoli® Vodka is promoting the Lemonade cocktail as the must-have drink of the season. Stoli® Vodka believes this so wholeheartedly that they've launched the "100 Days to Squeeze" campaign. Celebrating a fresh twist on the classic summer cocktail, the original vodka brand will highlight the cocktail's versatility and infusion of local ingredients using its renowned flavor portfolio of Stoli® Ohranj™, Stoli® Citros™, Stoli® Razberi™ and Stoli® Blueberi™. Stoli® Vodka is the original premium vodka and defines the benchmark for quality with a meticulously crafted liquid that meets the highest Alpha Spirit standard. They're considered a trail-blazer in the vodka industry, coincidently fitting into my belief of "Life's too short to drink bad alcohol!"
Stoli® Vodka created the "100 Days to Squeeze" campaign to encourage consumers to squeeze the most out of the summer season. You can do this at Stoli-branded lemonade trucks and national Stoli Lemon-ade bar night events. The trucks deemed 'limo-nades', will head out across the country to sample Stoli Lemonade cocktails select accounts, serve refreshing flavored Lemonade ice pops, and daring consumers to take part in fun summer challenges to win Stoli prizes.
Stoli® Vodka created the Stoli Lemon-ade. This is the perfect summer drink. The smooth grain taste of Stoli pairs perfectly with the tart and sweet notes of a crisp, cold lemonade and how you can make it with either Stoli Premium Vodka or one of the Stoli flavors for an added twist.
Lemonade is a refreshing at-home cocktail to make, due to its simple recipe and ability to customize the ingredients with locally sourced fruit and garnishes. Stoli has created unique value-added packs (VAPs), complete with the iconic glass mason jar and lemon squeezer, to make it easy for consumers to serve their own cocktails at summertime events. Available at off-premise locations across the nation, the VAP will also include a 750 ml bottle of Stoli Vodka. In addition to the Limon-ade trucks, the brand will host more than 300 managed bar nights across the nation in 12 cities including: Boston, Chicago, Dallas, Denver, New York, New Jersey.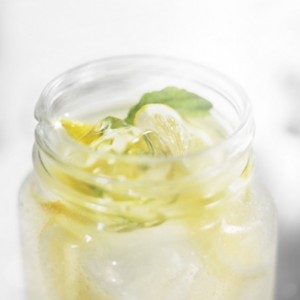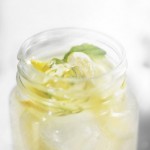 Print Recipe
Stoli Lemon-ade
Ingredients
2

parts Stolichnaya® Vodka

4

parts lemonade
Instructions
Build in an ice-filled Mason jar or highball glass and stir. Garnish with lemon wheels.