Sometimes I do random things in the kitchen. Very random. And, sometimes it turns out to be nothing short of genius…. other times, well, other times my random acts of cooking goes in File 13 before Food Critic #1 (that would be my better half) gets home. Lucky for you, I'm sharing this bazaar random act, because, even though you'll think I've lost my mind when you first hear it, please, trust me on this, 'tis pure fabulosity!

So I had some very, very strong sweet tea sitting out when I was about to make this sandwich. I don't know what made me do it, but I decided to marinate the bacon in the sweet tea. Yep! I marinated it about an hour.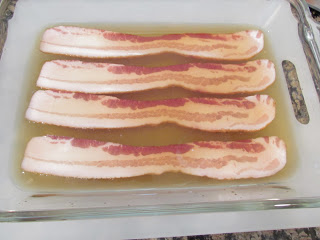 Then I baked the bacon as usual – 425 degrees about 25 minutes turning half way through. I baked some straight from the package and some that had been marinated to see if you could taste a difference. Marinated bacon is on right. (You can taste the difference. The tea added a great flavor to the bacon….not that plain bacon is bad.)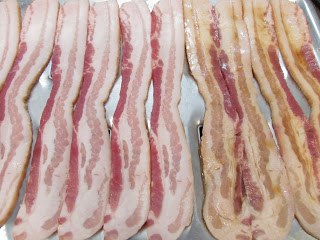 As the bacon was baking, I pounded 3 boneless, skinless chicken breast flat. Dry them with a paper towel then season.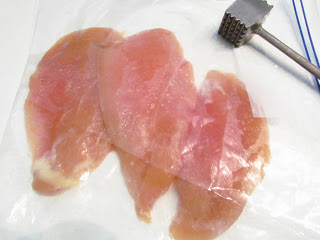 I then seasoned the chicken with salt and pepper and browned it in a non-stick pan. Cook on the first side about 4 minutes on med-high until edges are no longer pink.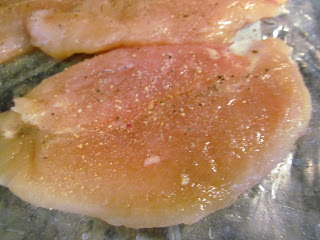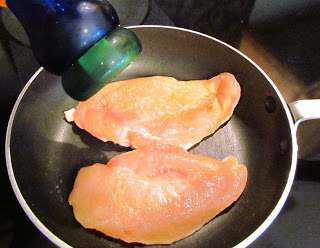 Turn breasts, cooking an additional 3 to 4 minutes on the second side.
Yum, almost there! Don't forget your bacon! Pull it out of oven and drain on paper towels.
Slice a loaf of French bread and toast with cheddar cheese slices on one side.
Slather (I love that word!) bottom of bread with Remoulade Sauce (see my recipe index)
Then layer on chicken.
Next add bacon.
Then add lettuce.
Put your sandwich together.
EAT!!!
OH My, it's scrumptious!!!
The BCC – Bacon Chicken & Cheddar Sandwich with Remoulade Sauce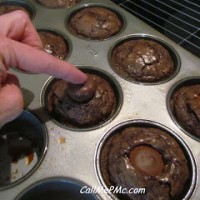 Print Recipe
The BCC - Bacon Chicken & Cheddar Sandwich
Ingredients
3 to 4

boneless

skinless skinless chicken breast (one per sandwich)

French bread or Hoagie rolls

Thick cut bacon

2 slices per sandwich

Sweet Tea

Cheddar cheese

lettuce or salad mix

Remoulade sauce
Instructions
Marinade bacon in tea for 1 hour. Remove from tea and discard tea. Cook bacon. Drain on paper towels. Flatten chicken then season with salt and pepper and pan fry until done. Split bread loaf, layer on cheese and toast. Remove from toaster and spread remoulade sauce on bread. Layer on chicken, bacon and lettuce. Slice and enjoy!