I don't always love cooking during the summer. Actually, it's not the cooking I dislike, but being inside while all the fun is happening elsewhere is what I don't enjoy. The boys are out of school and doing what boys with idle time do. They won't be young forever and I don't want to miss one single experience with them. Unfortunately, I don't have the luxury of an at-home chef and I don't like take-out for many reasons. (cost, calories, cost) Alas, I've forced to feed the crew!
I love sandwiches, especially in the summer. They're refreshing, easy, convenient and I don't have to heat an already hot house by turning on the stove or oven. Well, actually, I had to fry the egg in this recipe but that took like a nano-second!
I hope you enjoy The Country Club!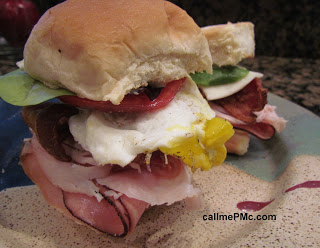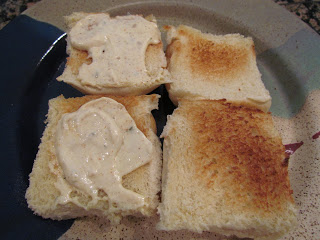 Toast bun and spread remoulade on one (or both) side.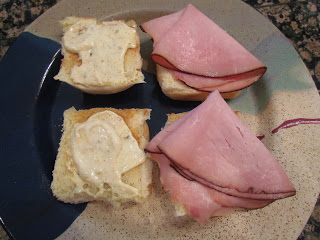 Add ham.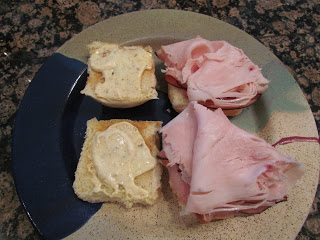 Add turkey.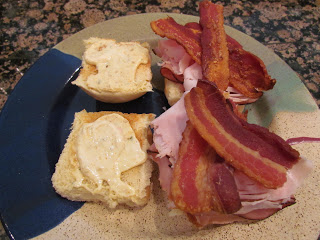 Layer on cooked bacon.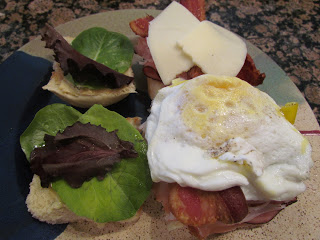 Add a fried egg, cheese and lettuce.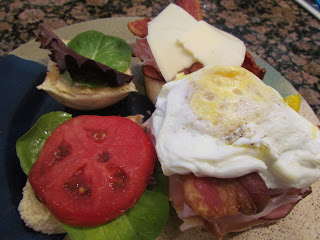 Finally a tomato, salt and pepper is added.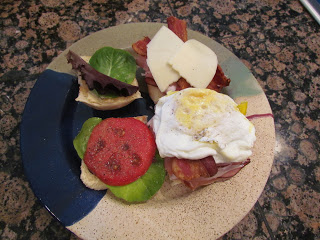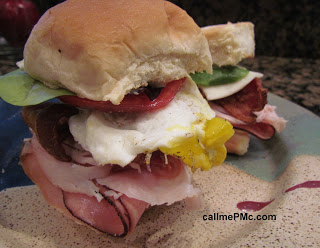 A Club with a kick. The egg makes takes it over the top!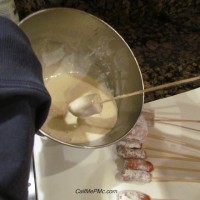 Print Recipe
The Country Club!
Ingredients
For one Club:
Slider bun or hamburger bun

1

slice

mesquite turkey breast

1

slice

west Virginia ham

1

slice

bacon

cooked and cut in half

1

slice

provolone cheese

1

fried egg

1

slice

tomato

lettuce

Easy Remoulade Sauce
Instructions
Toast bun and fry egg. Spread Remoulade sauce on toasted bun. On bottom bun layer turkey, ham, bacon, then egg, cheese, tomato and lettuce. Enjoy!!
Make a side of Parmesan Potatoes with your Country Club!