Don't miss any interesting projects or fun recipes, subscribe to Call Me PMc now.

I hope you enjoy The Grove and Tailgate Foods that I'm sharing with you.
SEC football is like a religion here in the South. I love to watch the game and I love to socialize at the tailgate. I'm fortunate to tailgate on one of the prettiest campuses in the SEC, The University of Mississippi! We love our Rebels, we love the Grove and we love to tailgate! Sharing friendships, memories, food and, yes, cocktails is what we do best.
We can never get enough of tailgating in The Grove, it should be on everyone's bucket list!
These are a few of the treats we enjoy every home game!
The Grove and Tailgate Foods!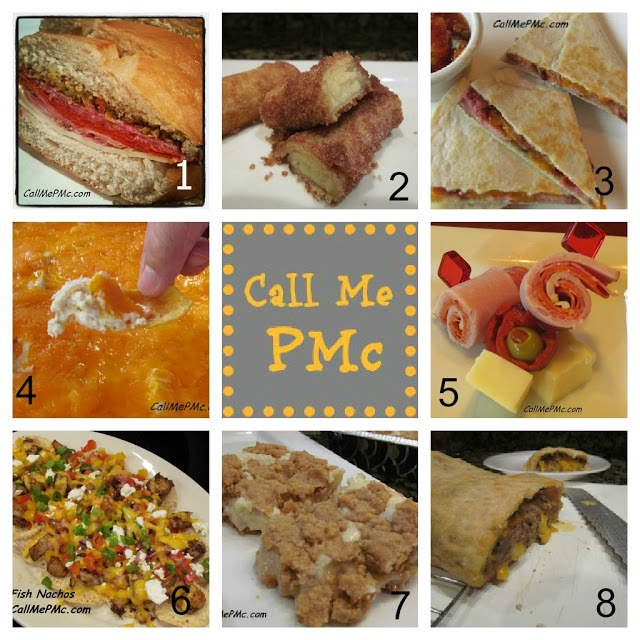 Sharing beautiful pictures from The Grove and great Tailgate food below.

1. Muffuletta

2. Cheese Blitz

3. BBQ Quesadillas

4. Chicken Dip

5. Muffuletta on a Stick

6. Fish Nachos

7. Oatmeal Cookies and Cream Bars

8. Sausage Roll
A craft for you to enjoy!
The Grove for you to enjoy!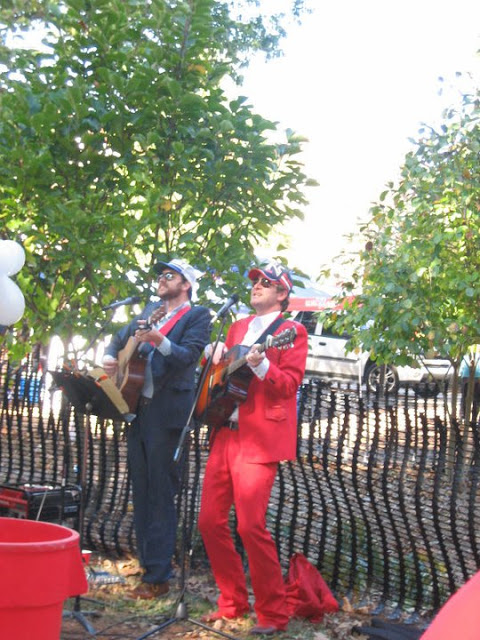 The Lexington Brothers entertain before a game.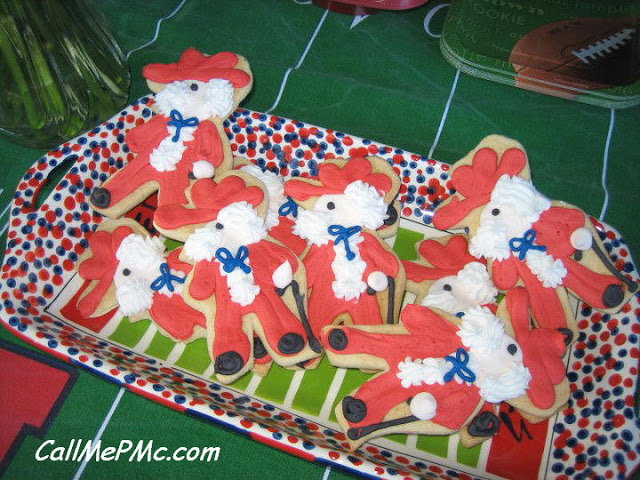 Colonel Reb cookies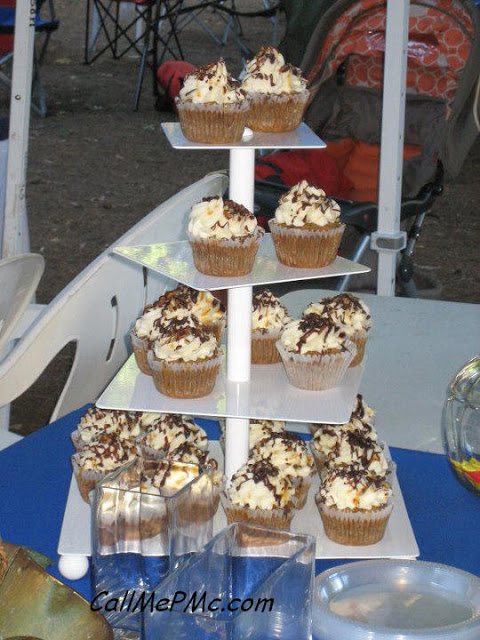 Pecan Praline cupcakes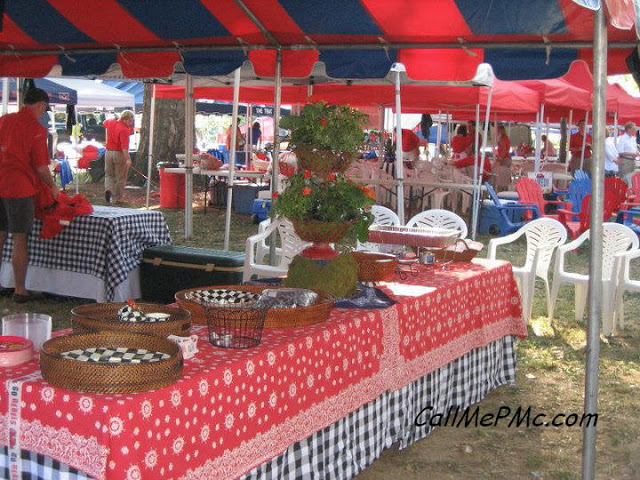 A typical tailgate set-up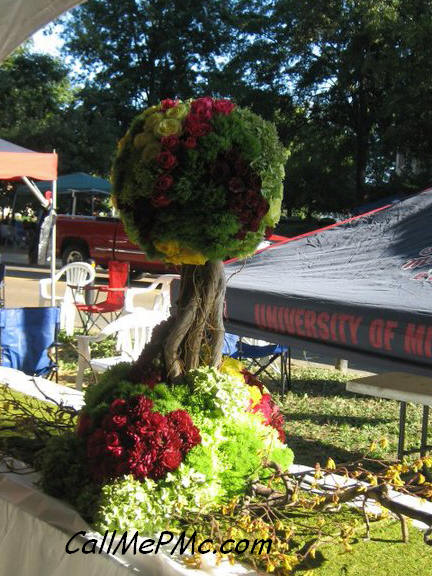 We like elaborate centerpieces!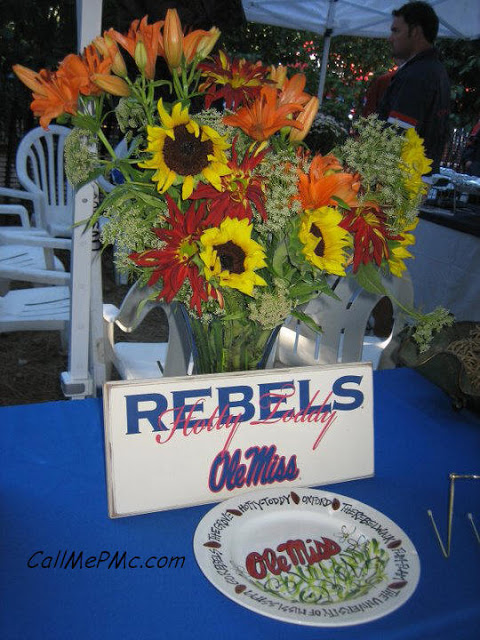 Another table centerpiece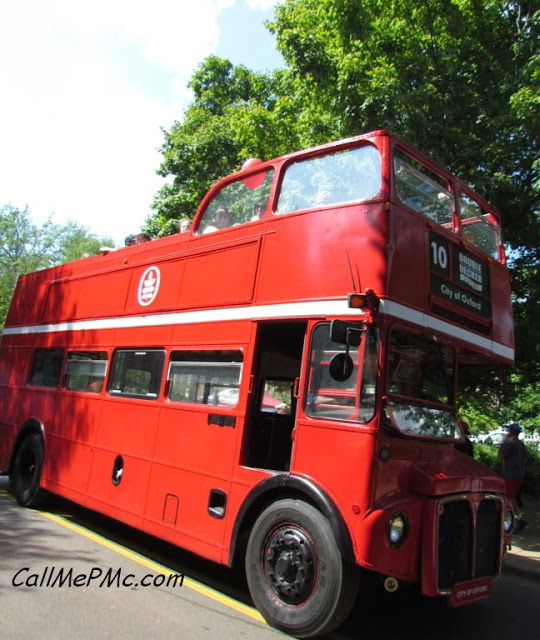 The city of Oxford has two double decker buses that run from The Grove to
The Square (downtown) on game day, transporting ladies to the popular shopping area.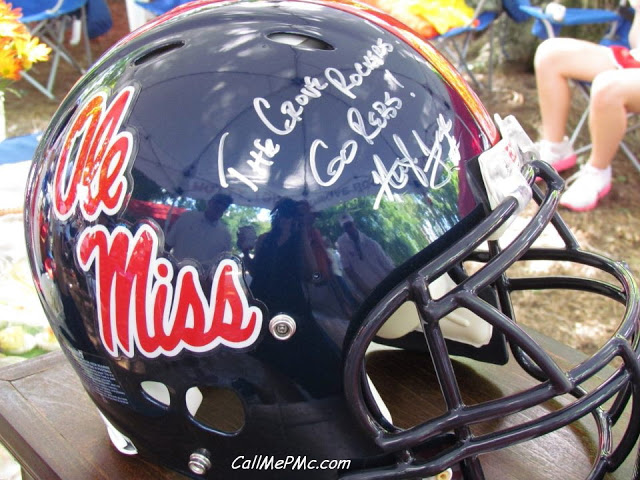 Our tailgating neighbors and good friends, The Grove Rockers, display an
helmet autographed by Coach Hugh Freeze.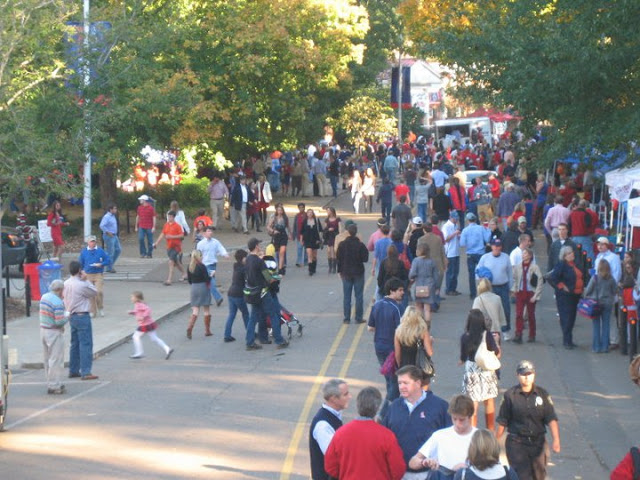 Groove Loop on game day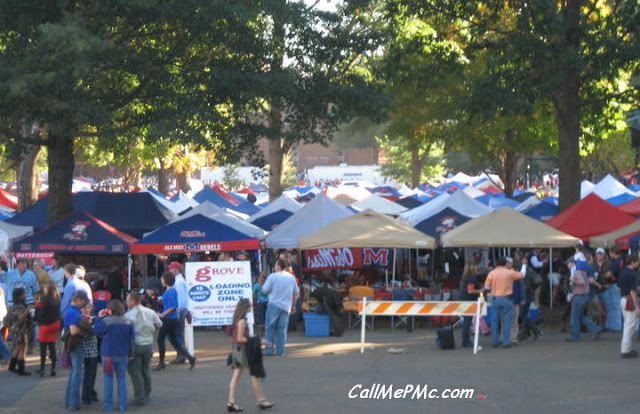 The Grove on game day, not an inch of space for another tent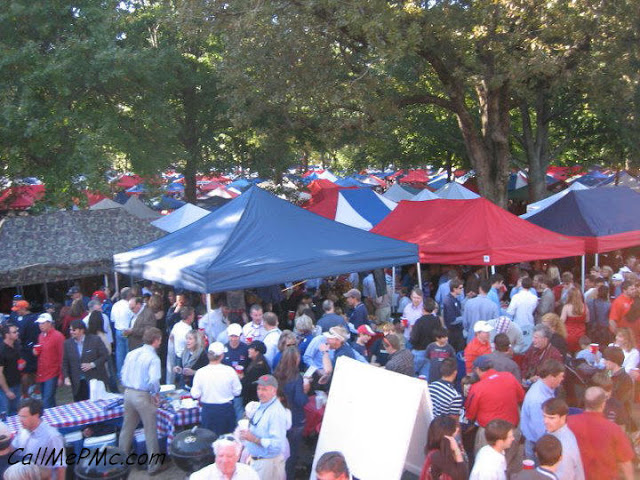 Do you understand now why Ole Miss is always in the top 5 party schools?
There is no better place to be!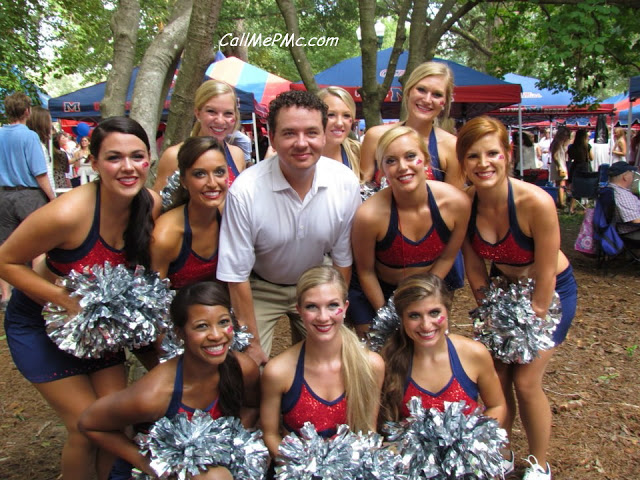 This would be my sweet husband.
Not only does he get to visit with his college buddies all day
and
drink bourbon all day
and
have good food all day
and
watch football all day,
he gets to hang out with ten of the cutest, most fit, co-eds – The Rebelettes!!
See Hotty Toddy on YouTube
here
.