Print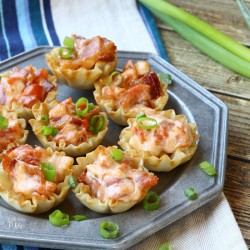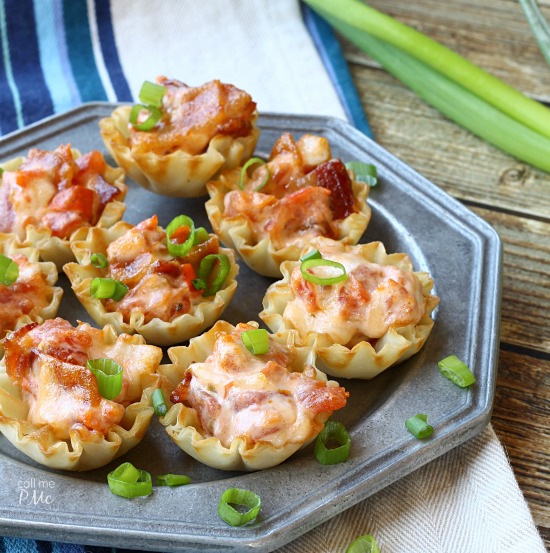 No Fuss Bacon Tomato and Cheese Cups
I used phyllo sheets and molded them in mini muffin tins in the picture above because I had phyllo that needed to be used. Fill free to use the sheets, or the pre-formed phyllo cups which are easier and faster to work with.
Place the phyllo cups on a cookie sheet or baking pan.

Preheat oven to 375 degrees.

In a large bowl, mix tomatoes (that have been drained), mayonnaise, bacon and cheese until well combined. Spoon 1 tablespoon mixture into each phyllo cup. Bake 15 to 18 minutes or until bubbly and cheese is melted. Serve hot or room temperature.
Recipe from Paula at https://www.callmepmc.com/ Recipe original from Paula at Call Me Pmc © 2012 – 2013 CallMePMc.com – All Rights Reserved