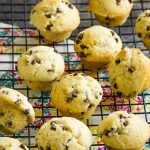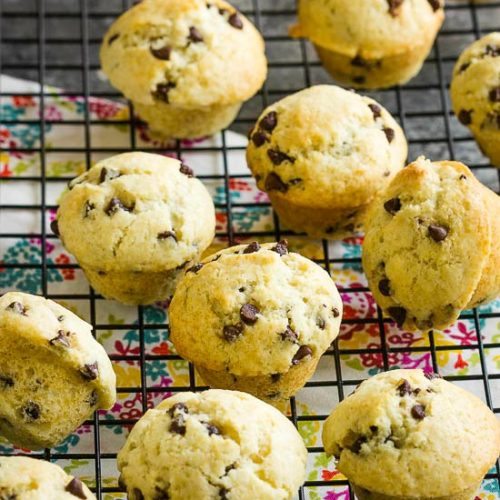 Print
Chocolate Chip Muffins
These Chocolate Chip Pumpkin Muffins are soft, fluffy and moist! They are studded with chocolate chips in every bite.
Preheat oven to 400 degrees. Grease or line with cupcake liners 12 large muffin tin or 24 mini muffin tin. In a large bowl, combine flour, 1/2 c sugar, baking powder, instant coffee, and salt. In another bowl, combine egg, milk, and oil; stir. Pour liquid ingredients into flour mixture and stir. Add chocolate chips. Using an ice cream scoop, scoop equal portions into tin. Combine white and brown sugar. and top each muffin with sugar. Bake 20 minutes for large muffins and 14 minutes for minis.

*I only had regular chocolate chips, but mini work better especially if you're using the small muffin tins.