Do you have questions about the saving recipes to your Recipe Box?
Hopefully, I've clarified any questions you have here. If not, please leave a comment and I'll get back to you.
How do I make a Call Me PMc Recipe Box?
You can now create an account and save your favorite Call Me PMc recipes and create shopping lists. If you have not created an account yet, click here to create a My Recipe Box account.
Navigate to the Call Me PMc Recipe Box login page here. Select 'register an account.' If you have already created an account simply login to your new Call Me Pmc Recipe Box.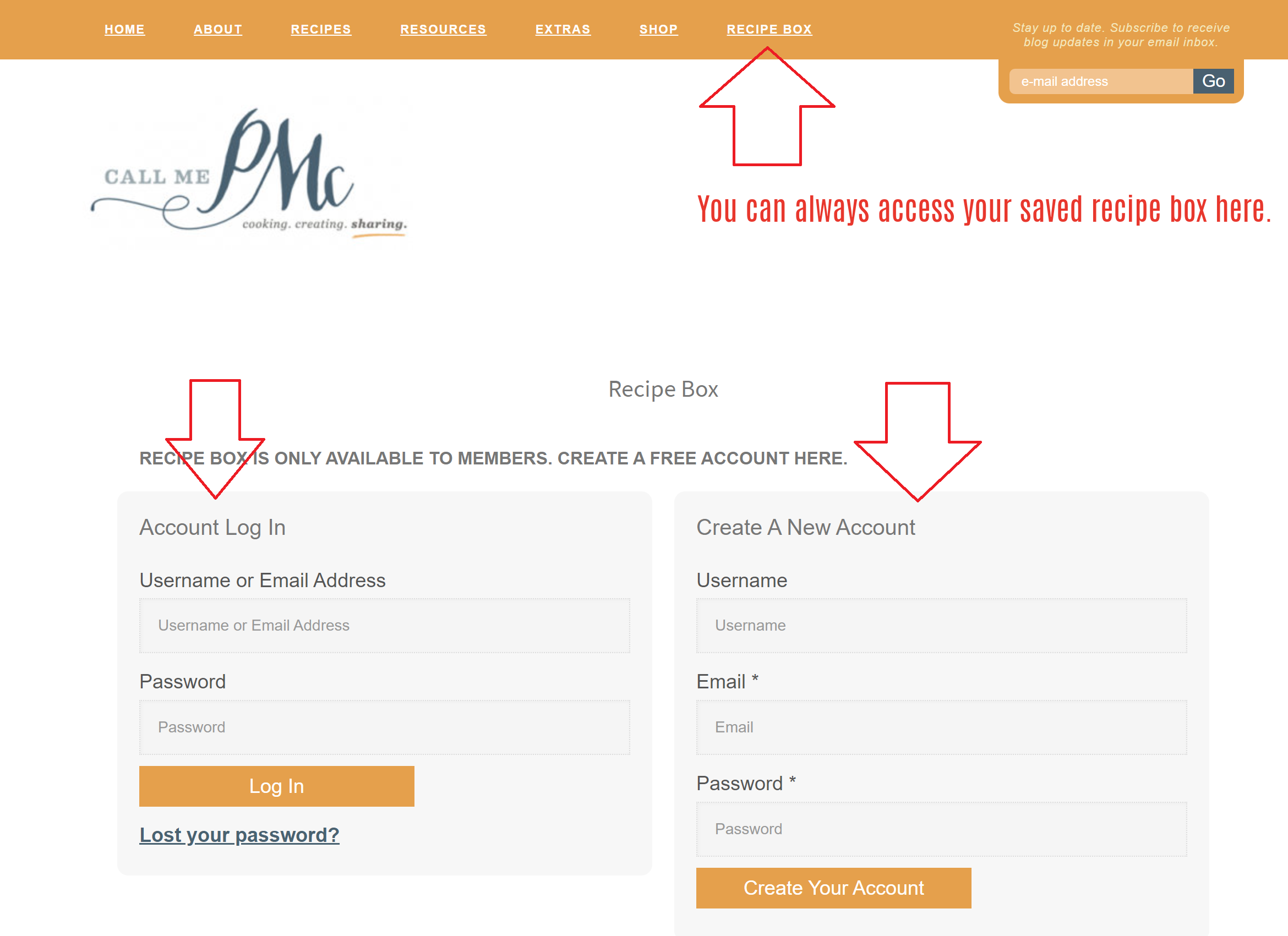 How do I activate my Call Me PMc Recipe Box?
Once you have registered a new account, your Call Me Pmc Recipe Box should automatically be activated. And, all you have to do is come back to callmepmc.com and click 'Recipe Box' at the top of my page. (see above photo)
Once you click this link, simply login to see your saved recipes.
How do I save recipes to my Recipe Box?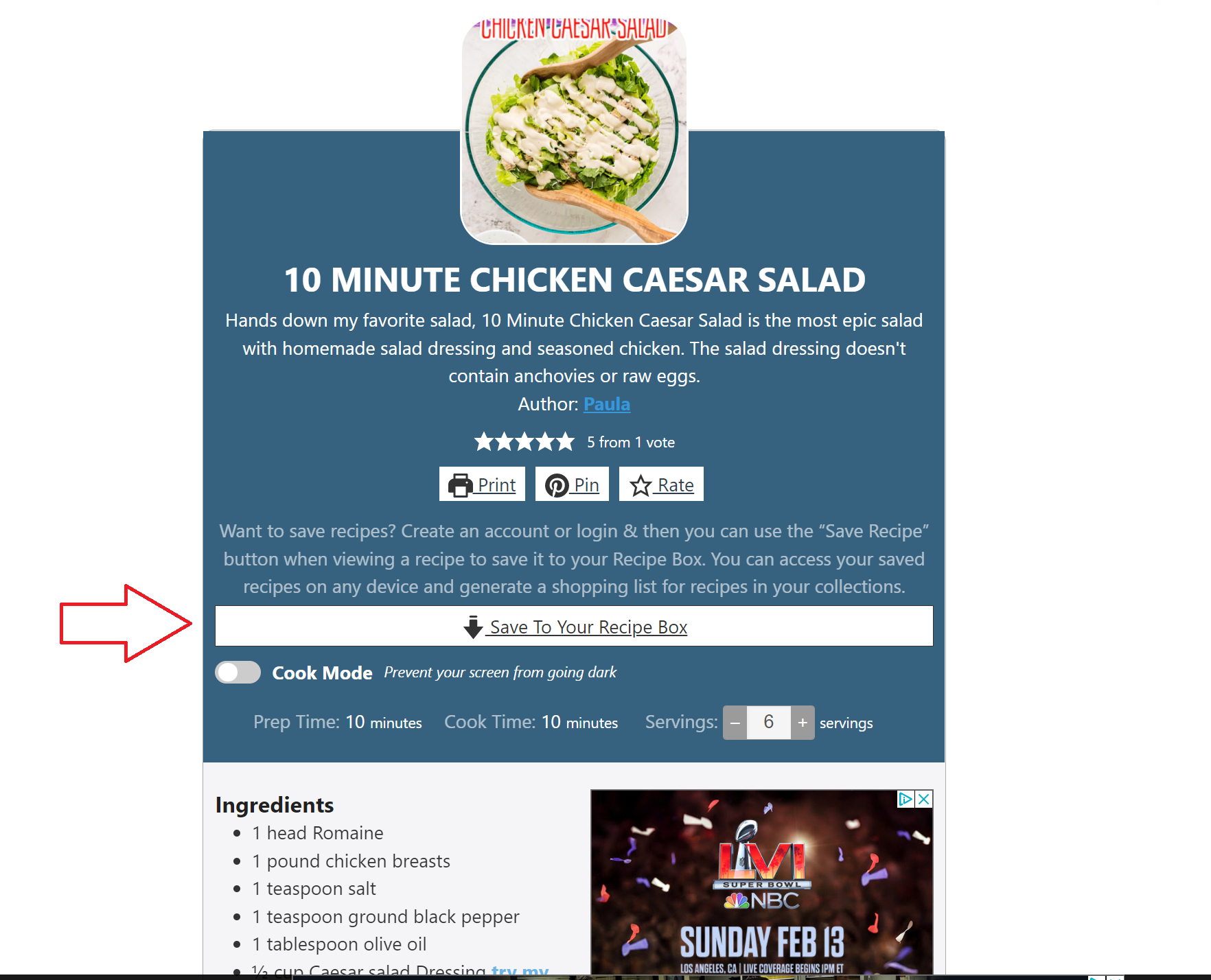 In the Recipe Card click 'Save to Your Recipe Box'. From there, you'll be prompted to create a collection or add to a current collection.
How do I sort and divide my recipes into relevant categories and add recipes to my collections?
Log in to your Recipe Box and scroll down to "Your Collections." Select "Edit Collections" located under your last recipe category.
Here, you can edit the titles of your Master List of Saves and the subcategories. Select "Add a Collection" to create a new subcategory. And click the trash can to delete categories. Once you are happy with your Collection categories, select "Stop Editing."
Then, click into any of the subcategories that you just created. On the right-hand side, you will see a list to either "Add Item," "Remove Item," Create "Columns & Groups," or to generate a "Shopping List."
If you click "Add Item," you will be able to drag and drop relevant recipes from your saves into the selected subcategory.
How do I generate a shopping list?
To generate a specific shopping list, click on the shopping cart icon and you will be able to use the plus (+) and minus (-) buttons to identify which recipes and how many servings you want to be included in your list. Simply bring down the number of servings to 0 if you don't want that recipe included in your shopping list. Then click "Generate Shopping List."
1. Click the menu, recipe, or collection that you want to print

2. Click on the shopping cart icon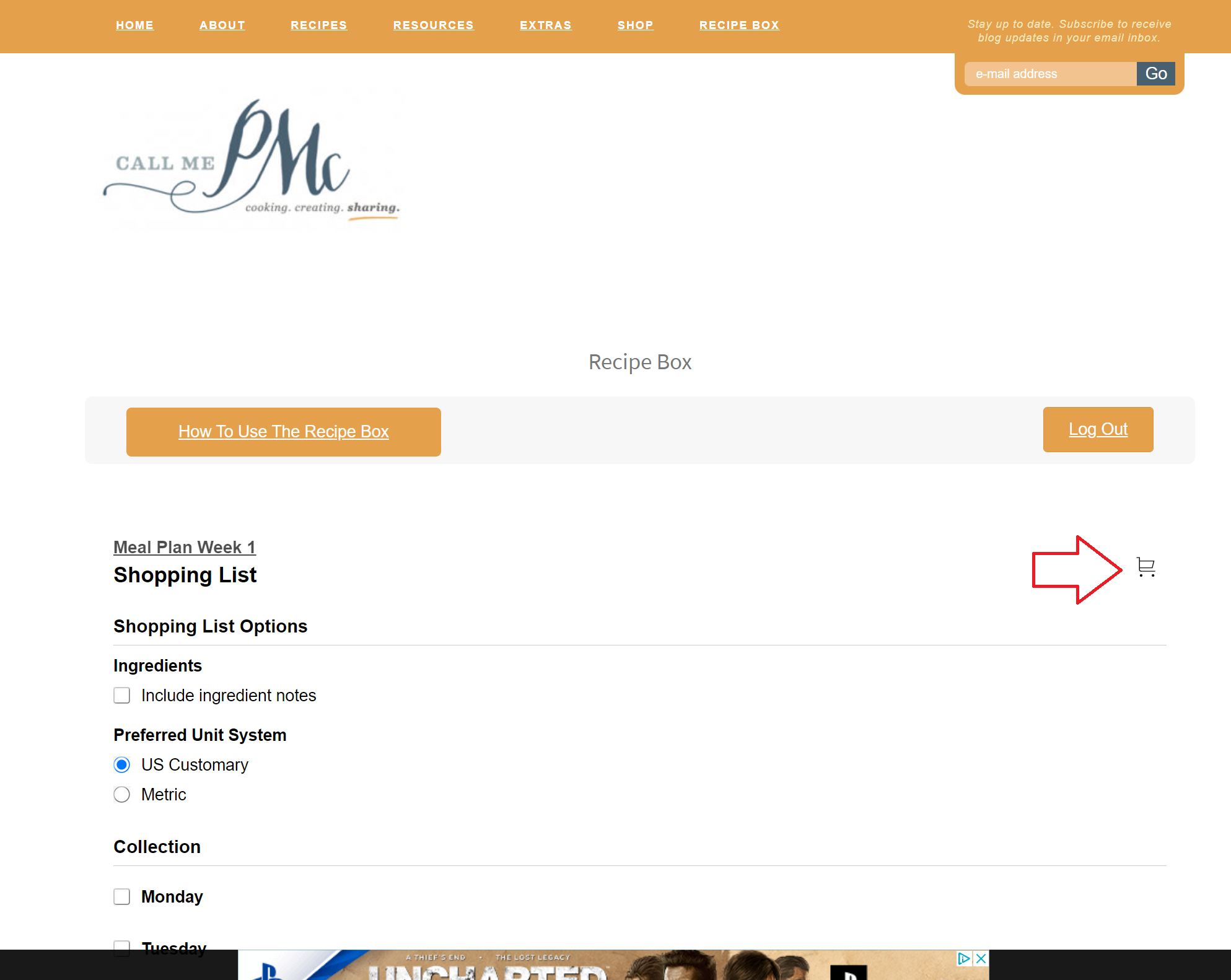 3. Click on the shopping cart icon again
Adjust the serving up or down. Bring it down to 0 (zero) and it will not be printed.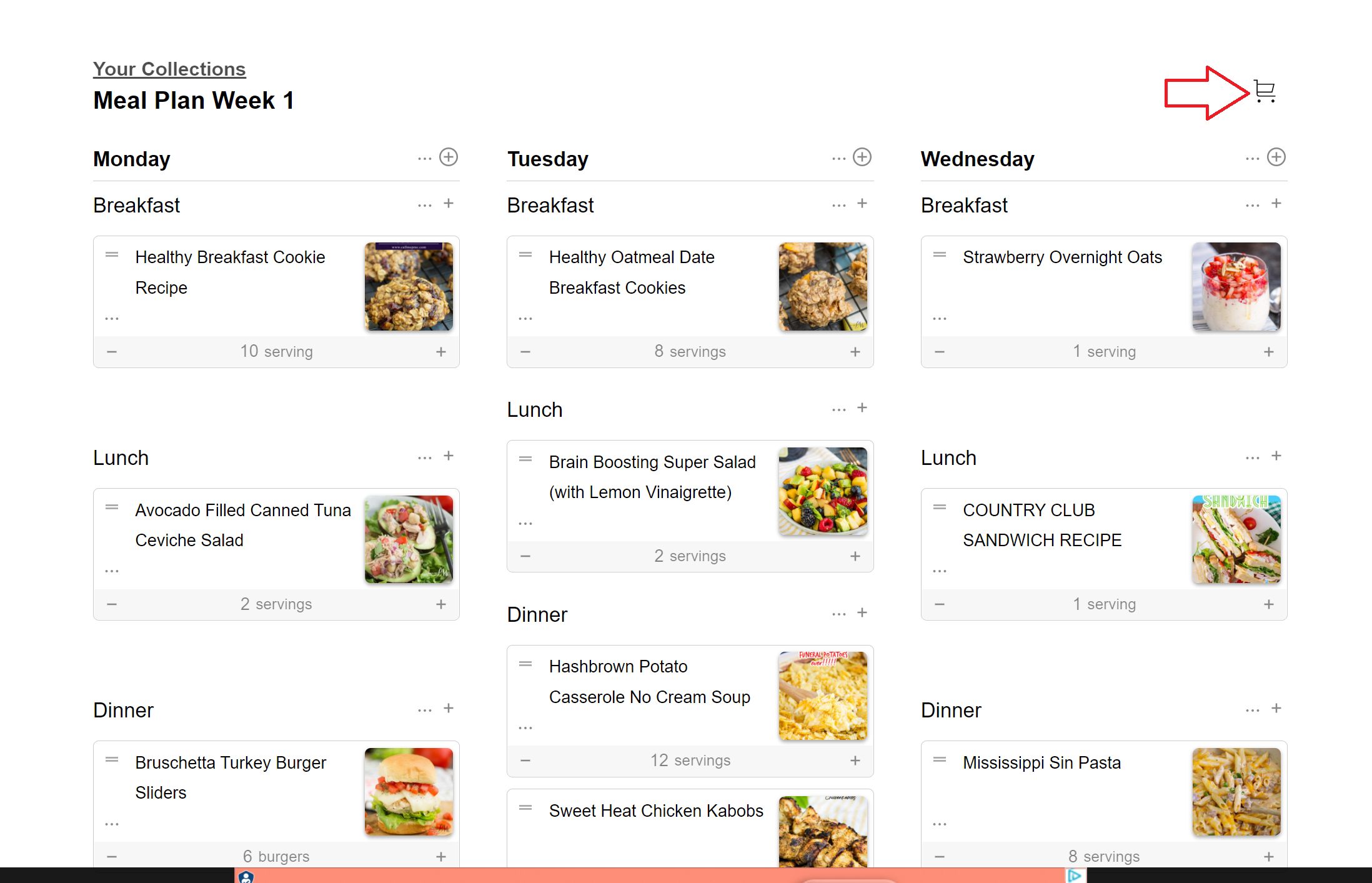 4. Your recipe list
You can save, print, edit, or copy the link then text or email it to someone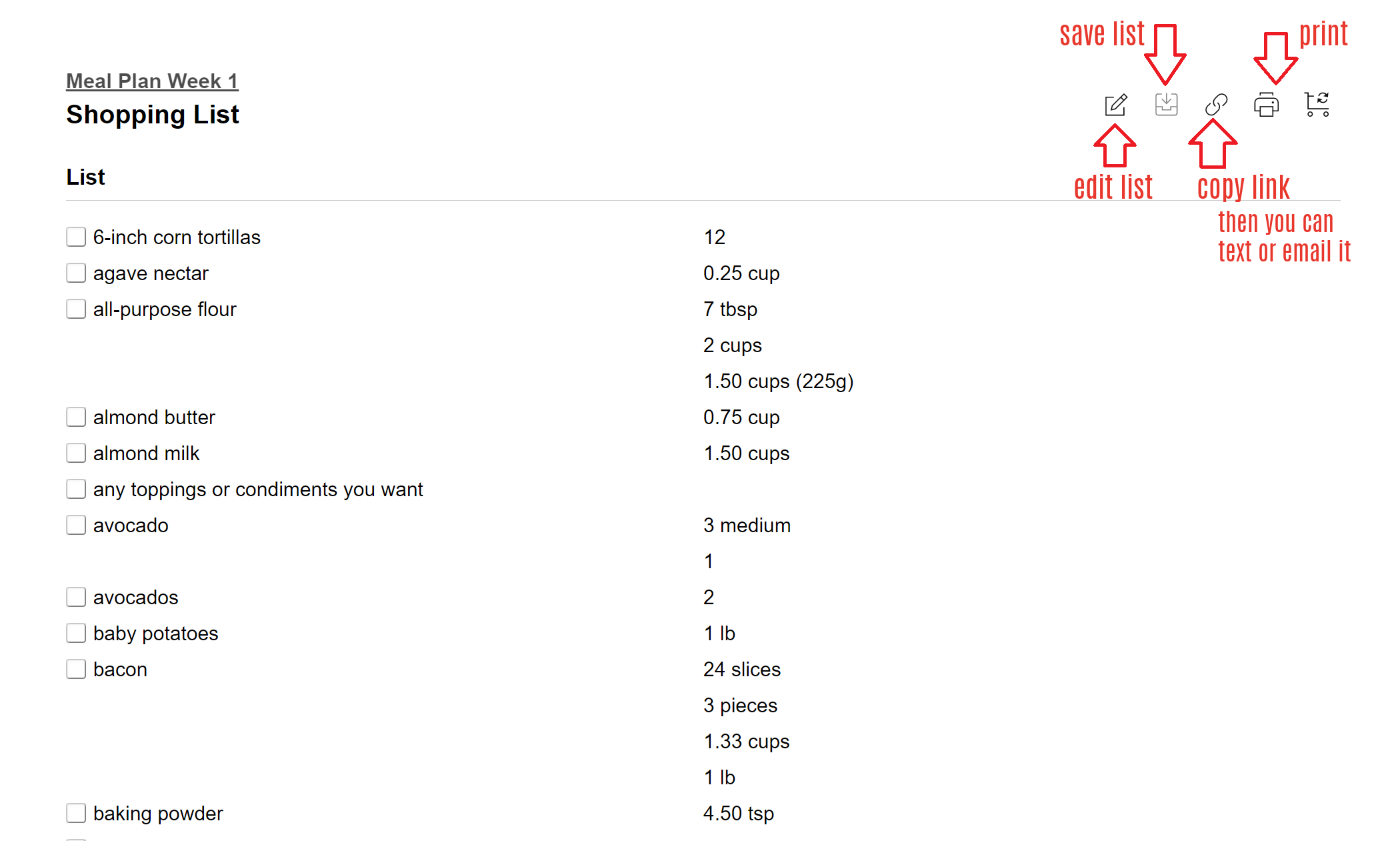 This page is a work in progress so I'll be adding to it as questions come up.