Sun-dried Tomato Burrata Pasta is a unique, flavor-packed pasta recipe with sun-dried tomatoes, spices, and burrata cheese. Ready in 30 minutes, this makes a great busy weeknight meal.
I like to serve this pasta with Green Goddess Salad or Broccoli Salad.
Pin this sun-dried Tomato Burrata Pasta recipe to save it.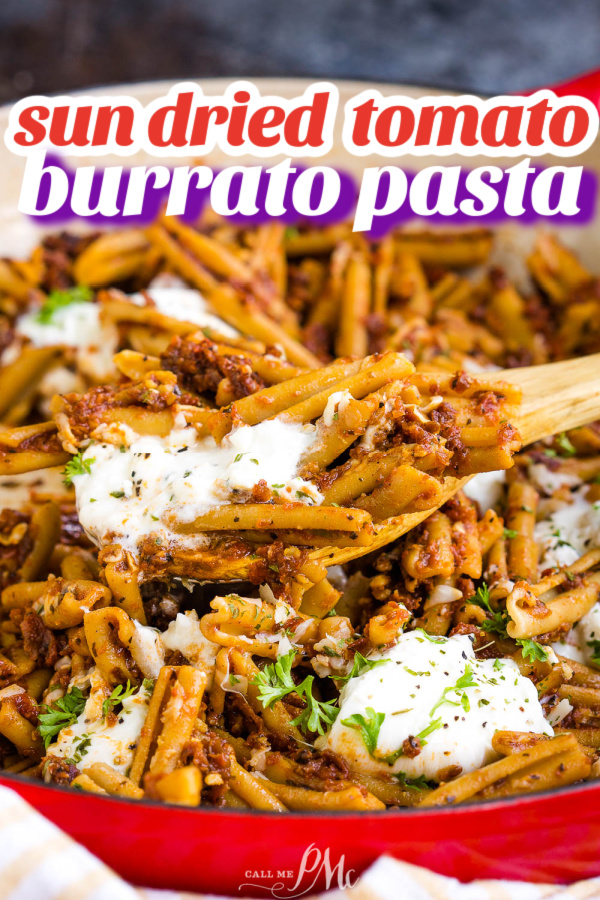 SUN-DRIED TOMATO BURRATA PASTA
Savory, creamy, delicious, and wholesome! This pasta recipe for a flavorful dinner that everyone will love! It may just be my new favorite.
I used a lot of spices, but the main hit of flavor comes from the sun-dried tomatoes. Of course, the burrata is the star of the dish with its buttery flavor and silky texture. All in all the flavors and textures come together for a winning combination. Continue Reading >