Roasted Cheesy Garlic Spaghetti Squash is combined with a few simple ingredients for a fantastic healthy side dish that goes with everything.
PIN this recipe to make later!
Uhm, why hasn't anyone told me how good spaghetti squash is? This is totally one of those vegetables like Brussels sprouts and butternut squash that I would not have liked when I was younger, but, wow, just, wow!!! Since first testing recipes with spaghetti squash, I've gone back to the store and bought them multiple times now! I find myself daydreaming of what I can stuff in them!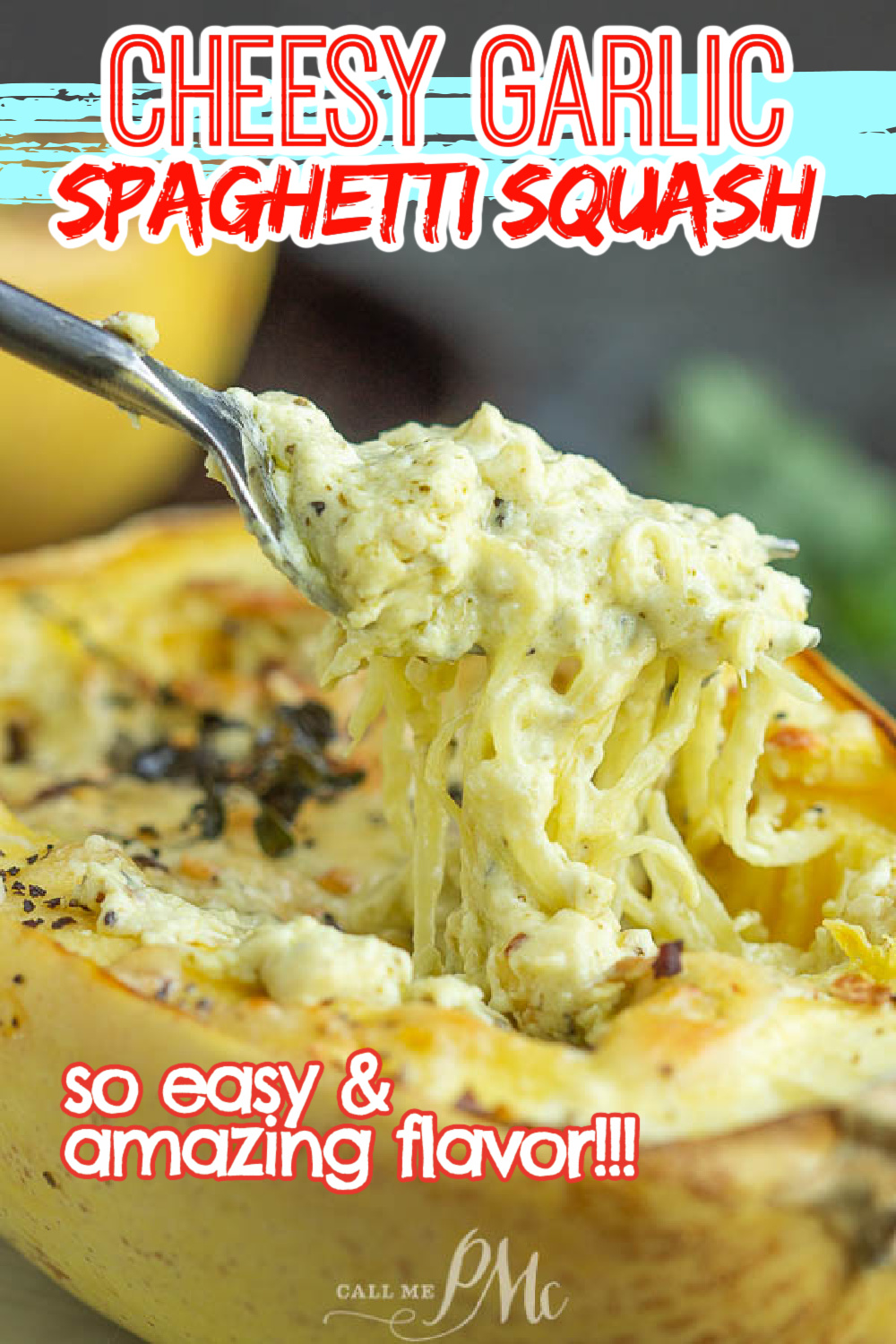 So this was my first attempt at roasting spaghetti squash. I played it safe with cheese, cream cheese, and pesto. Flavors I knew I'd love. I found that they needed a good sprinkle of salt and pepper. As well, they took longer to roast than I anticipated. But, all is well that ends well and it ended pretty dang tasty!
Here's what I did.