A delicious twist on a classic sandwich, Philly Cheese  Sausage Dog Recipe is packed with flavor and comes together in about 30 minutes! This recipe is great for weekly family meals. They'll also be a hit at your next tailgate or cookout!
We like these sandwiches with Bacon-Wrapped Sweet Potato Wedges.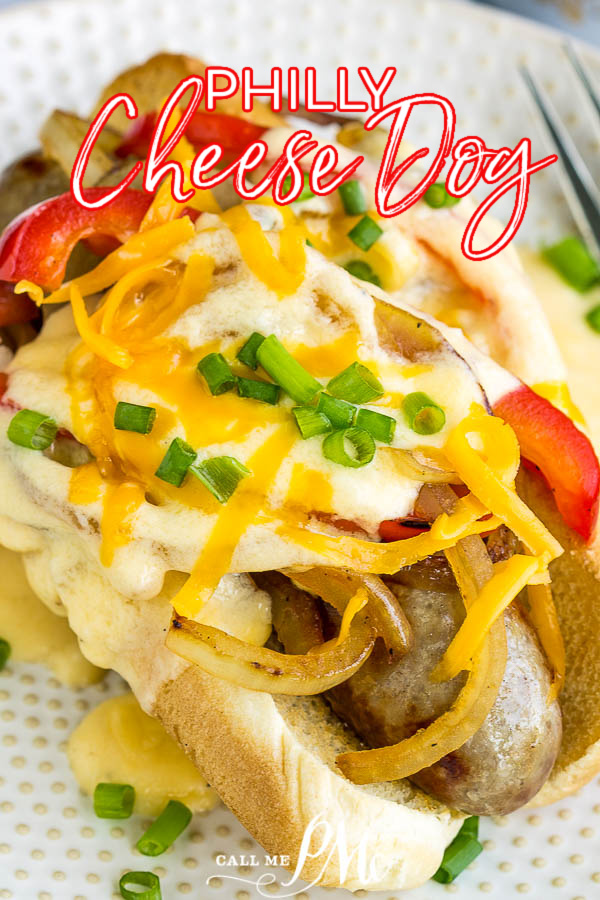 A classic Philly Cheesesteak has thinly sliced steak, melted cheese, and fried onions in a hoagie roll. I used bratwurst, red peppers, onions, cheese sauce, and hoagie rolls. Mine has all the familiar ingredients of the classic sandwich but with a bratwurst. However, you can use any sausage that you like.
We love these because they're loaded with flavor. They're also very easy to make!