Easy Buffalo Chicken Flatbread is a fun, easy pizza recipe made specifically with college dorm or small apartment residents in mind. It takes less than 10 minutes and one appliance, a toaster oven, to make!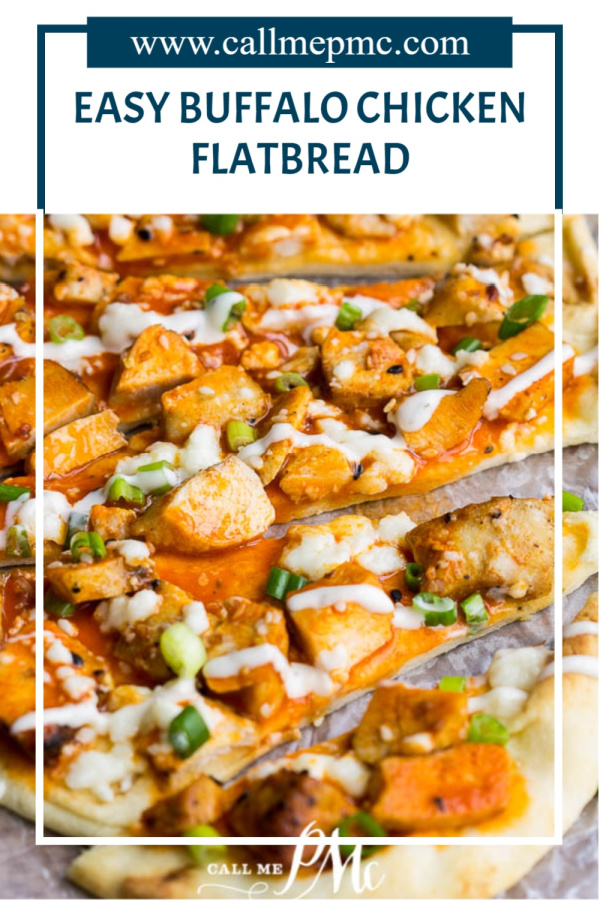 My oldest son will be going to college soon. With that in mind, I've been thinking of easy recipes that he can make in his room while he's living in the dorm. These recipes will easily carry over when he moves to an apartment. They're all simple, easy, quick, and budget-friendly.
You can find all the recipes in this category at College Student Recipes right here on CallMePMc.com.
EASY BUFFALO CHICKEN FLATBREAD
I love how quickly I can make a snack or meal using flatbread. It's perfect if you live in a small apartment or dorm. Plus, it doesn't have to be heated or you can toast in a toaster oven in just a few minutes.
It's quick, simple, and budget-friendly.