Glazed Carrots make a super simple side dish for any main dish recipe. These sweet and spicy carrots are coated in olive oil, pepper, and salt, and just enough honey to bring out the natural sweetness. They're then roasted until tender.
These carrots go with ham, chicken, or beef. They compliment other sides like mashed potatoes, mac n cheese, and shaved Brussels sprouts.
PIN this recipe for GLAZED CARROTS to make later!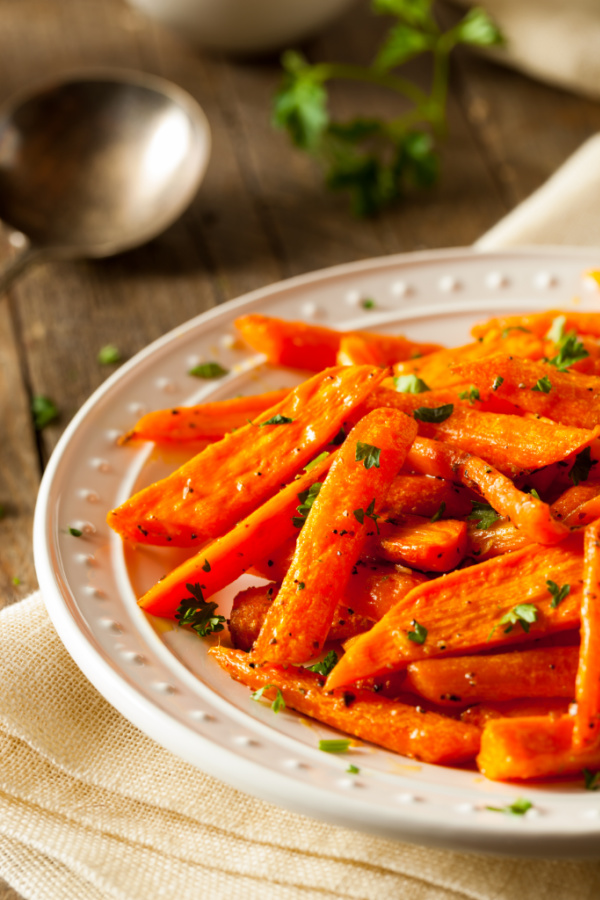 I enjoy roasting vegetables. Roasting brings out the natural sweetness in them. They also retain more nutrients when you roast versus when you boil. Plus, boiling vegetables just boil the flavor right out of them! You can read all the basics on roasting vegetables here, How to Roast Vegetables.