Nothing says Spring like Pina Colada Ambrosia Salad! With tropical flavors of pineapple and coconut, this fluffy salad will have you daydreaming of a sunny, sandy beach and fruity drinks with umbrellas!
This recipe makes an easy side dish or light dessert.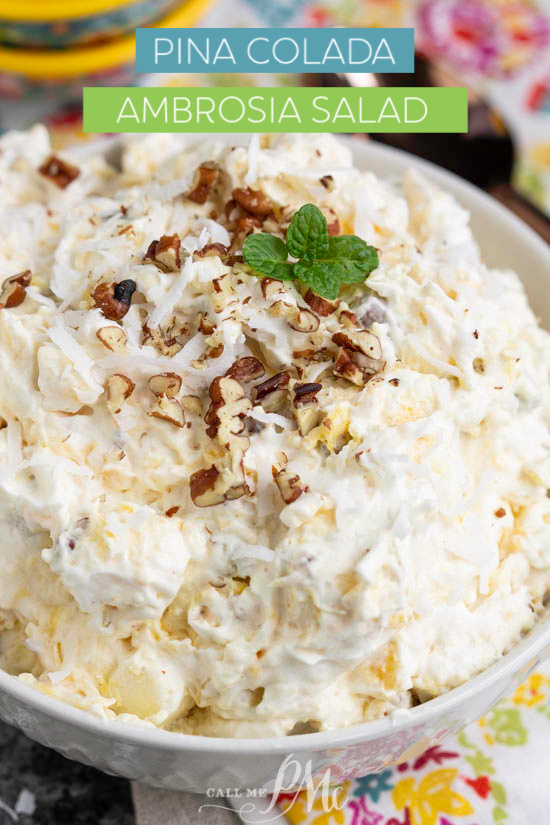 I took the always-popular Ambrosia Salad and made it tropical. It's quickly become a favorite. Kids and adults like it and it's simple to make. Literally, it takes about 5 minutes to mix together.
This is a great alternative side dish for Mother's Day, Easter, brunch, and Spring cookouts. Continue Reading >