Easy Block Cream Cheese Appetizer Spreads that make a tasty last-minute appetizer with just a few ingredients.
I adore quick party appetizers that are easy to put together but tastes like a million bucks!
You can take an ordinary block of cream cheese, add one or two simple ingredients and crackers and you have an appetizer in minutes. Add either sweet or savory toppings with appropriate crackers or cookies and take the stress out of entertaining or that potluck party.
Easy Block Cream Cheese Appetizer Spreads – Savory
French Quarter Pecan Cheese Spread Recipe is a unique mix of sweet and savory pecan praline sauce served over cream cheese.
You can simply pour the Pecan Praline Sauce over the block of cream cheese or spread the cream cheese thinly into a pretty serving tray.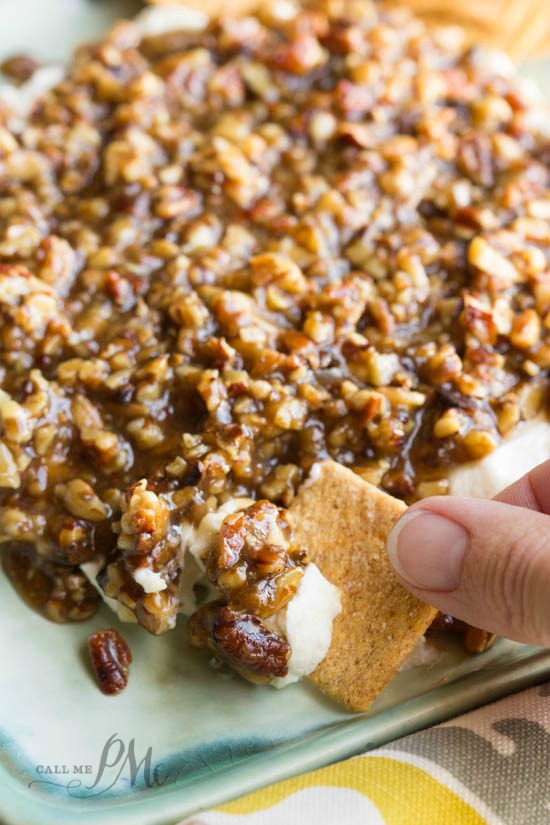 Also, try a good prepared Pesto over cream cheese and serve with a savory cracker like Triscuits or reduced fat Triscuits.
Horsey Cranberry Sauce is another delicious and beautiful cream cheese appetizer. Continue Reading >