Strawberry Feta Salad with Creamy Poppy Seed Dressing this must-have summer salad is always a crowd-pleaser. It is sweet, crunchy and so refreshing!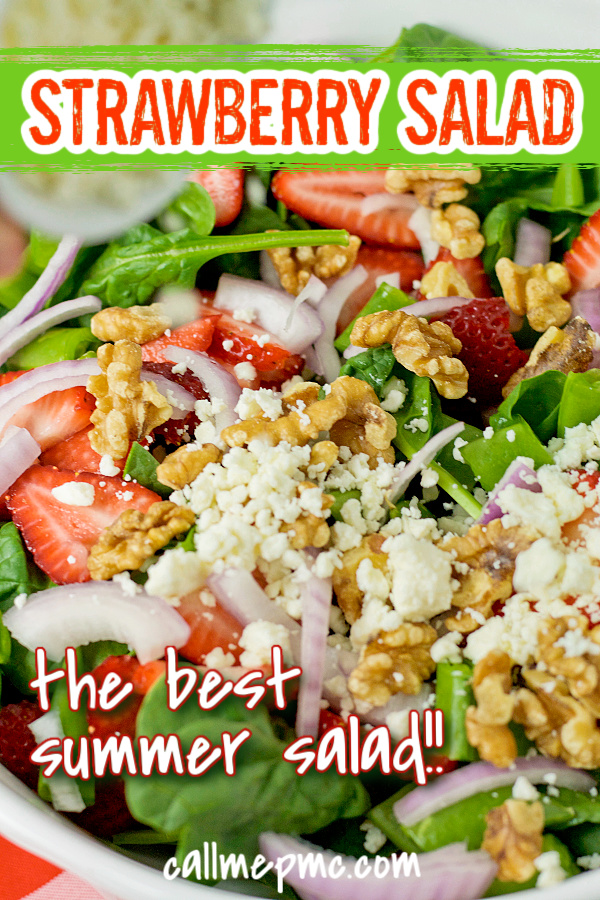 STRAWBERRY FETA SALAD WITH CREAMY POPPY SEED DRESSING
An abundance of fresh strawberries is making for incredibly strawberry recipes this summer. I've made Strawberry Cake, Strawberry Bruschetta, and Avocados Stuffed with Strawberry Salsa.
Now, I'm giving you a salad that everyone's raving about! Fresh strawberries, sugar snap peas, walnut, red onion, and feta crumbles all tossed with a spinach salad then drizzled with the creamiest, dreamiest poppyseed dressing. Perfection!
This strawberry salad is super simple to make. I recommend mixing the creamy salad dressing together and refrigerating it a few hours in advance. This way it's thick, cold, and the flavors have gotten to know each other.