Chori Pollo (Chorizo Chicken) is my restaurant remake of my son's favorite Mexican entree. It is an easy family meal that's filled with fun and flavor.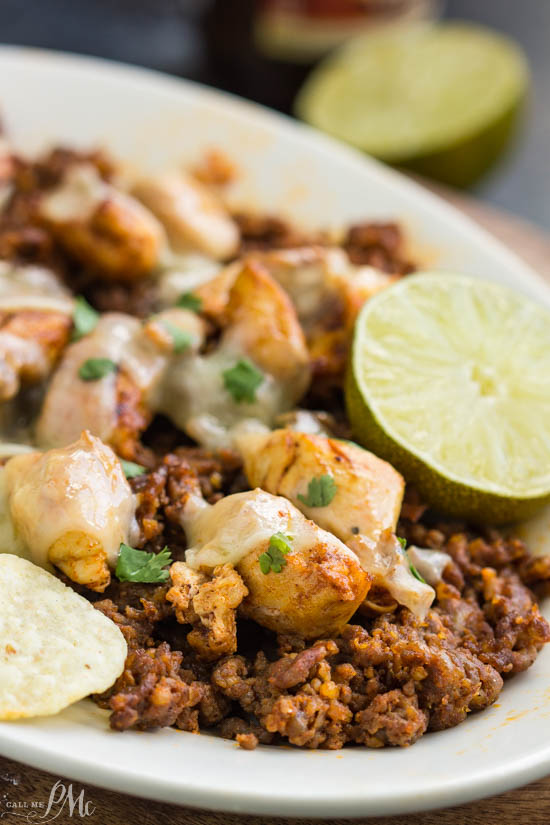 Chori Pollo is spicy chorizo sausage, chicken, spices, and cheese recipe. It's a very easy, unassuming recipe that's incredibly flavorful. Additionally, it's tasty in tacos, nachos & breakfast burritos. Furthermore, you can eat it in soft or hard taco shells, with chips, over rice or greens.
Especially important, a squeeze of lime and a sprinkle of chopped cilantro always makes Chori Pollo better so I highly recommend those two ingredients.
As well, it's keto friendly and low carb if you forego the taco shells or chips.