This appetizer really packs a punch. Captain Rodney's Boucan Chicken Dip is creamy, spicy, and sweet. It is pure comfort food and is ridiculously easy to make. You simply mix and bake until nice and bubbly.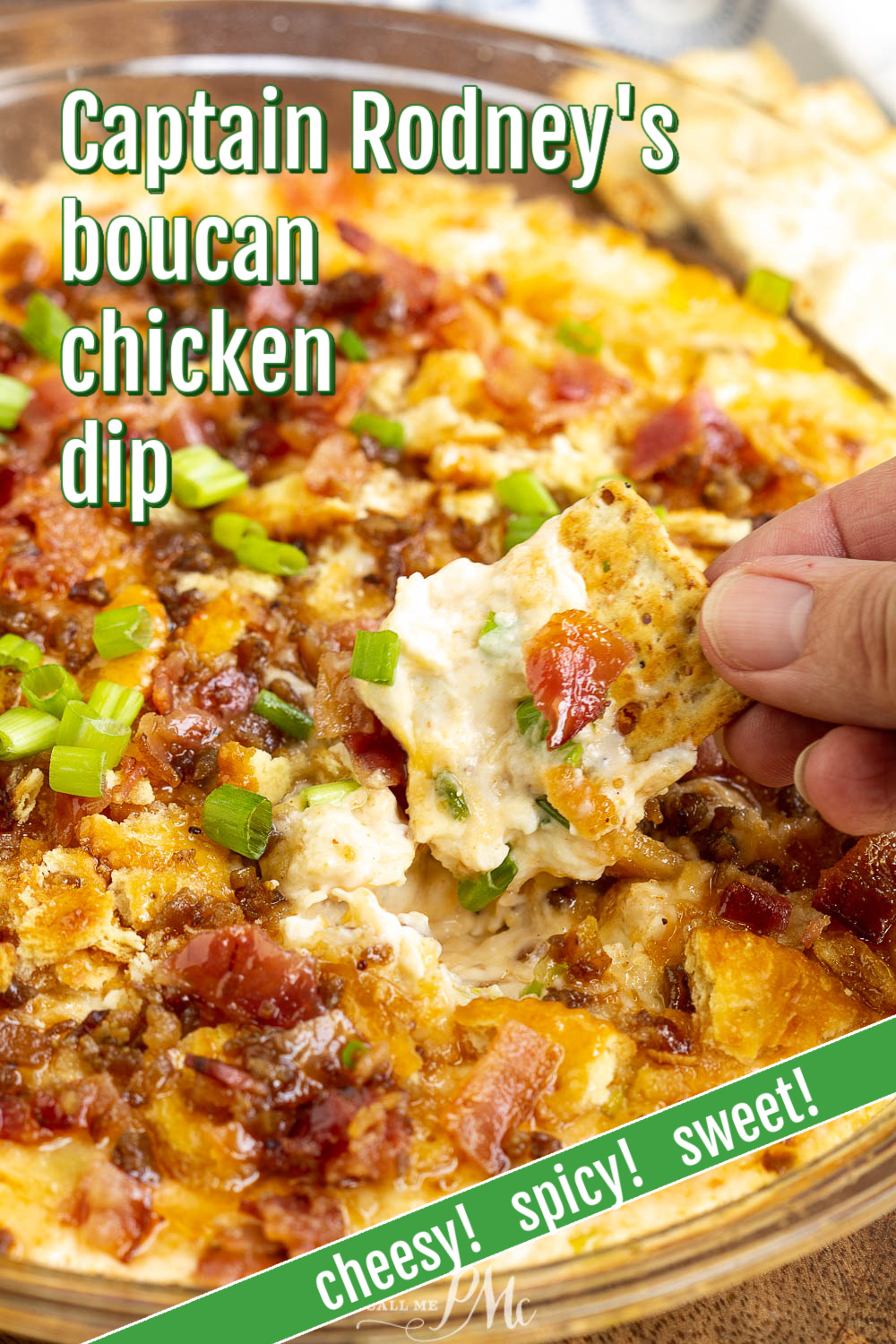 CAPTAIN RODNEY'S BOUCAN CHICKEN DIP
If you've ever had the original Captain Rodney's Dip, you know how utterly fantastic it is. I read that it's the #1 dip for tailgating but I have no way to know if that's accurate. I just know it good and every time I've ever made it friends rave about it. (Here's the link that that recipe.)
I wanted to experiment and make more recipes using this glaze. (This isn't sponsored by them. I just really, really like it.) By the way, sometimes you'll find it as Captain Rodney's Boucan Glaze and sometimes it's labeled Captain Rodney's Sweet & Spicy Glaze. I was told it's the same and those labeled 'sweet & spicy' is rebranding.