These easy Campfire Potato Foil Packs are flavorful, loaded potatoes cooked inside foil packs, then topped with melty cheese and bacon. This quick, delicious, and nourishing side dish recipe is great while camping or in the oven for any occasion! No pans to wash afterward makes the cook happy too!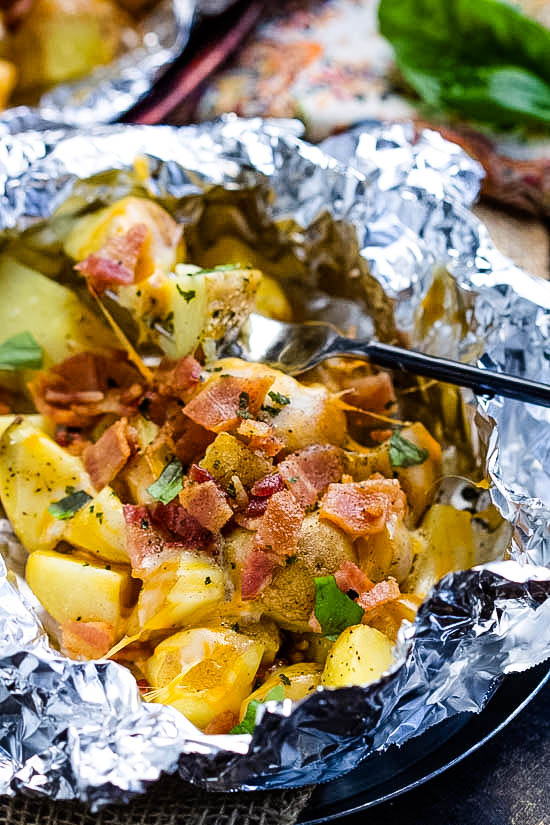 I've had great success with my foil pack dinners and campout recipes. However, it's not because I campout. My 'campout' recipes typically happen on the grill or in the oven.
My boys have used them when camping with the Boy Scouts and Lincoln even put together a Boy Scout Campout Cookbook for his troop to use. That cookbook is also available to you and there's no cost. Simply click the link above and you can print the entire cookbook or just the pages you want.
Similar recipes