Sticky Bourbon Chicken Skewers is the perfect combination of sweet, tangy, and spicy. Soaking chicken pieces in a tasty, flavorful marinade and grilling them to perfection over high heat will give you a delicious dish that your whole family will love.
This easy grilled kabob recipe is delicious served with Famous Potato Salad, Glazed carrots, or Thai Peanut Noodles.
I'll show you how to create the perfect grilled sticky chicken skewers with this fool-proof recipe, plus important tips and tricks to achieving restaurant-quality results. If you're ready to bring the heat, let's get grilling!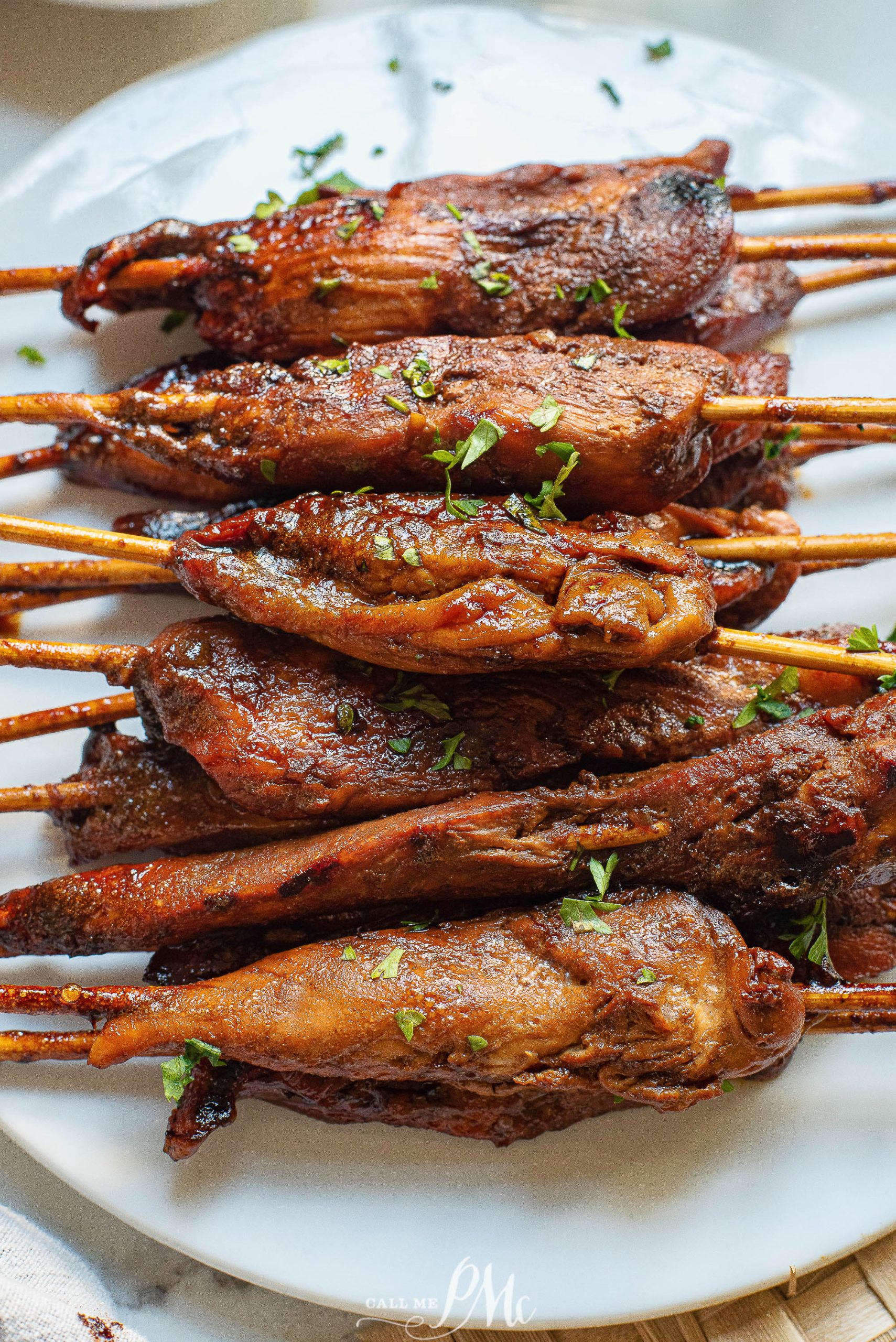 Sticky Bourbon Chicken Skewers
With just a handful of ingredients, you can whip up this tasty, seasoned dish in no time. Perfect for summer cookouts, these sticky bourbon chicken skewers are bound to be the star of the show at your next gathering. Not only do they have an incredible flavor, but they are also a hit with both adults and kids alike.
Continue Reading >