German Chocolate Cheesecake has a rich chocolate crust, decadent chocolate cheesecake, and is topped with a pecan coconut frosting. It's rich, moist, and so yummy.
The traditionally popular cake recipe is turned into a luscious cheesecake and I love the cheesecake version more!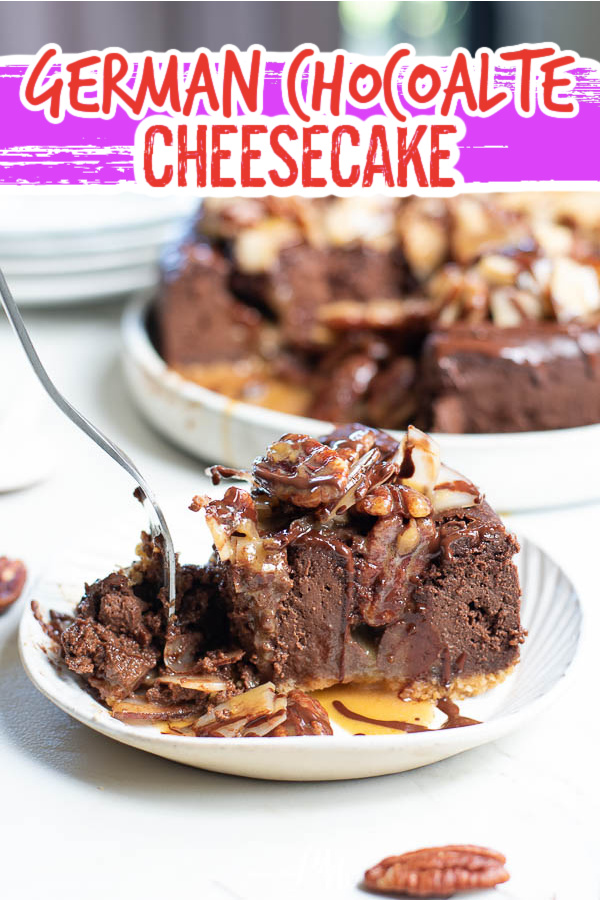 GERMAN CHOCOLATE CHEESECAKE
This is an intoxicating combination of chocolate, cream cheese, crispy graham crackers, coconut, and pecans. I'm confident that this is the best chocolate cheesecake you'll ever have.