Quinoa Mac and Cheese Recipe, it's lightened up, protein-packed, and kids love it! This is a healthy and delicious alternative to the classic comfort food and kids love it!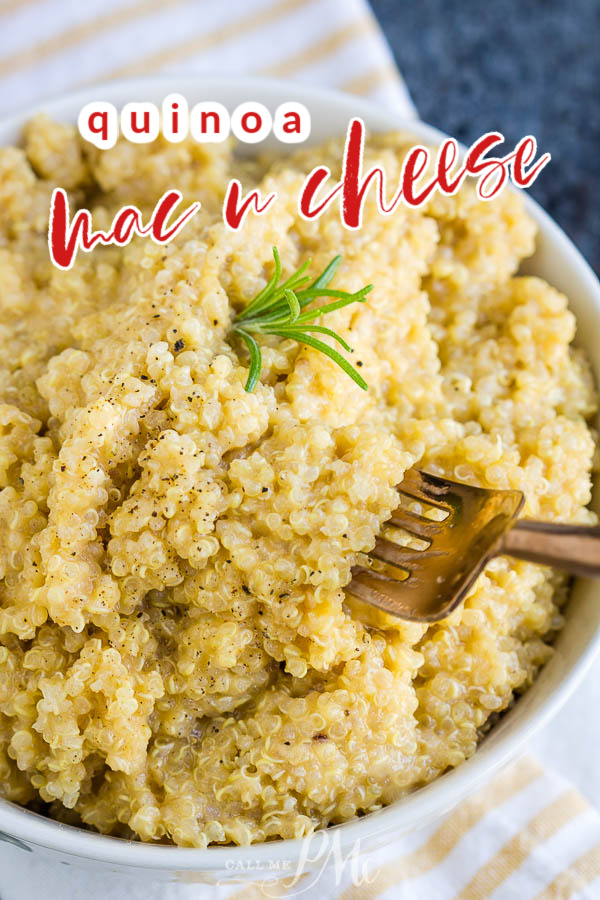 When I first began hearing about quinoa, pronounced keen-wah, I became very interested because of it's nutritional value. It's commonly referred to as a grain but is actually a relative of leafy green vegetables like spinach and Swiss chard.
Here's the kicker, it has all 9 amino acids, most vegetables/grains do not have all nine. Without going into a total dissertation on nutrition, plant-based foods are not complete proteins. Having all nine amino acids is highly important to vegetarians and vegans concerned about adequate protein intake.
Additionally, quinoa is rich in lysine (essential for tissue growth and repair), and magnesium (good for people with migraines), folate, and phosphorus, and riboflavin. It's also high in fiber. It's easy to see why it's commonly referred to as the World's Healthiest Food.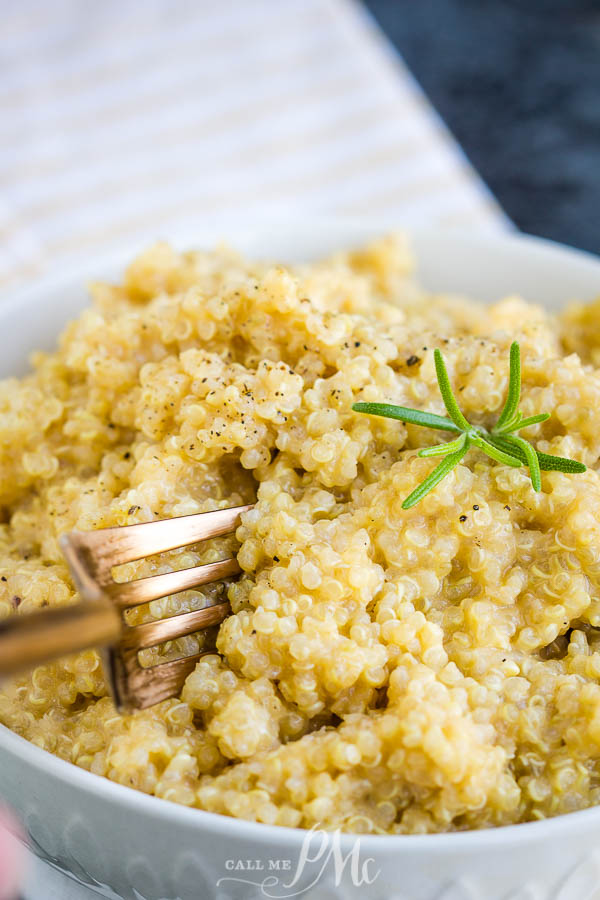 Before trying quinoa, I was highly skeptical. We all know that most foods that are super good for us taste terrible! To my surprise, it's actually very good! It's fluffy, nutty, and slightly crunchy, like undercooked pasta or grits, but in a good way. Like pasta, it takes on the flavor of whatever you put with it. Continue Reading >