There could not be a more simple recipe than Strawberry Block Cream Cheese Spread. With just two ingredients this recipe comes together in minutes. It's great for the holidays and always a crowd-pleaser!
For more scrumptious recipes, fun projects, and exciting news subscribe to Call Me PMc
Facebook, Instagram, Pinterest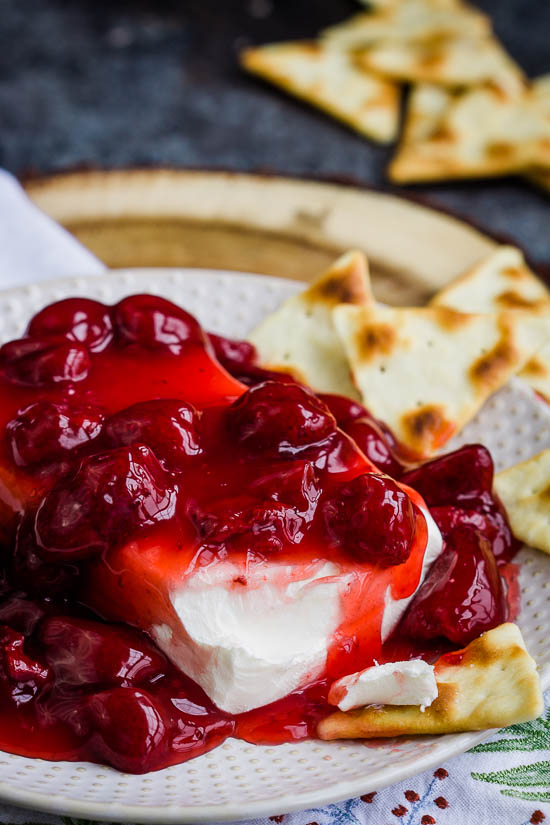 If you find yourself in a pinch for an appetizer, my Strawberry Block Cream Cheese Spread will save the day! It takes just 5 minutes, or less, to put together. Serve it on a beautiful tray, and a sturdy cracker, and you're ready!
If you've ever had a No Bake Cherry (or Strawberry) Cheesecake this is similar in taste but much easier to make.