Fish Nachos are quick, easy, great for a crowd, and packed with awesome flavors! Plus, this recipe is fun and easy to make. Tortilla chips are topped with fish, onions, peppers, and cheese and baked until hot.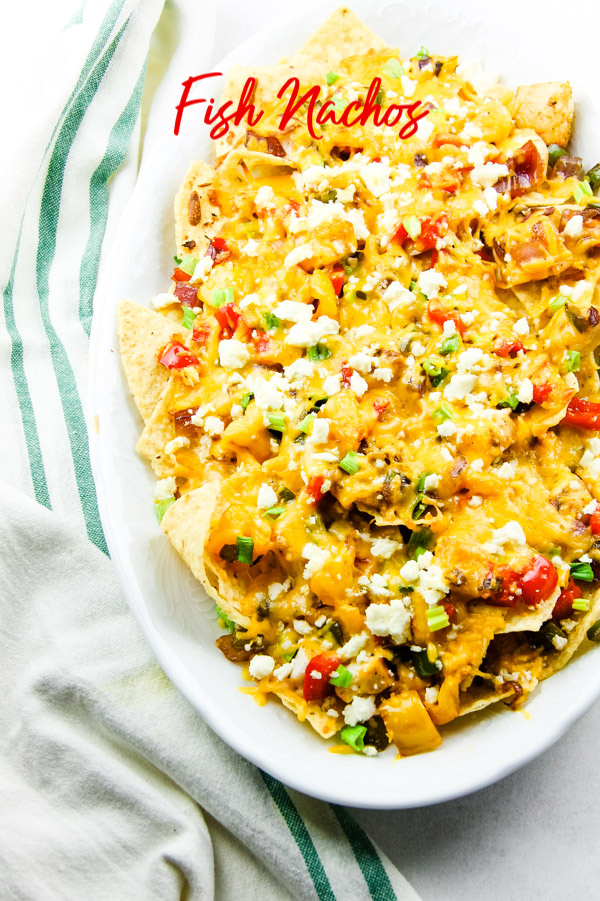 Inspired by my love of fish tacos, Fish Nachos are just as good and maybe even easier to make. They're fun to eat too!
You know that unspoken rule when eating nachos that you stay on your side of the platter? Well, I'm the person that'll reach all the way over to the opposite side of the dish to get that one chip that's full of all the toppings! 😏 There are no boundaries in my nacho-chip-eating rulebook!
There's also no boundaries when it comes to toppings. If you like lettuce, sour cream, tomatoes, cilantro, salsa, etc go ahead and add it. That's another beautiful thing about nachos, they can easily be made to accommodate any taste preference.