Raspberry Peach Bourbon Smash, the sweet flavors of fruit contrast nicely with the smoky oak flavor of the bourbon in this refreshing cocktail recipe.
First, let's debunk the myth that bourbon is for cold-weather drinking. Bourbon with bright fruit flavors will become an all-year favorite.
For more scrumptious recipes, fun projects, and exciting news subscribe to Call Me PMc
Facebook, Instagram, Pinterest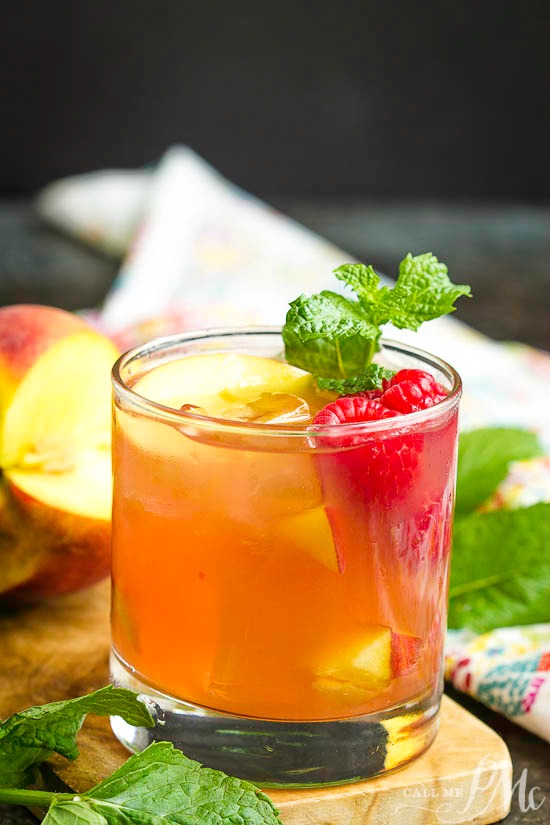 Craft cocktails are all the rage now. Craft cocktails are cocktails where every element is handmade or tailored specifically to the drink. From house-made syrups, small-batch bitters, to custom ice cubes and glassware every single person has the skill to elevate a simple cocktail to a well-composed signature drink.
As well, I'm a firm believer that any party and dinner can be elevated simply with a fun, festive, and tasty cocktail.