Egg in a Hole Grilled Cheese is a simple breakfast sandwich recipe that takes minutes to cook, tastes amazing, and guarantees you'll have a great day!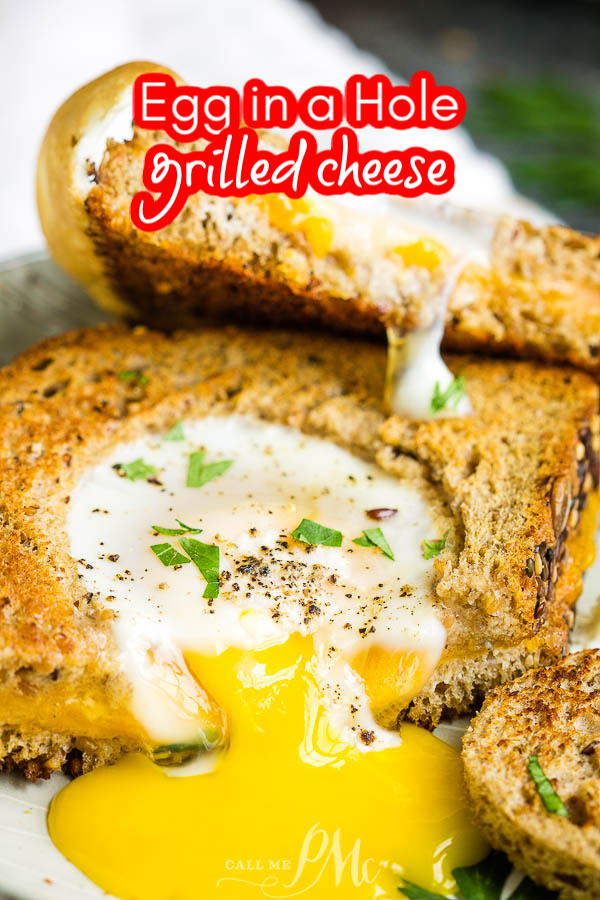 WHAT THE HECK IS EGG IN A HOLE?
Egg in a hole is a breakfast recipe. You cut a hole in a slice of bread. While the bread is toasting in the pan, you break an egg into the hole and allow it to cook in the 'hole' in the bread. Other names for the dish include "bullseye eggs", "eggs in a frame", "gashouse eggs", "gasthaus eggs", "hole in one", "one-eyed Jack", "one-eyed Pete", "pirate's eye" and "popeye". Actually, there are more than 66 names for this dish!
I took this iconic breakfast one step further and made it into an Egg in a Hole Grilled Cheese! Yummy-yum!