Gooey Condensed Milk Brownies are gooey and chewy. They're comforting, addictive, and decadent. They're indulgent yet simple. And, they take us back to our carefree childhoods.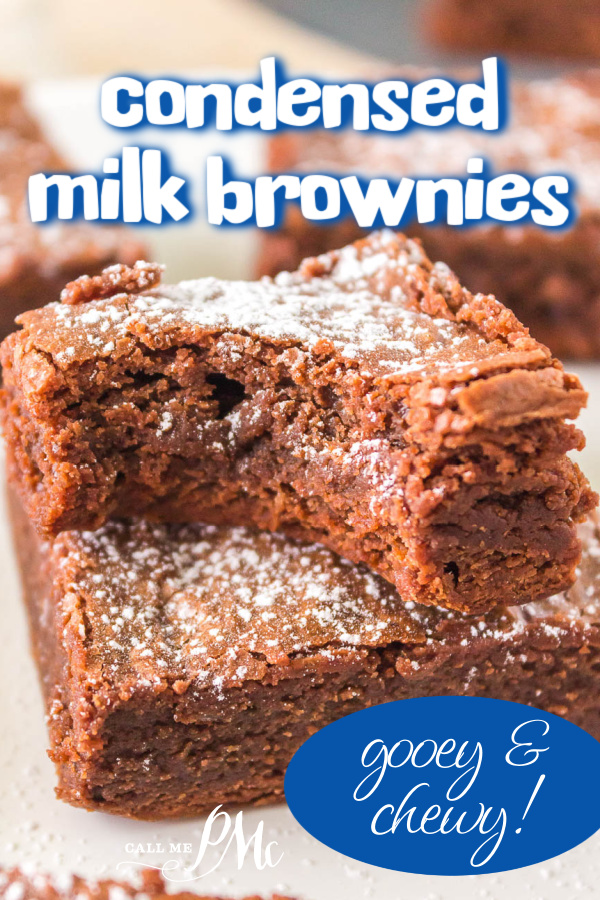 Everyone should have the perfect brownie recipe. And, one that's perfect for them! Some like gooey and almost undercooked brownies (🙋‍♀️) while others enjoy cakey brownies or the crispy edge. Still, for others, it's all about the nuts or chocolate chips or frosting. I like all of these features except cakey brownies.
Condensed Milk Brownies are not cakey. They fall in the slightly fudgy, chewy category.