Spiked Pineapple Lemonade Recipe is a perfectly refreshing cocktail with a nice little kick thanks to the vodka.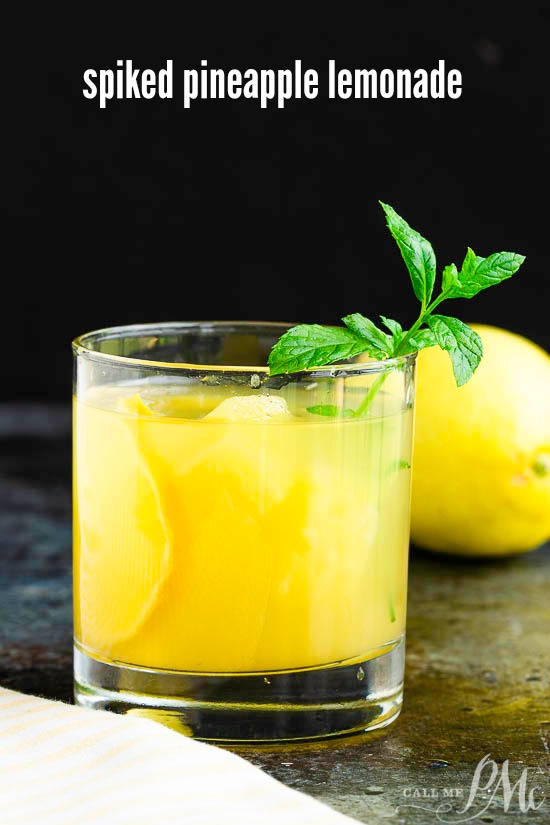 I really like fruit cocktails that are a little tart and a little sweet. I get all that and more with this drink. With premade ingredients, all it takes is a little mixing, a nice glass, a swing, and a back porch. Ok, well, swing and porch are optional but nice. Truth is, it does not matter where you partake of this cocktail, my bet is you'll enjoy it!
This Spiked Pineapple Lemonade Recipe is incredibly easy to make and only requires a few ingredients. It's the perfect, refreshing lemonade that can be made as-is or without the vodka for a mocktail!
When you're ready to enjoy your cocktail, combine all the ingredients and mix well. Yes, it's just that simple. Continue Reading >