Irish Pub-Style Potato Nachos are an Irish twist of popular comfort food. Potato fries form the base for shredded roast, cheese, and more!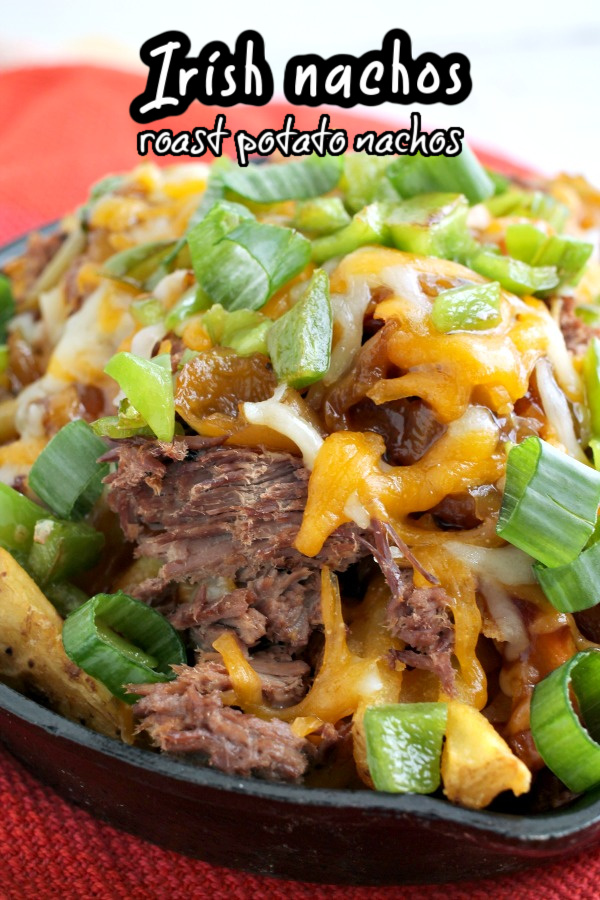 I have what I call Encore Dish recipes. Basically, they are my Cook-Once-Eat-Twice strategy for completely transforming leftovers into an new and exciting 'Encore' meal.
This is the Encore Dish to that super easy Two Pack Slow Cooker Roast. A little planning can save you a lot of time in the kitchen and a lot of money that you won't have to spend going through the drive-through.
The thing about nachos is they're great when you have leftovers. You can easily customize them to your personal preference. Finally, they can be made quickly and easily!
I started with crispy, seasoned potato waffles fries. Next, I loaded them with hearty, juicy roast, and melty cheese. These aren't your typical nachos, but they delicious. This is a great way to use leftover beef roast. Continue Reading >