10 Essentials for Amazing Photos – Master photography so you can take amazing photos!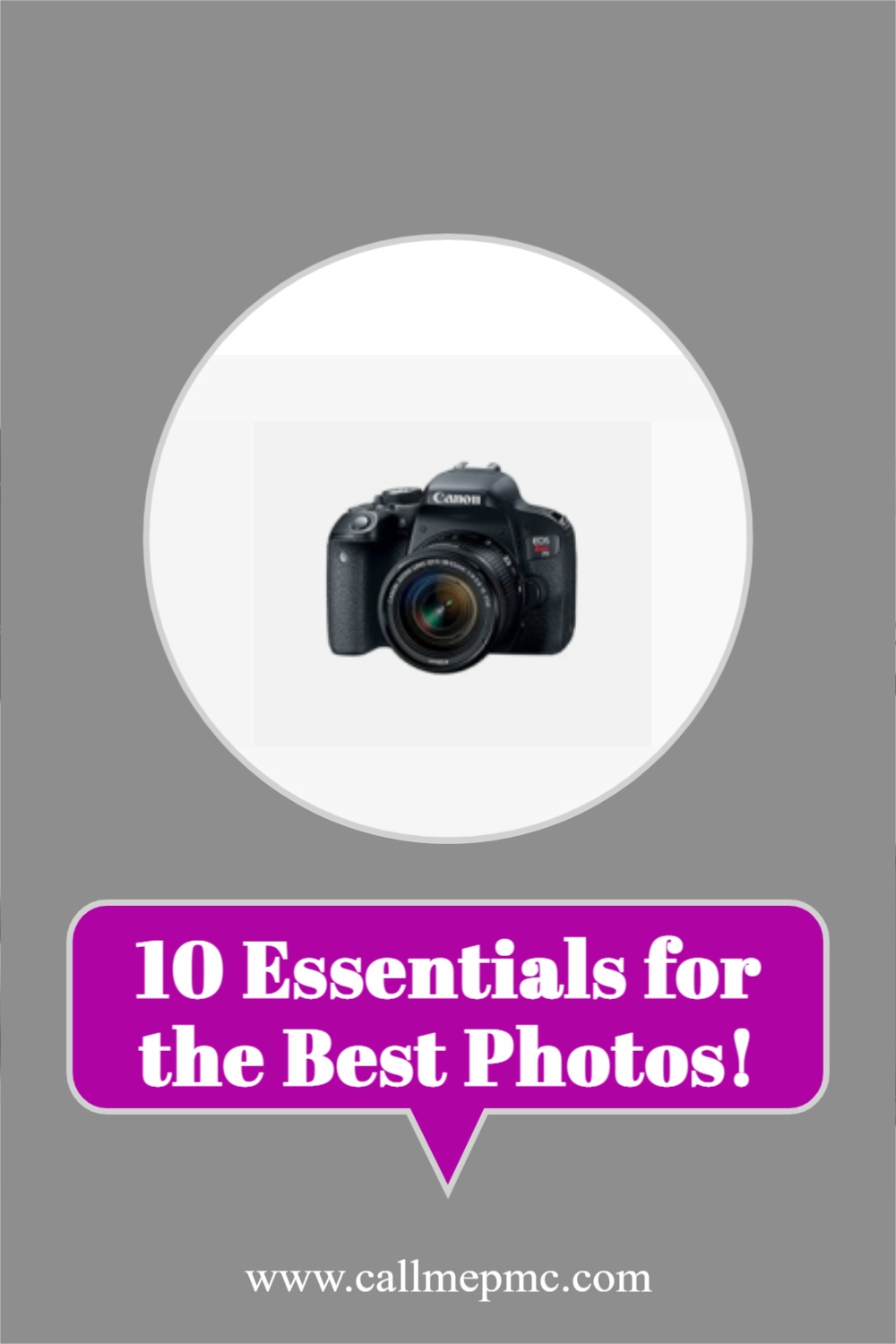 My Camera Bag is full of photography equipment that most bloggers can use whether you're a lifestyle, craft, or food blogger. If you're thinking about photograhy and have a lot of questions regarding equipment, you're at the right place.
I get a lot of questions about cameras and accessories. For that reason, I want to give you the inside scoop about my favorite camera and gear.
10 ESSENTIALS FOR AMAZING PHOTOS
1.100mm Camera Lens This is the lens I use the most for food photography.
2.Canon EOS Rebel T7i DSLR Camera (Starter Set) – "This year's best beginner DSLR. Highly recommended!" This is the camera that I have used for years. I can tell you the one singular investment that I made for my site was the purchase of a DSLR camera. It's great in low light situations, can handle a higher ISO, and while it is a lot more expensive than a starter camera, it's definitely an investment that we were so glad we made!
3.Lighting kit I try to photograph in natural light. However, at times during the winter months, it's just impossible. This is a great affordable lighting kit. You can set it up in minutes and they're super simple to operate.
4.Tripod For me, a tripod is just as important as the camera. I'm not steady enough to photograph close shots without a tripod. I absolutely love this one!
5.Tilt head for tripod Again, this is just as important as the camera for me. I keep this tilt head on my tripod 99% of the time!
6. Universal Smartphone Clamp that fits the Manfrotto tripod above
7. You will need extra batteries!
8.50mm f/1.8 I started with this 50mm lens. It's great for general photography.
9.GorillaPod Magnetic Tripod Great for photos or video with your mobile phone.
10.Tripod Thread Reducer Screw Adapter – You need this to connect #6, the smartphone clamp to the tripod.
MORE NECESSARY ITEMS
Camera Strap A camera strap doesn't have to be black and boring. This strap brightens my day every time I see it! It's adjustable, comfortable, compatible with all popular brands, and lifetime warranty.
White Balance Cards White balance is the hardest thing about photography for me. These cards are wonderful and they're small enough to take anywhere.
Reflector Set A good Reflector Set can be a lifesaver in bad lighting situations. They can help you manipulate lighting tones and shadows for the best shot. The panels of this set are made of good quality material and the case is sturdy and travels well.
Travel Bag I spent a lot on my first camera bag and it started tearing within 12 months. This backpack style is much better than a sachel. As well, this holds my laptop and it's waterproof!
This is a great book on food photography.
You may find my other Blogging Resources useful too!