St. Louis Zoo: A safari in Forest Park
This post may contain affiliate links that won't change your price but will share some commission.
Nestled in Forest Park, the St. Louis Zoo has captivated visitors for over a century. Renowned for its commitment to conservation and exceptional animal care, it's a must-visit destination for animal enthusiasts of all ages. So grab your binoculars, and safari through the St. Louis Zoo.
For road trip enthusiasts looking to explore the Midwest, the St. Louis Zoo presents an essential stop on the journey. The zoo is easily accessible by car, making it a perfect destination for those on a road-trip adventure.
Admission to attractions can quickly add up even when you stretch your travel budget with a road trip. That's one reason why St. Louis is a wonderful midwestern destination. From historic sites to a national park, it's second only to the nation's capital when offering free things to do — including the impressive St. Louis Zoo.
Location
Conveniently located in the heart of St. Louis, Forest Park is one of the largest urban parks in the United States. Spreading over 1,300 acres, it's bigger than Central Park in New York. Tucked into the southwest corner of the park, the zoo is home to a diverse assortment of animals from around the globe.
Once you've spent some time monkeying around at the zoo, enjoying other free attractions in Forest Park, like the Saint Louis Art Museum and the Saint Louis Science Center, is easy. And at the end of the day, the central location means you can quickly refuel on gooey butter cake, St. Louis-style pizza or another famous St. Louis food.
"If you're interested in trying some good local food after a day at the St. Louis Zoo, I recommend hitting the Delmar Loop."
— Sarah Sakor Daniels, Spice Racket
Parking at the St. Louis Zoo
Although there is no admission fee to visit the Saint Louis Zoo, there is a charge to park in the dedicated lots. It is currently $15 to park a car and $30 to park an oversized vehicle. Yes, you may be able to score a parking spot along the curb, but those spots go quickly, so arrive early.
Pro Tip: Besides parking, you'll also need to pay to ride the carousel or train and attend special events like the Wild Lights during the holidays.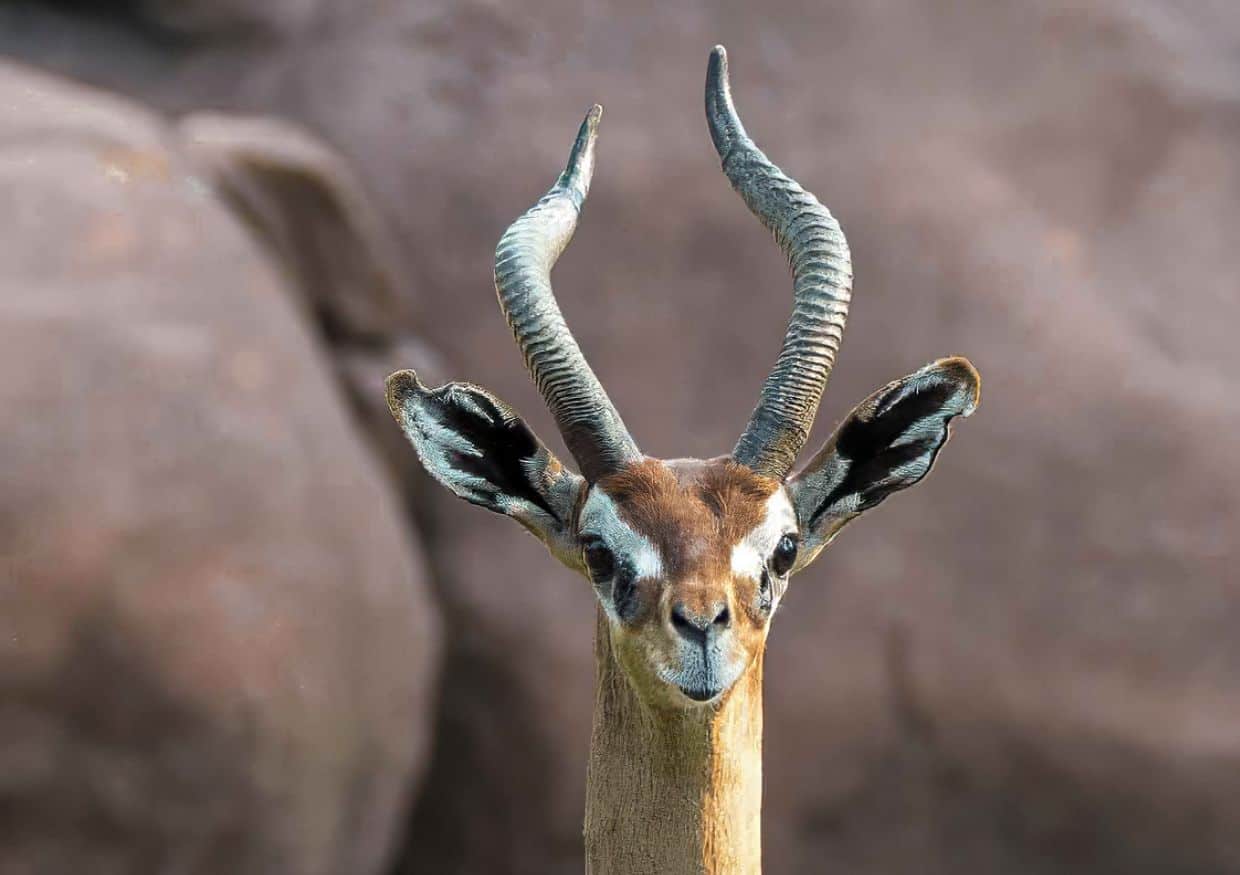 Animals and exhibits
Spanning 90 acres, the world-class St. Louis Zoo is divided into six distinct zones. From the original section, dubbed Historic Hill, to the River's Edge, get ready to explore naturalistic exhibits that showcase the beauty and diversity of wildlife. Whether you're a fan of furry mammals, scaly reptiles or awe-inspiring birds, the zoo has something for everyone.
Historic Hill
Built around the 1904 World's Fair Flight Cage, Historic Hill is one of the oldest parts of the St. Louis Zoo. Start at the Bird House, where you'll be wowed by the colorful array of American birds that call it home. From the majestic bald eagle to the vibrant Toco toucan, you'll witness the beauty and diversity of these winged creatures up close. Then make your way to the Bird Garden, an outdoor enclosure that allows you to observe these magnificent birds in all their glory.
If reptiles are more your speed, head over to the herpetarium. Inside this Mediterranean-style stucco building with a red tile roof, you'll come face-to-face with many fascinating reptiles and amphibians, from sly alligators to colorful frogs.
Historic Hill also houses the Primate House and Primate Canopy Trails, where a first-of-its-kind climbing structure allows you to climb high in the trees, just like our primate friends. Enjoy an eye-level view as monkeys and lemurs swing, climb and play on the treetops.
Red Rocks
This zoo section is home to majestic big cats and unique antelope species. In Big Cat Country, you'll come face to face with some of the planet's most impressive and powerful felines. Marvel at the strength, agility and beauty of magnificent creatures like the African lion, snow leopard and jaguar.
Not far from Big Cat Country, in a quiet, shady part of the zoo, you'll find the antelope area, home to one of the finest collections of hoofed mammals in the nation. Don't miss the addax's impressive spiraled horns or the babirusa's curved tusks.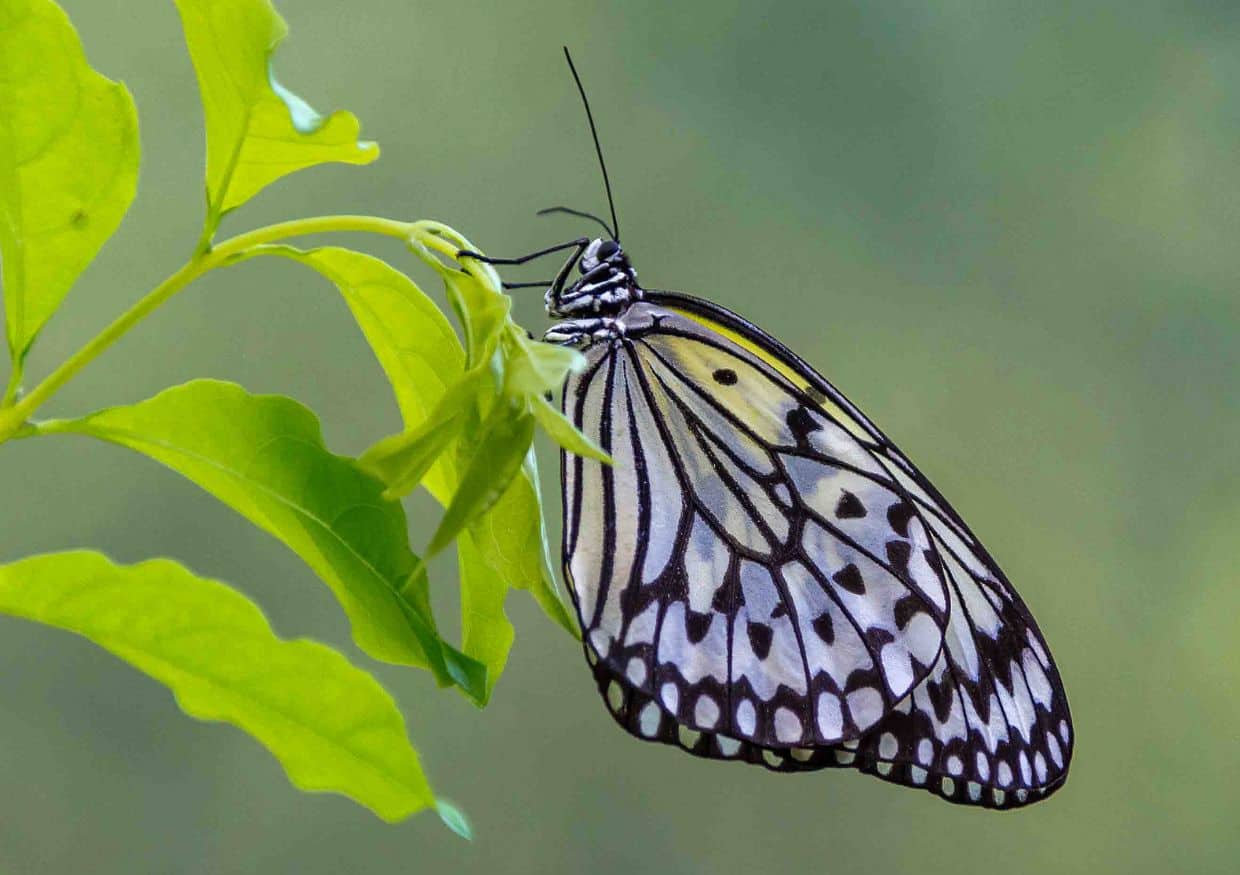 The Wild
The Wild allows you to explore diverse habitats from around the world. In Grizzly Ridge, you can observe grizzly bears roaming their spacious habitat, giving you a glimpse into their natural behavior. Continue your adventure at Polar Bear Point, where you can come nose-to-nose with a swimming polar bear. As you wander into Fragile Forest, you'll be surrounded by a lush tropical environment. This section of The Wild is home to the adorable red pandas, known for their fluffy tails and playful behavior.
Watch in awe in the Jungle of the Apes as gorillas and chimpanzees swing effortlessly through the trees. Observe their social dynamics and learn about the importance of conservation efforts to protect these incredible creatures. Finally, in Penguin and Puffin Coast, charismatic birds will capture your heart with their charming antics and comical personalities.
Lakeside Crossing
Located in the center of the zoo, Lakeside Crossing offers a variety of food services, gift shops and a grassy plaza to rest and relax. But Lakeside Crossing isn't just about satisfying your cravings. It's also home to two habitats. Dive into the depths of Caribbean Cove, where you can touch and interact with rays and sharks in a safe and educational environment. Feel the thrill as you get up close and personal with these magnificent creatures. As well, you will learn about their habitats and conservation efforts.
Then make a splash at Sea Lion Sound. This immersive experience takes you on an underwater journey with a breathtaking view of these playful and graceful creatures. Pass through the underwater viewing tunnel and marvel at the sea lions as they frolic and glide through the water. It's an experience like no other.
Discovery Corner
For those who like creepy crawlies, this section of the St. Louis Zoo is for you. The Insectarium will teach you all about the incredible world of invertebrates. From beetles to butterflies, you'll marvel at this interactive exhibit's diverse range of species. It's a bug's life like you've never seen before.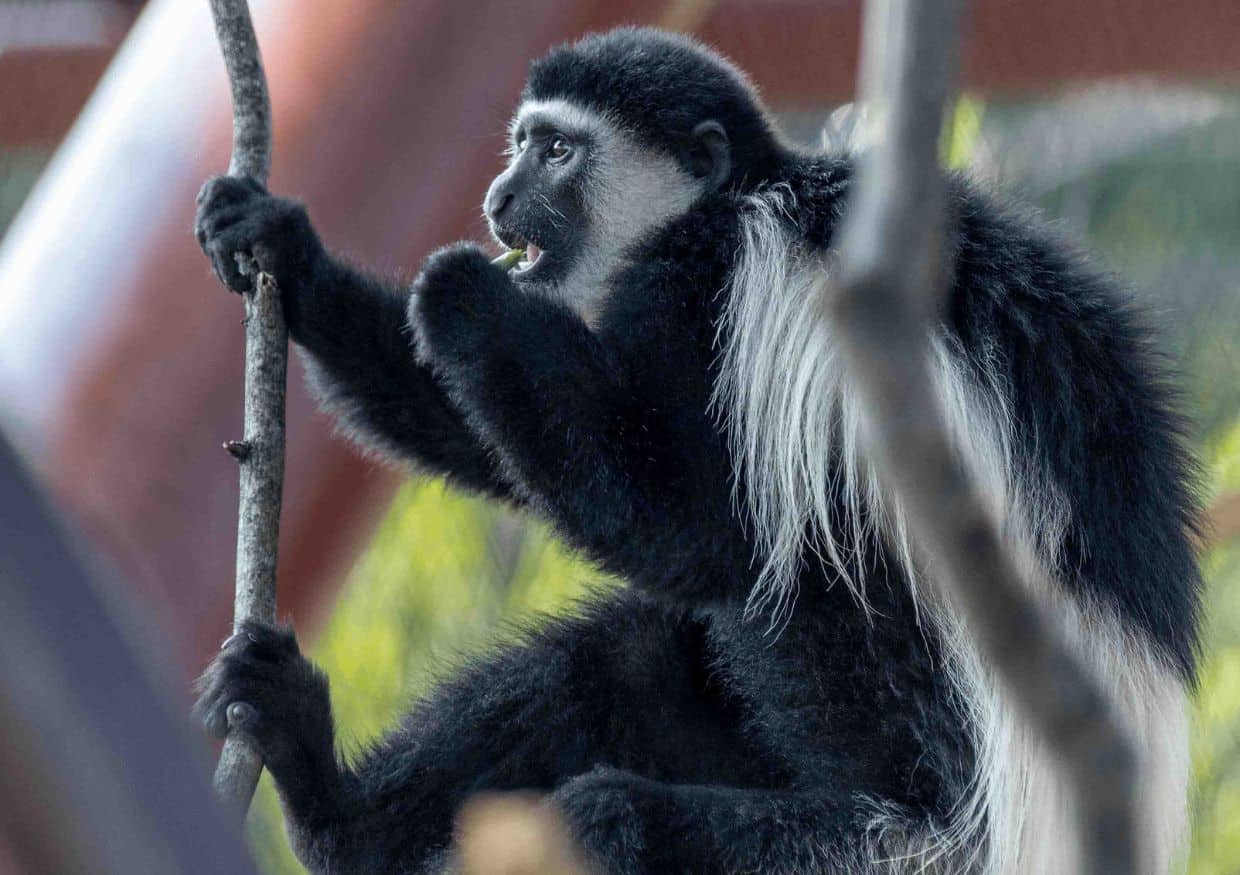 River's Edge
The final zone of the zoo takes you on a journey through four continents to explore their diverse habitats and wildlife. In the Missouri and Mississippi Rivers exhibit, explore a simulated beaver dam. Also, you can learn about river floods and be mesmerized by native fish like gar, bluegill and catfish.
As you venture deeper into River's Edge, you'll find yourself face-to-face with spectacled bears from the Andean forests of South America. As you continue your journey, you'll encounter eastern black rhinoceroses, an emblem of African wildlife conservation. Witness these magnificent creatures and learn about the conservation efforts underway to protect them from extinction.
Last but not least, make your way to the Asian elephant exhibit, where you can marvel at the sheer size and grace of these gentle giants. With their expressive eyes and intelligent behavior, these elephants will leave a lasting impression.
The St. Louis Zoo provides an extraordinary experience for animal enthusiasts and nature lovers. With its naturalistic exhibits, knowledgeable staff and commitment to conservation, the zoo is not just a place for animal fun. It's also an opportunity to foster a deep appreciation and understanding of the natural world around us.
This article originally appeared on Food Drink Life.