Call Me PMc Frequently Asked Questions – Today I want to break from the norm and answer some questions that I'm asked over and over again.
To stay current on what's going on in my kitchen, you can follow me on
Pinterest, Facebook, Twitter, Instagram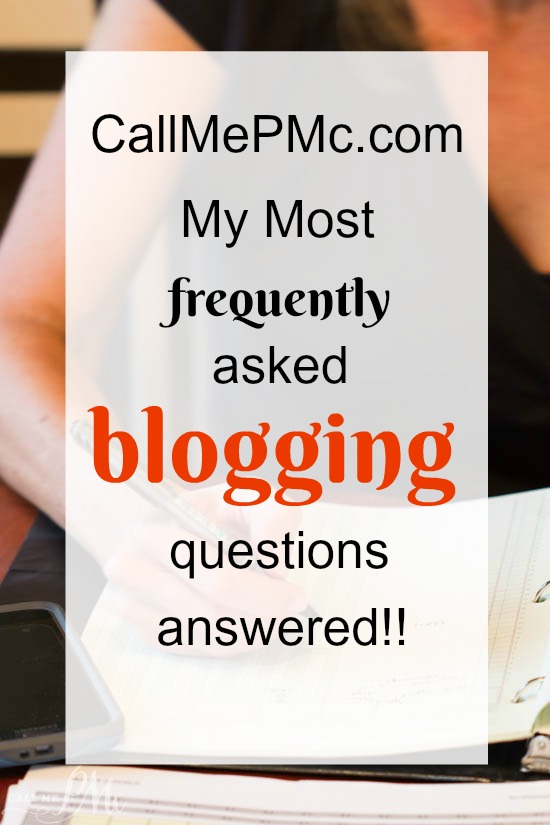 Why did you name your blog Call Me PMc? PMc (pronounced 'pea' 'mac') is my nickname. My very first post addresses this question. You can read it here: 'Why PMc?'
Do you take your own photos? I do take my own photos. There are very few posts for brands where they wanted me to use one of their photos or graphics. I use a Canon Rebel EOS T6 camera with a Canon EF 24-70mm f/2.8L II USM Standard Zoom Lens and a Manfrotto MT055XPRO3 055 Aluminium 3-Section Tripod  that has a Manfrotto 322RC2 Joystick Head. Additionally, I almost always use natural light, when I have a deadline that must be photographed and natural lighting isn't good, I use CowboyStudio Photography & Video Portrait Umbrella Continuous Triple Lighting Kit that folds away into a nifty carrying case.
Do you personally make your videos? I have made the majority of my food videos. Additionally, I have hired Farnsworth Digital Media to make some. I made this Chocolate Cobbler video. Farnsworth Media made this Easy Strawberry Cake ideo.
You make money blogging? I thought it was just a hobby! How do you make money blogging? I actually just recently wrote a very detailed post regarding 'How to Make Money Blogging'.
How many hours a day do you work? I work at least 6 hours every day. Every. Day. Even on the weekends. I'm fortunate to be doing what I love and that my job has very flexible hours. However, it takes a lot of time from recipe concept to recipe testing, photographing, editing, writing. As well, there is grocery shopping and kitchen cleanup that you don't think about having to do. As well, you have to be self-motivated to blog. I mean, noone on is standing over me making me work. I don't punch a clock. But, if I want to be successful and make money I have to work. I have to do certain tasks every day.
I see your posts all the time on Facebook, Instagram, and Twitter. Do you stay on social media constantly? This was one question that surprised me until I realized that the majority of non-bloggers aren't aware that you can actually schedule posts to Facebook profiles, groups, and pages, Instagram, Twitter, Pinterest, LinkedIn, and Google+ through various apps. There are probably more platforms in which I can schedule that I'm not aware of. I can schedule posts through my blog platform, WordPress. Also, I use CoSchedule and Buffer to schedule posts to social media and I never have to be logged into the social site. So 'no' I'm not on Facebook and Instagram all the time.
Do you make all that food you post the same day? No. In fact, I've scheduled ahead with posts on my site for about a month. What I cook today will not actually be on the blog for a month. It's a lot less stressful this way and I produce much better work when I'm not under pressure to get a post out.
What do you do with all the food you cook? We eat the savory recipes and we eat a lot of leftovers. For the sweet desserts, I usually give them away.
Do you allow guest posts? 

I DO NOT ALLOW GUEST POST. 

I write all my content myself.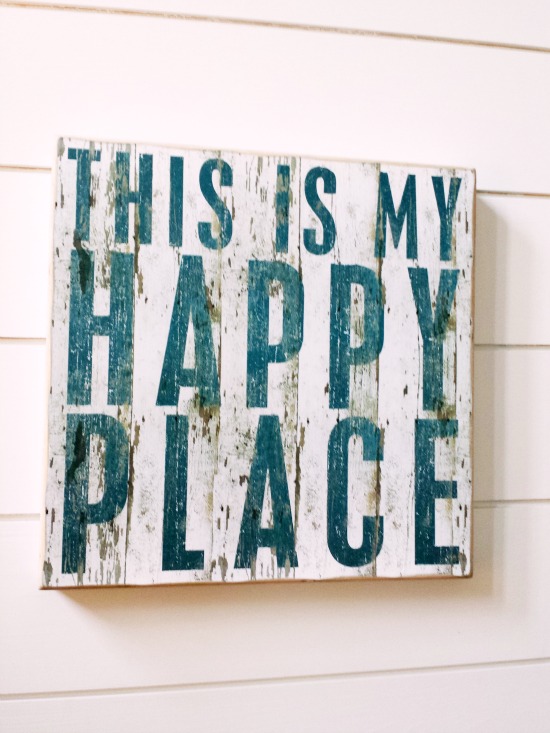 This post contains affiliate links. If you click through and make a purchase, I may receive a commission (at no additional cost to you).