How to prep cook and store fresh basil
This post may contain affiliate links that won't change your price but will share some commission.
Savor the season: How to prep cook and store fresh basil. Few herbs exude the delightful fragrance and vibrant taste of freshly picked basil during the summer season. This guide will provide all the information you need to prep, store and cook basil to maximize its flavor and preserve its texture.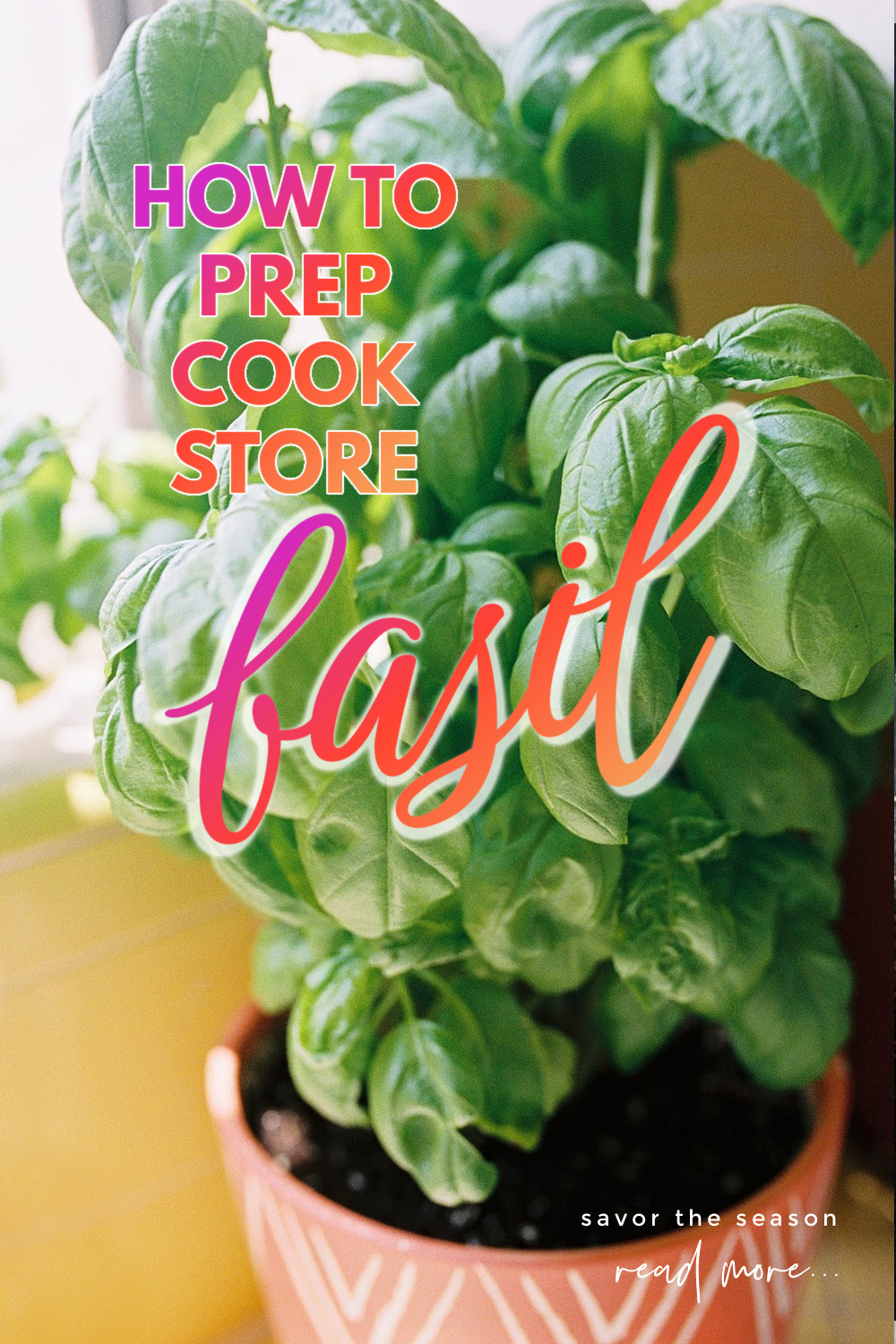 How to prep cook and store fresh basil
How to select your basil
Basil is typically available year-round at supermarkets, but it is in season and most flavorful during the summer months.
Fresh basil is a soft green herb that has oval-shaped leaves that dip in the center. It has either smooth or slightly notched edges. Use only the leaves of the basil, which include a fine stem that connects them to the larger basil plant.
If you can't grow herbs at home, you can purchase basil at your local farmer's market or grocery store.
To pick the freshest bunch, look for basil that is bright green and free of black or brown spots, wilted leaves, or mushy spots. The basil should be fragrant and appear healthy.
What does basil taste like?
Basil has an earthy, sweet, slightly spicy and pungent taste. It is one of the most aromatic and distinctive fresh herbs, with a floral and vegetal scent unlike any other fresh herb.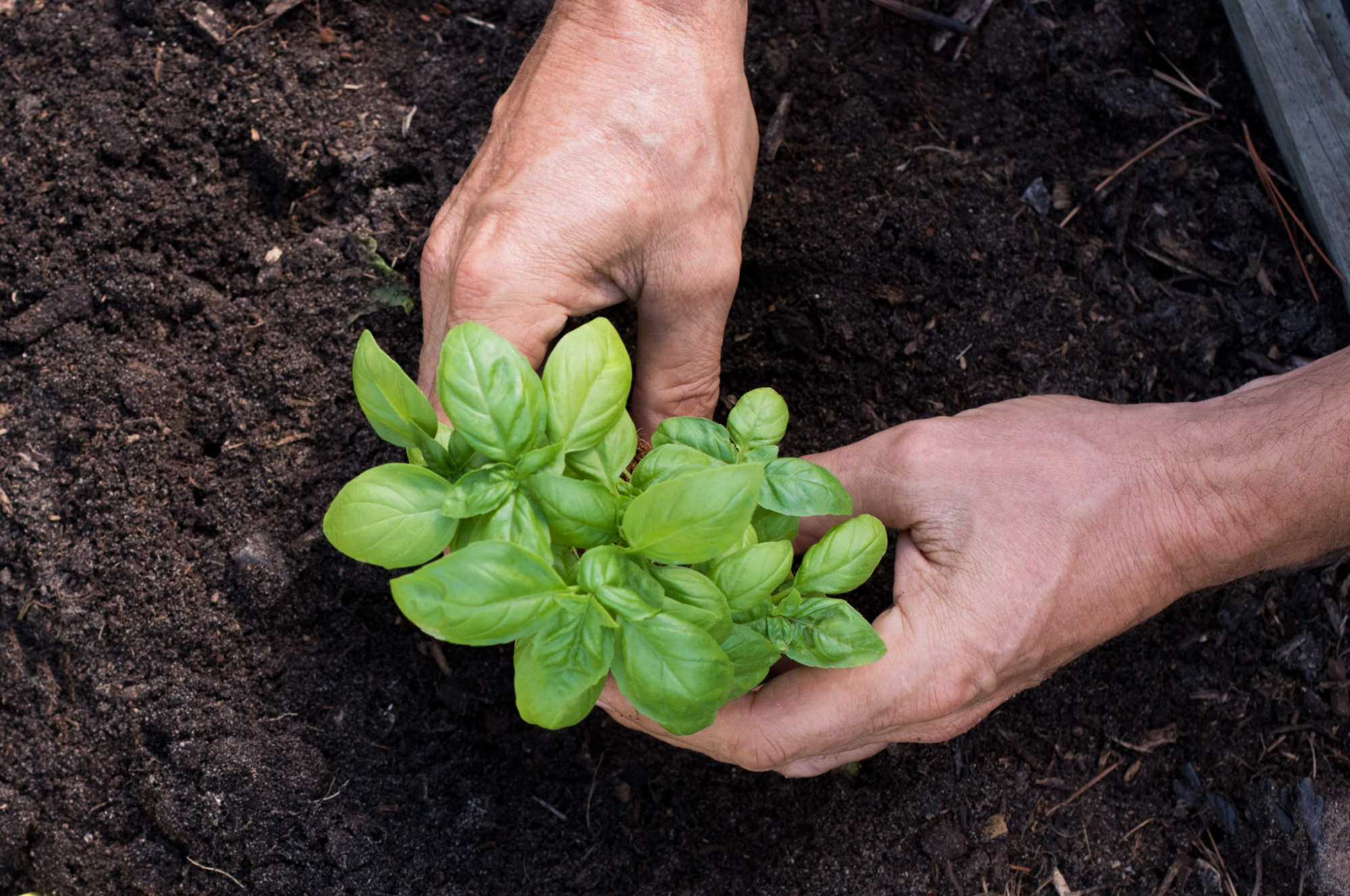 How to properly clean basil
To clean your basil prior to storage, run the leaves under cool water, removing any visible dirt or debris. If you have purchased your basil at the store, rather than picking it from your garden, remove any rubber bands, twist ties or packaging that came with the basil before you wash it.
You can remove excess moisture by allowing the basil to dry on the counter or you can gently pat it with a paper towel.
How to store basil
Basil is a delicate herb and will wilt quickly if it is not properly stored. There are several ways to store basil to preserve its flavor, texture and life.
"Fresh basil is my secret weapon. I keep it growing year-round and use it in everything from salads to cocktails. It has such a unique and lovely flavor, and it grows so easily indoors or out! Just don't put it in the fridge — basil doesn't like the cold!"
— Chef Jenn Allen, CookWhatYouLove.com
The first option is to store basil in a glass. Submerge the base of the basil bunch in a glass half-filled with water. Store the basil leaves on a kitchen counter away from the oven and other sources of heat. Be sure to avoid direct sunlight when using this method. The basil leaves will keep for four to five days.
Paper towels
The second option is to store basil wrapped in a paper towel inside an airtight container. Wash and dry the basil, then wrap it in dry paper towels, add it to the container and then store it in the fridge.
Dehydrate basil
The third option is to dry your basil leaves. You can dehydrate it by placing it on a sheet tray in your oven at the lowest possible temperature or using a food dehydrator. Once the basil is fully dried, store it in an airtight container such as a jar or glass container with a locking lid.
"When I have more basil than I know I can use, I dehydrate it and store the dried leaves in an airtight jar. If you have a dehydrator, use that. If not, put the leaves in a single layer on a baking sheet on the lowest temperature in your oven for two hours. Once the leaves are dried and crumbly, place them in a jar. Make sure to use your home-dried basil within six months for maximum flavor and freshness."
— Michelle Price, Honest and Truly
You can also freeze basil.
Frozen basil will not be as fragrant or flavorful as fresh or dried basil. However, it will still add some delicious flavor to your meals.
To freeze fresh basil, first chop the basil. Then, fill the individual compartments of an ice cube tray with the chopped basil. Pour enough cold water over top to cover the herbs and then move the tray to the freezer. Use the frozen basil within four to six months for the best flavor.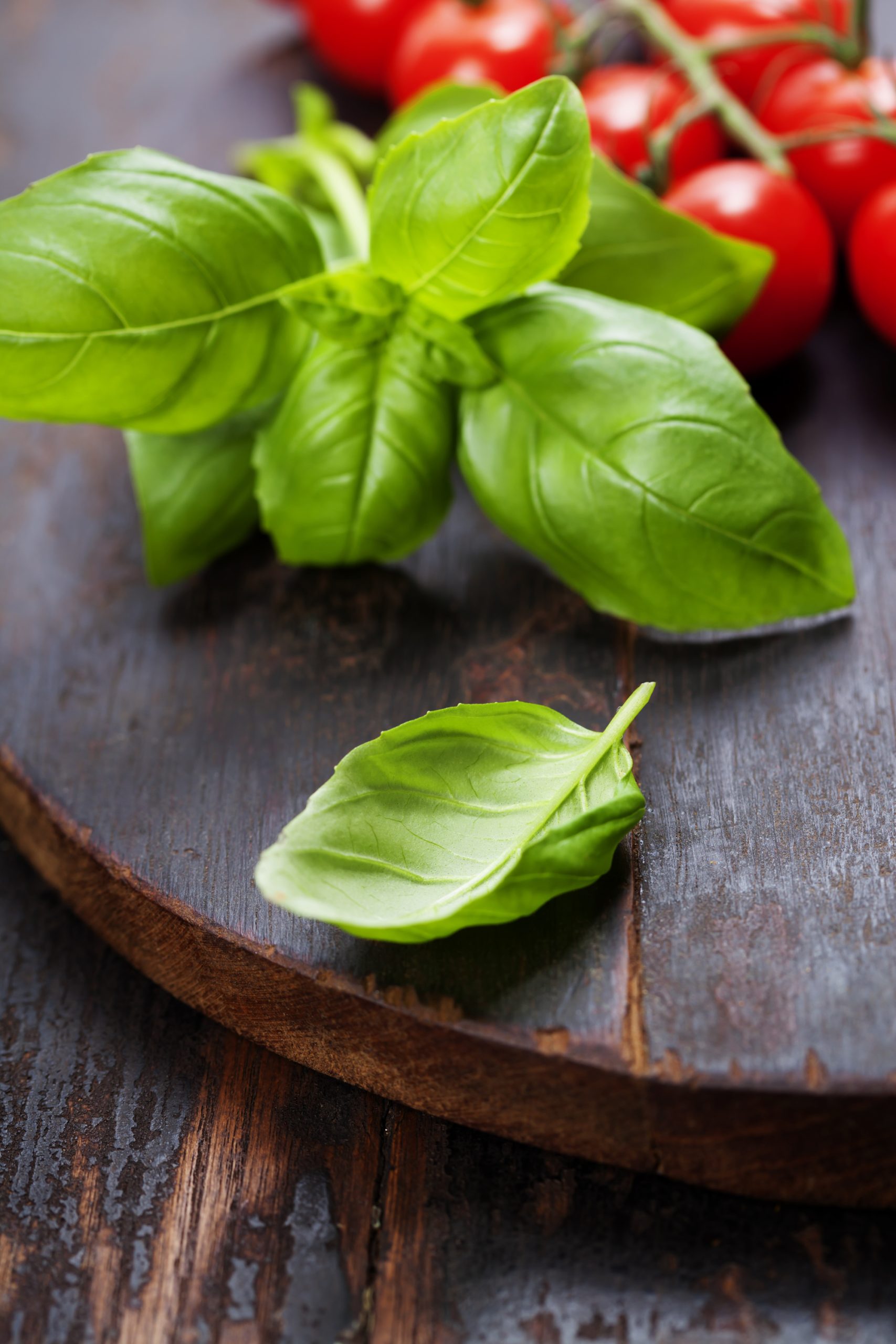 How to prep cook and store fresh basil: Culinary uses
You will love my recipe for Jalapeon Basil Pork Chop (that recipe is the reason I started this website!)
Although basil has a bold taste and aroma, it is a delicate plant and it's important to treat it as such.
Hardy herbs like rosemary or thyme can withstand higher temperatures and longer cooking times, while delicate herbs like basil are best added to the dishes at the very end of preparation.
"Fresh basil is so versatile and gives a refreshing burst of flavor. You can use it in so many dishes. Of course, there's pesto, but you can use it to finish salads, pizzas and I like to add chopped basil to an omelet to enhance the flavor. The best thing is that you can grow it in your kitchen and pick it fresh for your dish as and when you need it."
— Mandy Applegate, Splash of Taste
Prep and store basil
Basil is popular in a variety of culinary preparations, including Mediterranean and Asian dishes. In Mediterranean cuisines, sweet basil, also known as Italian basil is used. In Asian cuisines, Thai basil is more commonly used.
Fresh basil is wonderful as a topping for pizza, fresh pasta, or salads like a caprese salad. Adding fresh basil to marinara and other Italian sauces adds a wonderful depth of flavor. It can also be used in Thai dishes like curries.
To add the basil to your dish, you can roughly or finely chop the basil leaves, tear the basil leaves or leave them whole. When chopping your basil leaves, more of their essential oils are released before they are added to the dish. So, for the fullest flavor, tear basil leaves by hand or leave them whole.
However, this is a matter of preference. Basil leaves will still pack a punch when cut into a delicate chiffonade to garnish a dish.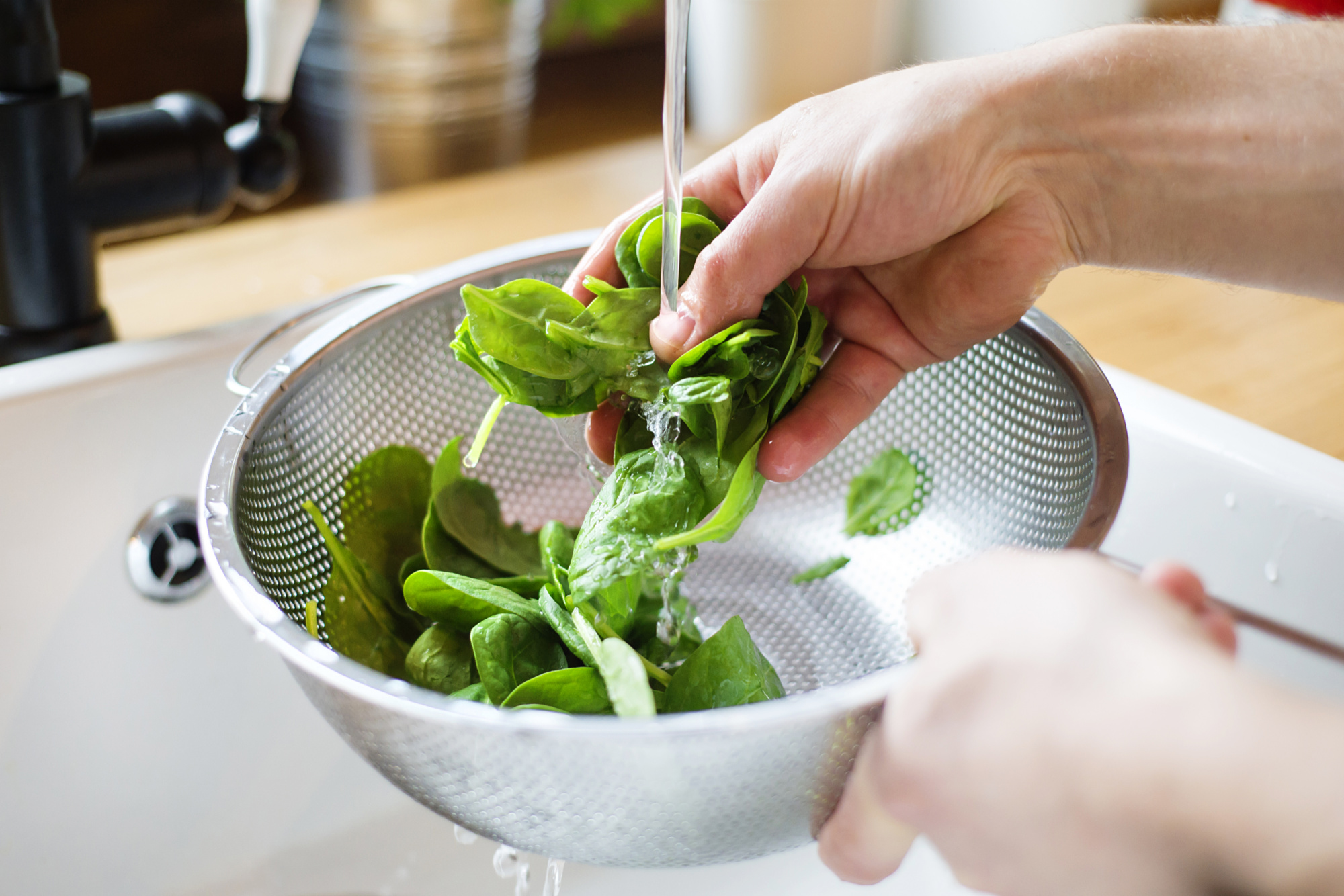 How to prep cook and store fresh basil: Final thoughts
Despite basil's strong aroma and flavor, it is a soft, delicate herb that needs to be handled appropriately or it will wilt quickly. The first step in this process is to choose the freshest bunch of basil possible, with healthy, bright green leaves, no dark spots and no wilting.
You can store basil in a variety of ways. To preserve its flavor, try storing basil in a glass on your counter that is half-filled with water. You can also store basil in the refrigerator wrapped in paper towels and placed in an airtight container. Basil can be dried and it can also be frozen for later use.
For the best flavor and texture, it is important to add basil at the end of your cooking time. It will add a pop of fresh and summery flavor. Try fresh basil in dishes from all over the world, from Mediterranean pasta dishes to Asian curries and salads, and you will discover a bountiful array of ways to enjoy this sweet, fragrant herb.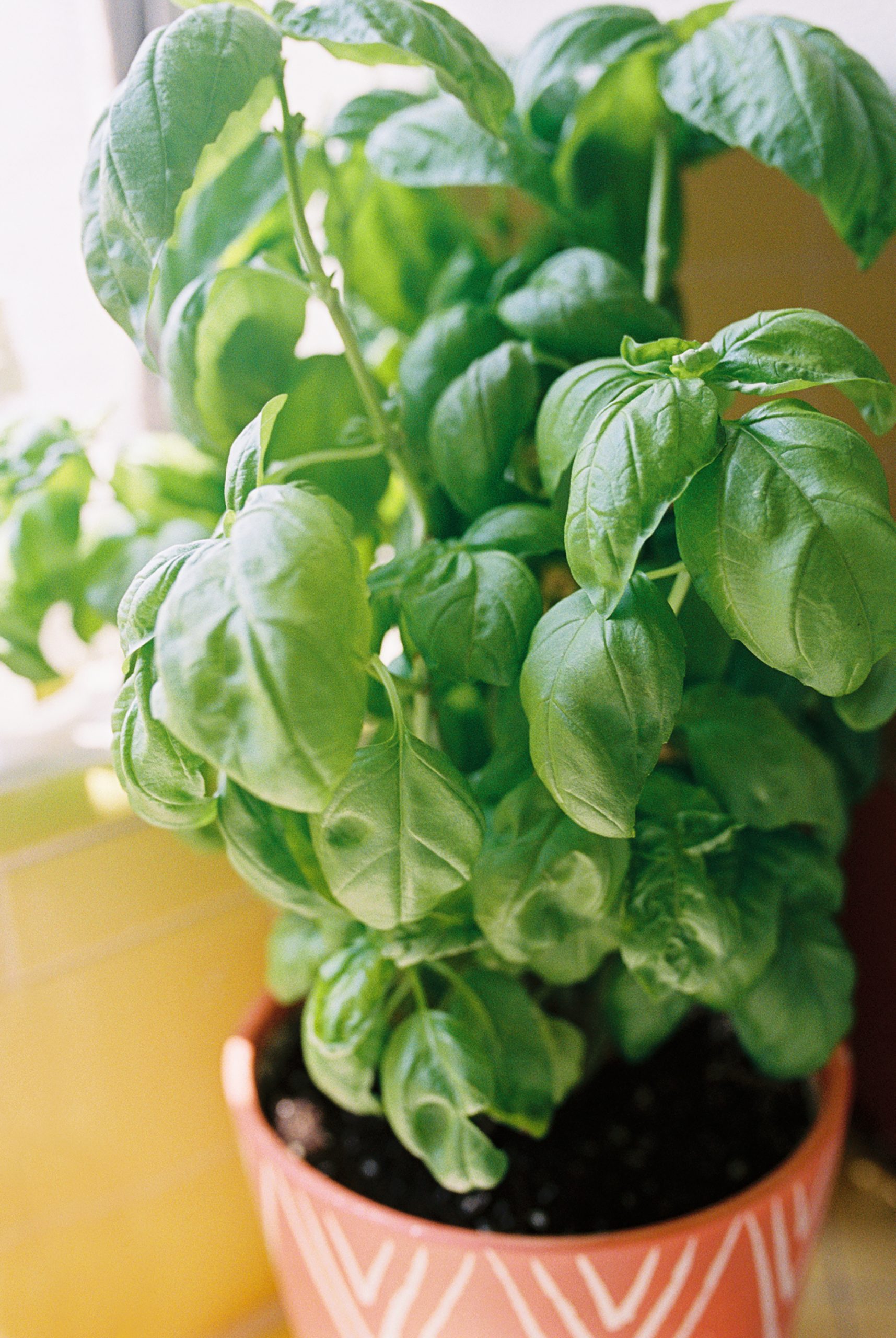 This article originally appeared on Food Drink Life.