Panko Crusted Baked Fried Green Tomatoes with Lulus Wow Sauce is my healthier version of the copycat restaurant favorite.
However, these are a lot healthier and taste just as amazing. Serve them with Lulus Wow Sauce for a tasty appetizer.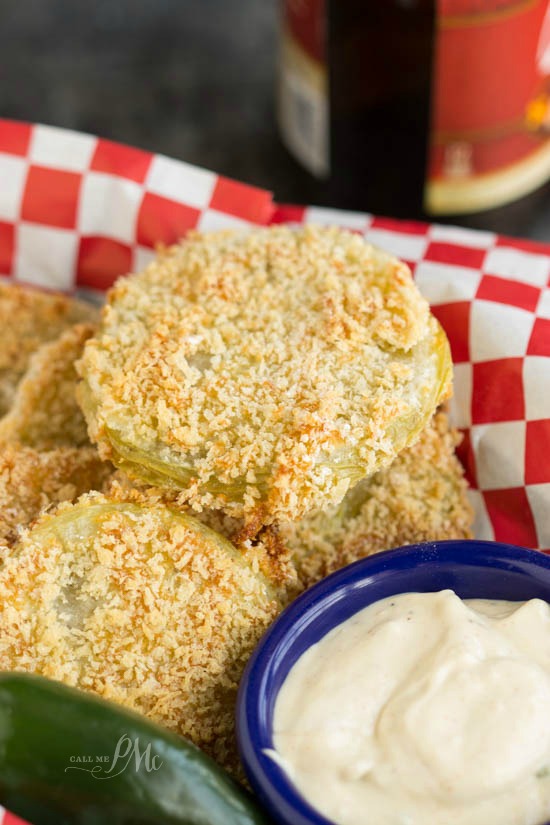 I bake a lot of vegetables instead of frying and still maintain that crispy outside that is so desirable. Check out my recipes for Baked Breaded Cauliflower Bites with Peanut Butter Dipping Sauce, Panko Baked Cauliflower with Yogurt Hot Sauce, Skinny Baked Breaded Cauliflower with Almond Butter Sauce, Bang Bang Baked Cauliflower Bites with Peanut Butter Sauce. Lulus Wow Sauce is great with any of the baked cauliflower recipes, but I especially love it with this Panko Crusted Broccoli.