Cheesy Tomato Casserole Recipe is an easy two-step side dish recipe that's ready in 30 minutes.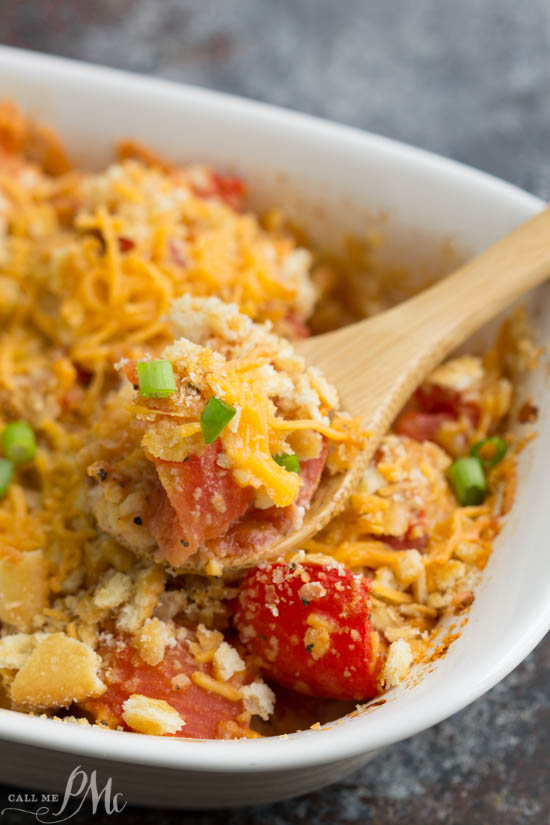 Oven Fried Green Tomato Caprese Recipe with Balsamic Reduction is jaw-dropping-ly good!
This classic salad combination of sliced ripe tomatoes, mozzarella cheese, and basil leaves gets a Southern flair with 'fried' green tomatoes. They're actually baked but still have that crunch on the outside minus all the fat calories from frying!
I drizzled a balsamic reduction over this elegant salad to kick up the flavor even more.