Homemade Sour Cream Cinnamon Roll Pound Cake Recipe with Cream Cheese Frosting, laced with a cinnamon swirl, this cake is buttery, yet light and is smothered in sweet cream cheese frosting.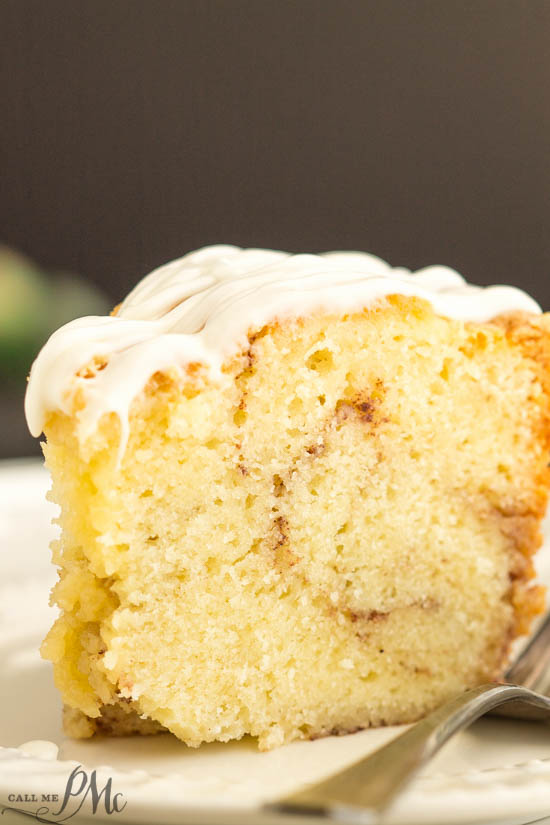 I'm kind of in love with this cake! Cinnamon Rolls are my most favorite food ever. I've been wanting to make a Pound Cake inspired by cinnamon rolls for a long time. Unfortunately, I'm just getting to it.
I so wish I hadn't waited so long!