Easy Cinnamon Roasted Almonds is a basic sugar coated nut recipe. It's slightly sweet with a hint of cinnamon.
Easy Cinnamon Roasted Almonds also makes the perfect snack and/or gift.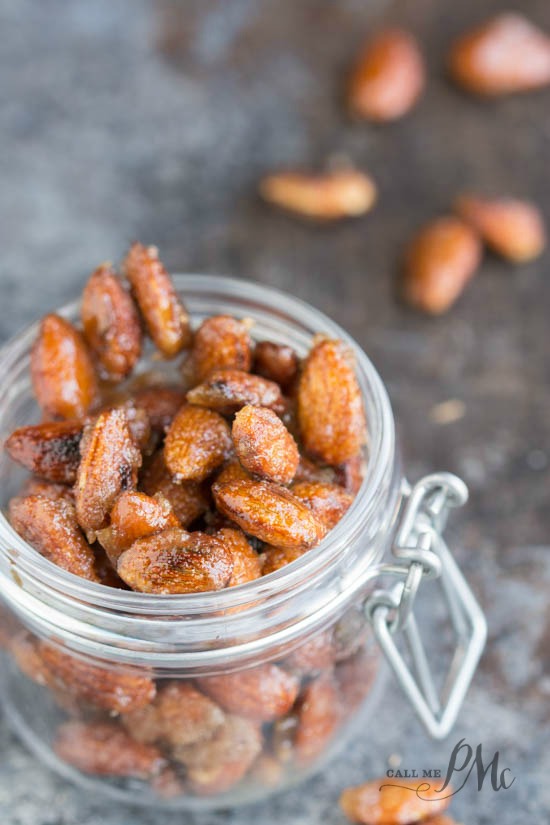 I also recently shared Creole Spicy Roasted Almonds that you may like.
I also made recipes with almonds in them: Lighter Chicken Salad with Sriracha Almonds, Almond Crusted Goat Cheese, Almond Crusted Chicken Tenders, and Salted Caramel Snack Bars. Whatever it is that you add almonds to makes it better.