10 Blondies Recipes that are Better than Brownies and will win your taste buds over to the lighter side!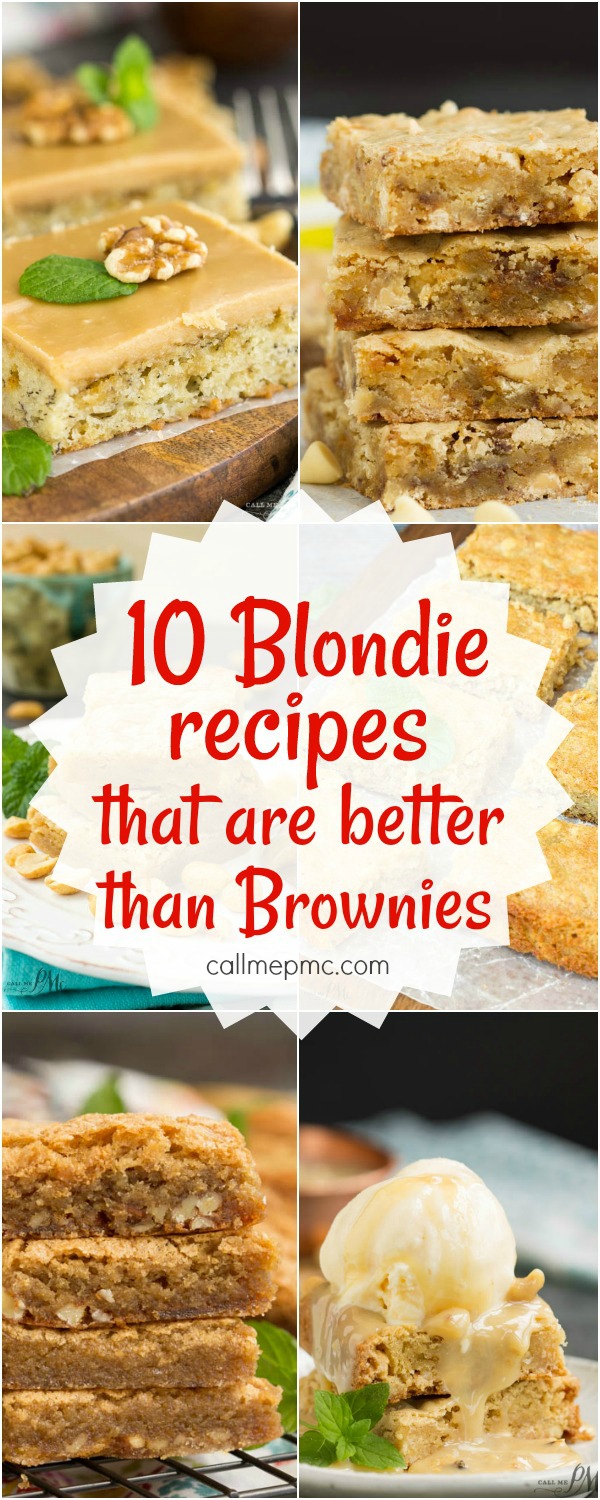 A dessert that is dense and chewy. A dessert that is also ooey, gooey, decadent, and they are not brownies! I'm talking about Blondies.
You may also like
Pecan Shortbread Toffee and Rolo Magic Cookie Bars
10 Blondies Recipes that are Better than Brownies
Some of these recipes have nuts, caramels, chocolate chips, and chocolate candies, with and without frosting. You can believe they all are fantastically good! You may even decide you like blondies better than brownies.
What are blondies?
Blondies have some of the same characteristics as brownies. They are dense, moist dessert bars. They are both made with flour, sugar, butter, and eggs. However, blondies do not contain cocoa. Brownies do. Blondies are 'vanilla' based and have brown sugar instead of cocoa. When cooked brown sugar gives them an almost butterscotch or caramel flavor not a chocolate flavor like brownies.
Blondies come in as many different variations as brownies. They have chips, nuts, and frosting.
Blondies are also easy to make, require few ingredients, and can be made in one pan and without a mixer.
If you're not a fan of Blondies, I hope these recipes, 10 Blondies Recipes that are Better than Brownies, will change your mind.
Baking Essentials
Below are the basics you'll need for baking. With these tools, you can pretty much bake whatever you want.
To be truly complete, you probably want more baking pans in addition to the 9×13-inch cake pan I have featured. I recommend getting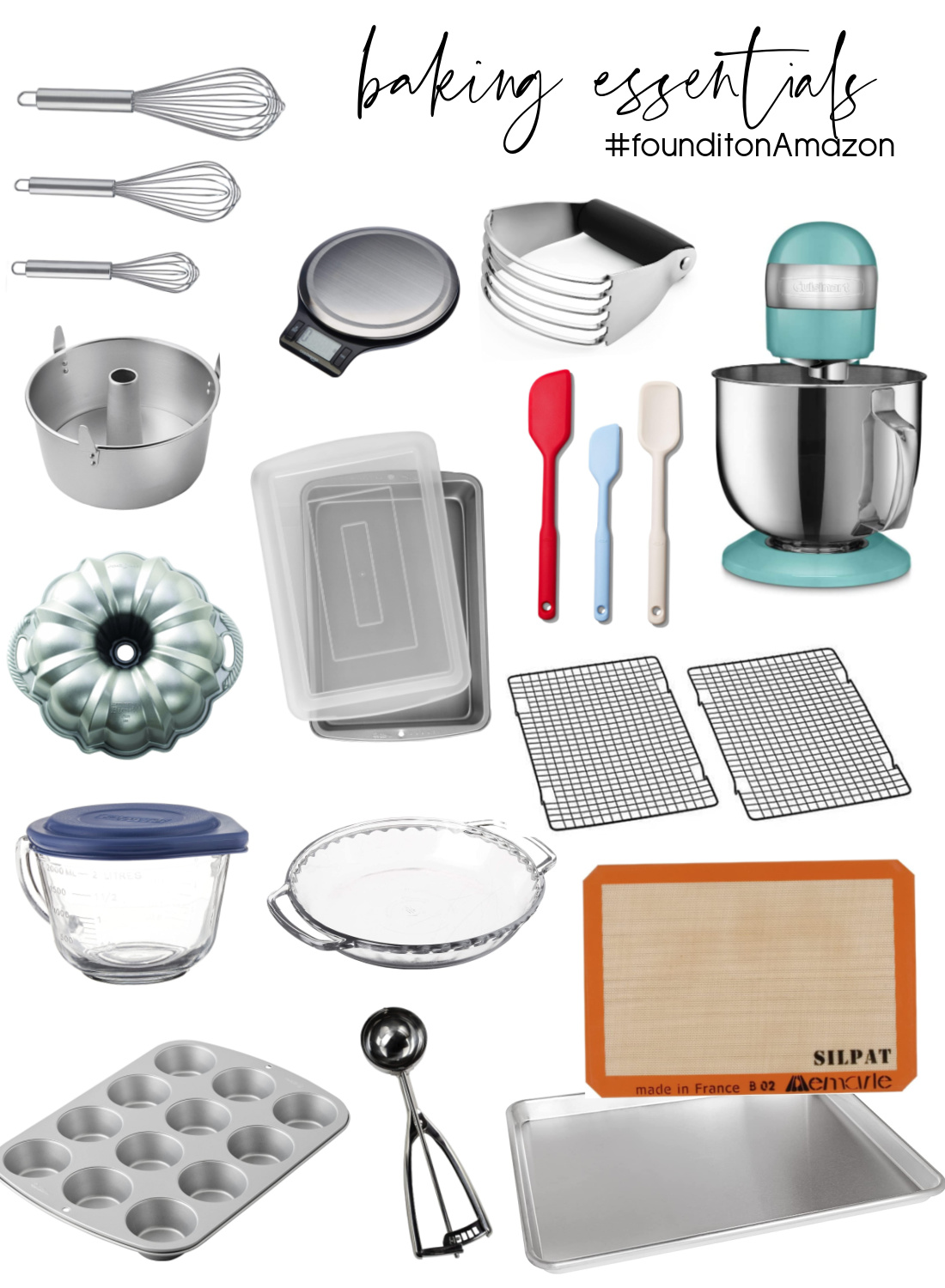 This post contains affiliate links. If you click the link and make a purchase I will receive a small commission at no cost to you. Visit all my recommended products at Paula's Picks on Amazon. Read my entire Privacy Policy here.