BEST ENERGY BARS
This post may contain affiliate links that won't change your price but will share some commission.
What are the Best Energy Bars? Power Bars. Energy Bars. Breakfast Bars. Cereal Bars. Snack Bars. Bars are everywhere. It's no wonder they're so popular with our hectic, on-the-go lifestyles. They sure are convenient. But, are they really 'healthy'?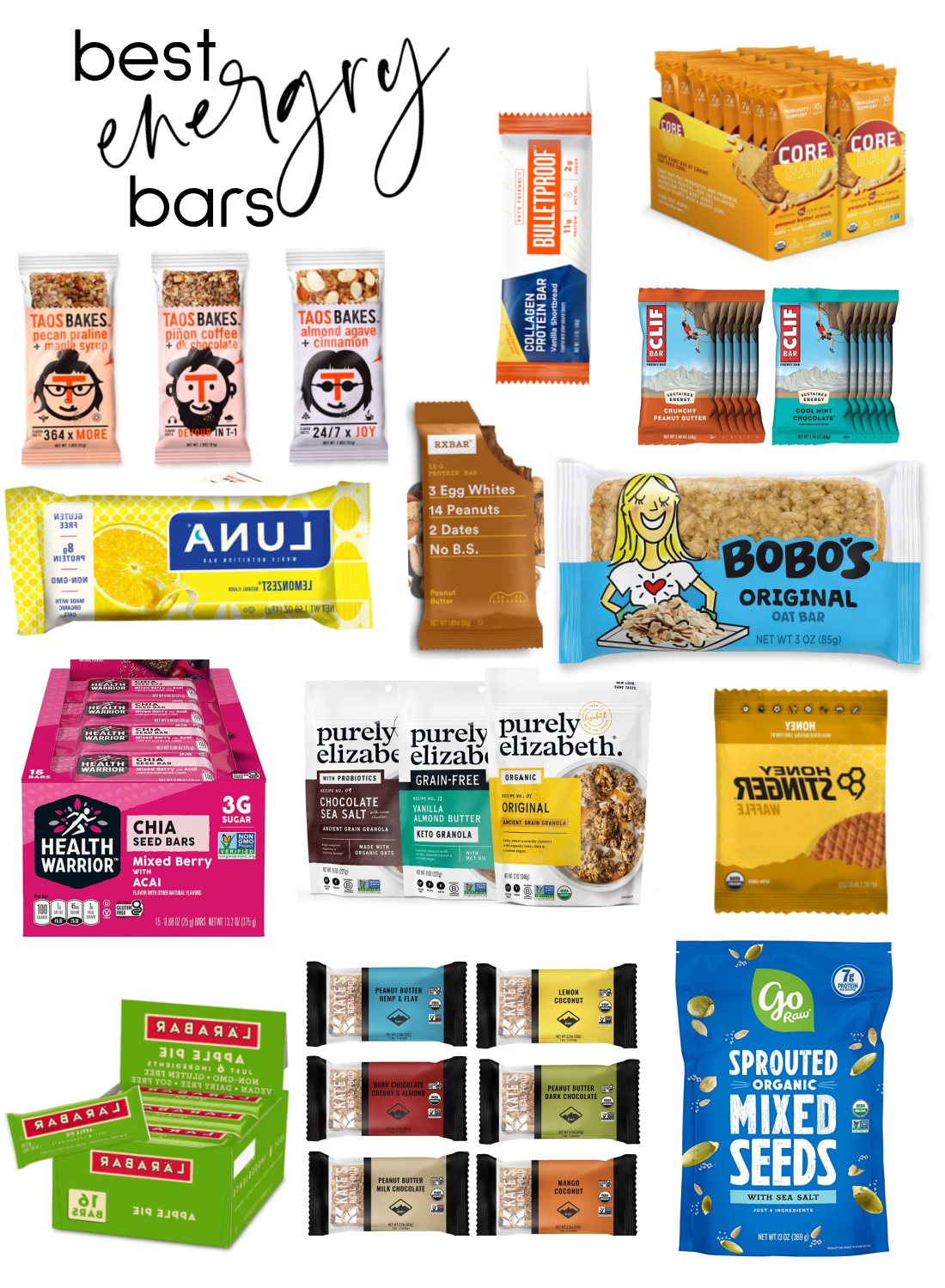 BEST ENERGY BARS
Nutrition bars can be part of a busy yet healthy lifestyle. However, it's also clear why they're not stocked next to the kale and blueberries at your grocery store!
Many are made with cheap, low-quality ingredients and are hiding tons of sugar and additives. I started a mission to find the best bars for us to have on hand for those busy, hectic, hungry times.
Here are four criteria for a better bar:
1. Does it have at least 3 grams of fiber? Fiber helps our bodies in many ways, but in a bar, it will slow digestion and make the energy from the bar last longer.
2. Does it have at least 5 grams of protein? This helps balance the carbohydrates, so the bar seems more satisfying and the energy lasts longer. Some bars have 1 or 2 grams of protein, while others have 10 or more grams.
3. Does it contain less than 35% calories from sugar? Not many bars meet this guideline. Try to calculate the percentage of calories from sugar because different brands of bars differ in size. If you calculate sugar by percentage, you can compare them fairly.
4. How much total fat and saturated fat does it contain? You definitely want some fat in the bar, so that it has a more satisfying taste, and texture, and helps slow digestion a bit. But you don't want too much fat, and you certainly don't want any saturated fat if you can help it.
Best Energy Bars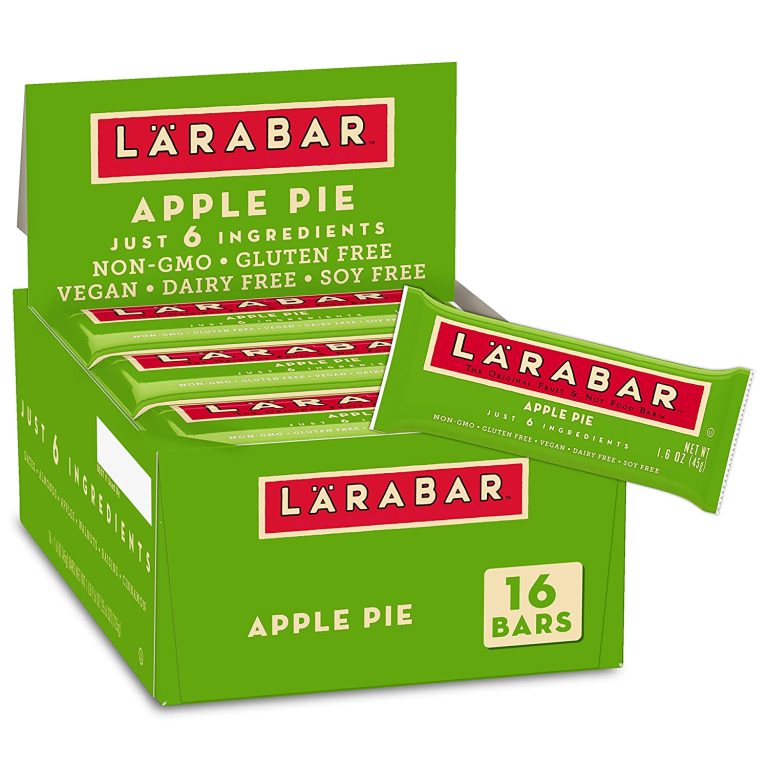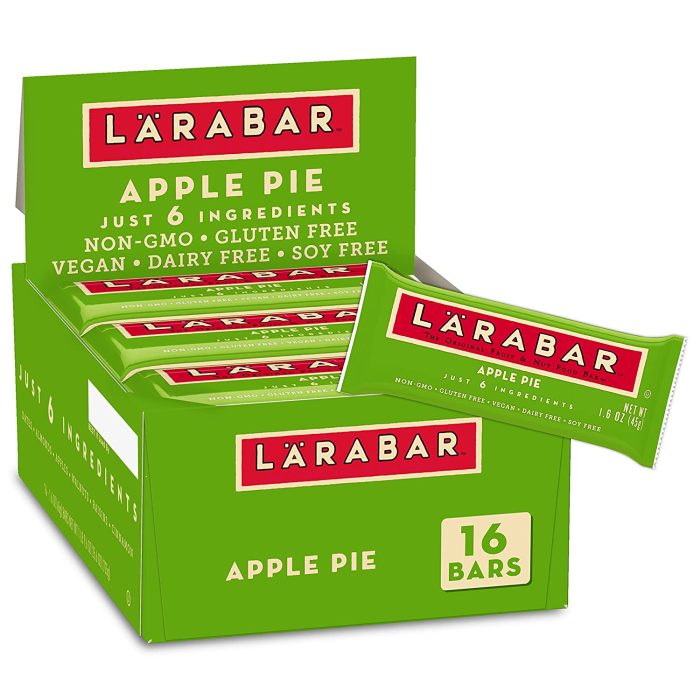 Larabar Protein Apple Cobbler Bars – to purchase go here. Gluten-free, kosher, soy-free, & dairy-free. Larabars are a good choice for a filling, low-calorie snack. They contain zero added sugar.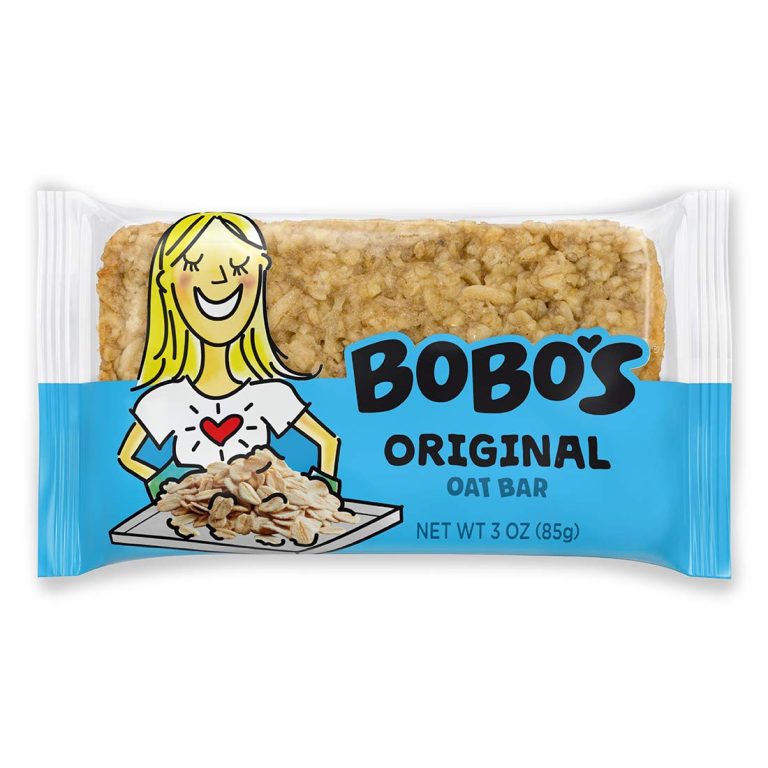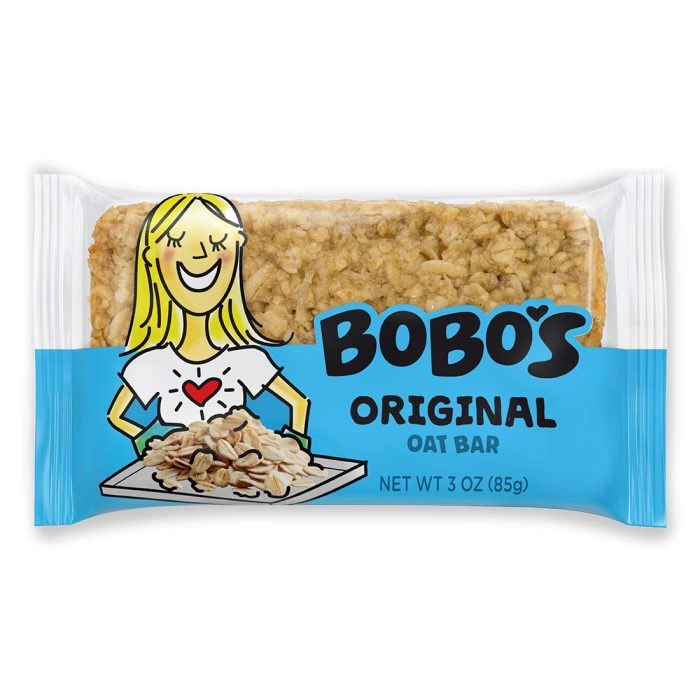 Bobo's Bars – you can purchase here. If you want more veggies in your diet, Phyter bars have got you covered. Some flavors, Butternut Squash + Peanut Butter bar and the Sweet Potato + Coconut bar, contain vegetables.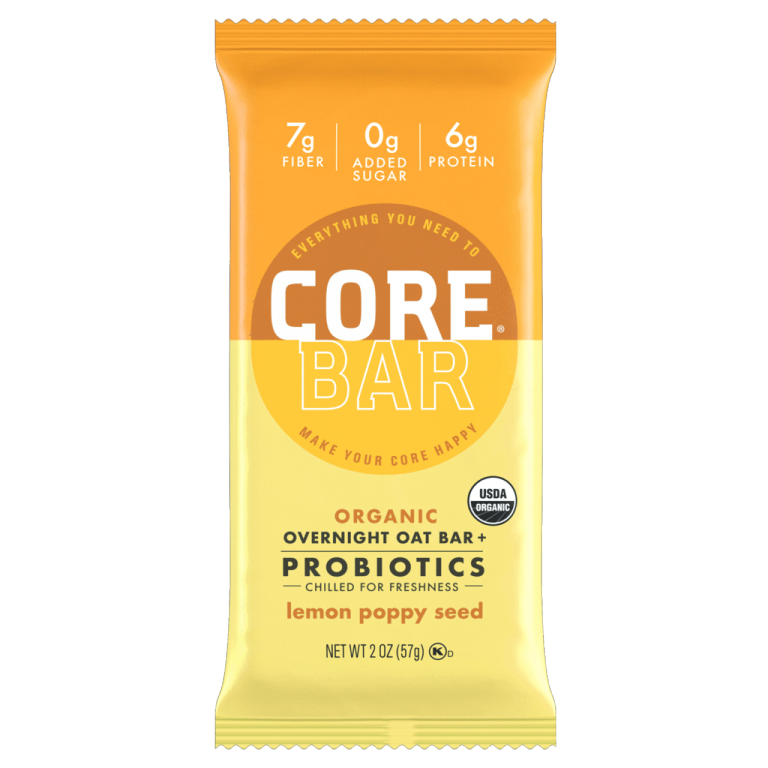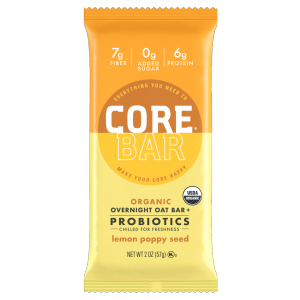 Core Bars – Purchase here. Core bars are full of nutritious ingredients with no added sugars. They also contain added probiotics and prebiotics. USDA-certified organic, non-GMO, gluten-free, kosher, and vegan.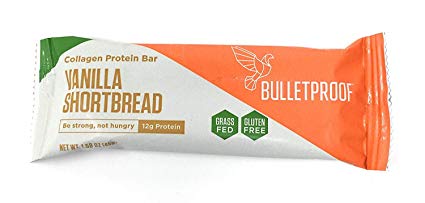 Bulletproof Vanilla Shortbread Collagen Protein Bars – Purchase on Amazon here. These bars contain 11 to 13 grams of protein from grass-fed sources of collagen. They're perfect for those on low-carb diets.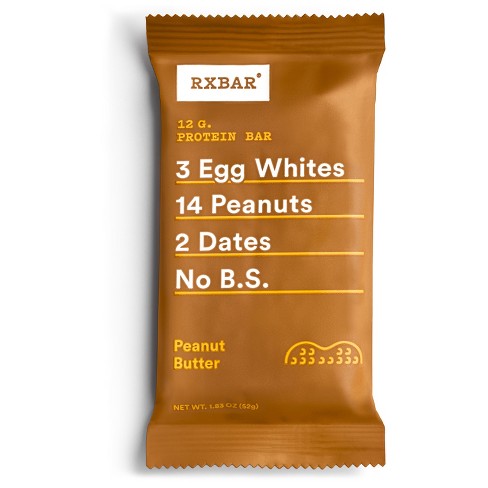 Peanut Butter RxBars – purchase them here. RxBars contains egg whites, dates, & nuts. Each bar is packed with 12 grams of highly absorbable protein.
Best Energy Bars cont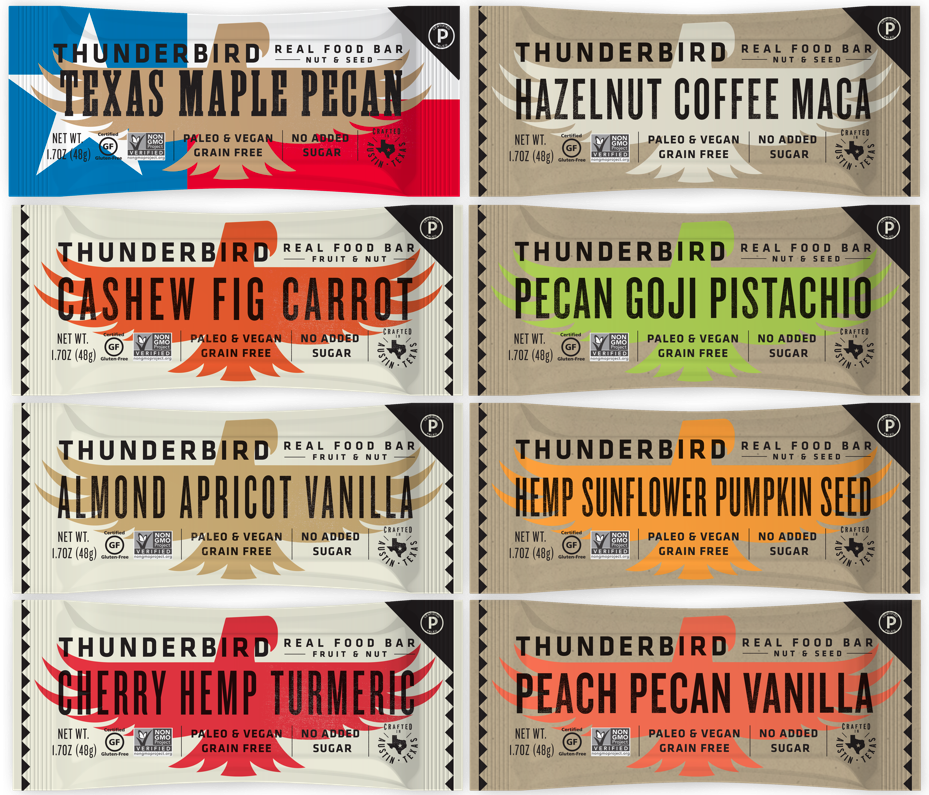 Thunderbird Bars –purchase here. Simple, nutrient-dense ingredients like nuts, seeds, & fruit, contain zero added sugars.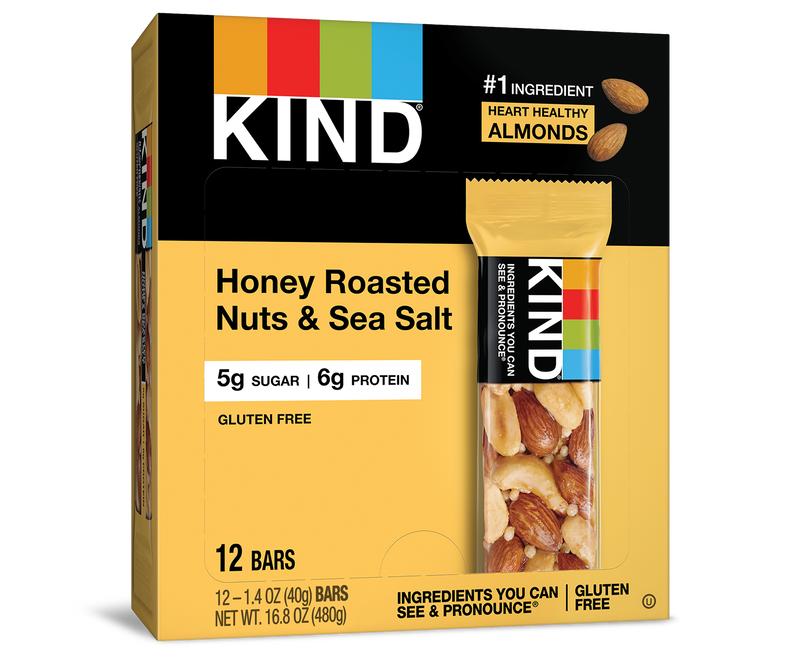 Honey Roasted Nuts and Sea Salt KIND Bars – Get them via Amazon. Healthy ingredients like nuts & dried fruit. They're good sources of protein, healthy fats, vitamins, and minerals.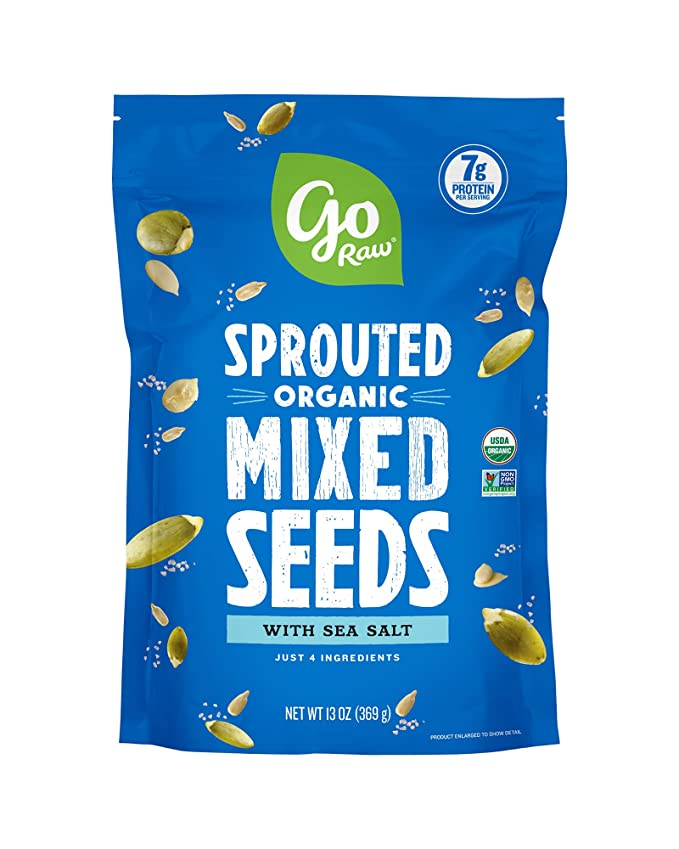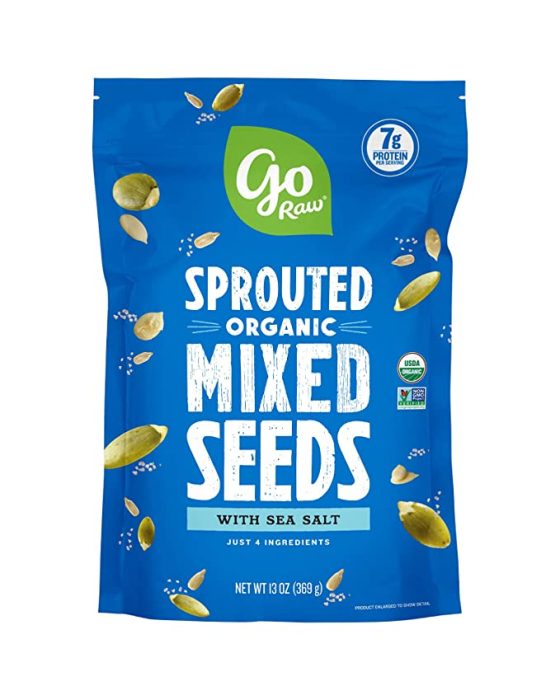 Go Raw sprouted seeds – Purchase here. Made with sprouted watermelon seeds and pack 12 grams of plant-based protein. The sprouting process may increase the bioavailability of some nutrients.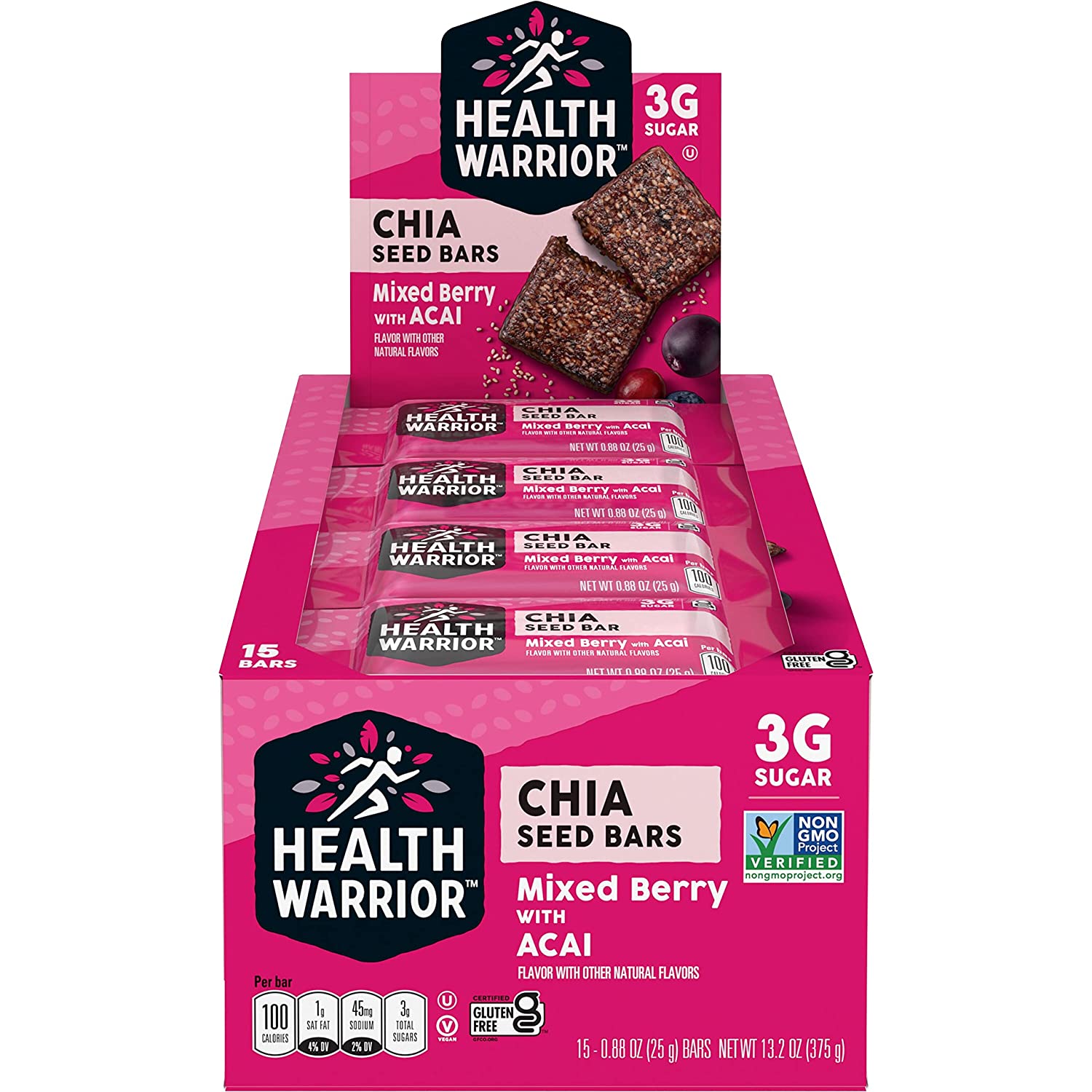 Health Warrior Chia Bars – purchase here. This 100-calorie bar packs a lot of punch. There are vegan-friendly & gluten-free. Chia seeds have antioxidants, protein, fiber, and omega-3s.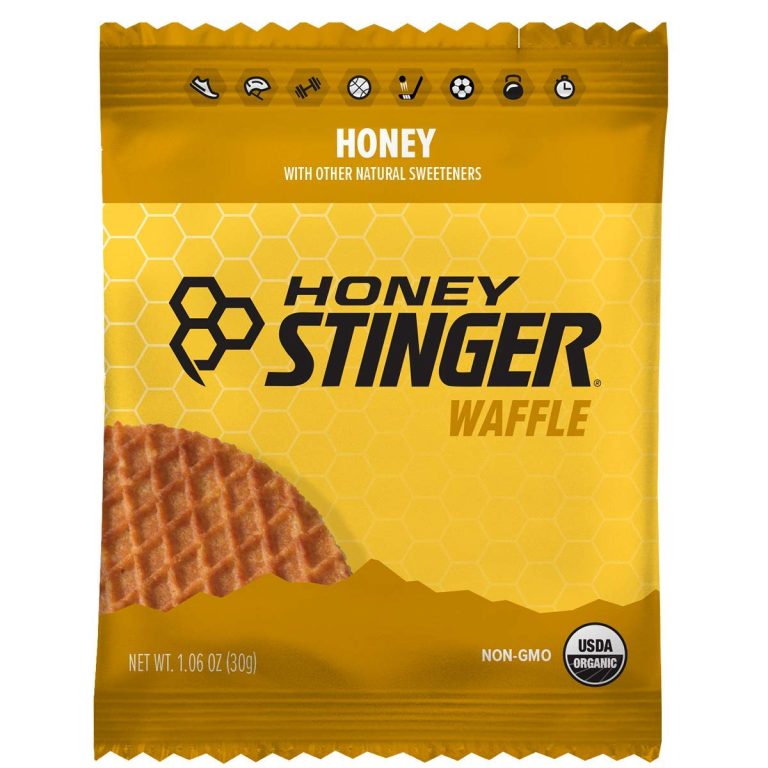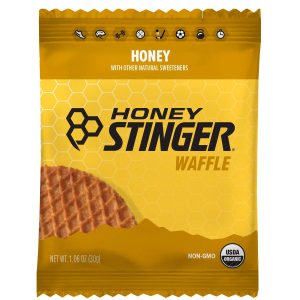 Honey Stinger – purchase here. The Honey waffle has a thin layer of honey-infused filling sandwiched between two thin waffles. The perfect combo of gooey filling and crispy waffle.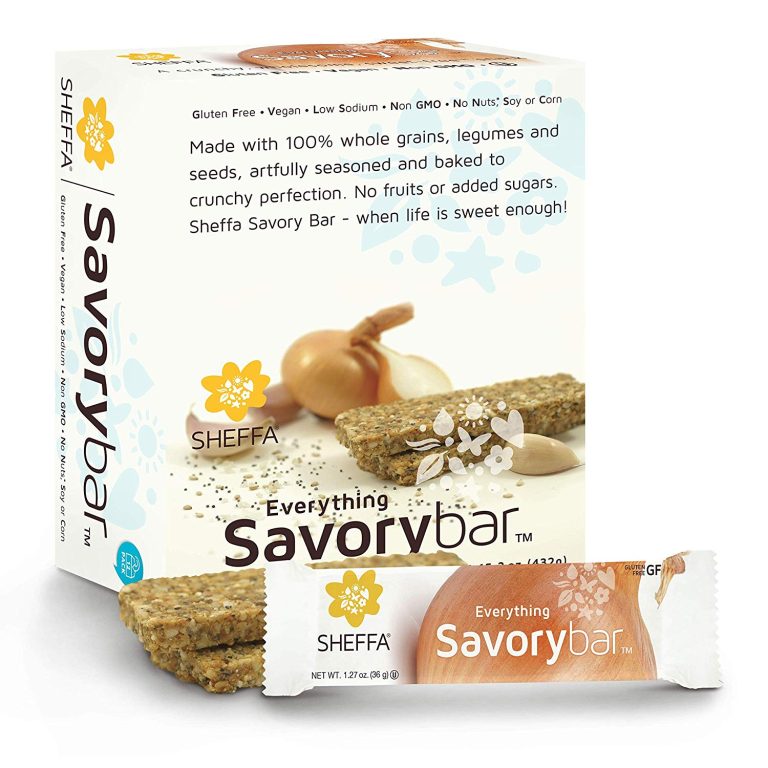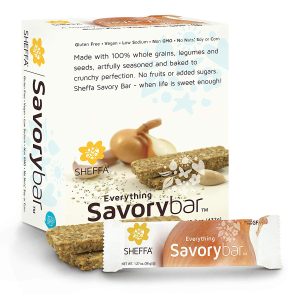 Sheffa Savory Bar Everything Seasonings – Purchase from Amazon. Sheffa bars are vegan-friendly & made with quinoa, sunflower seeds, & chickpeas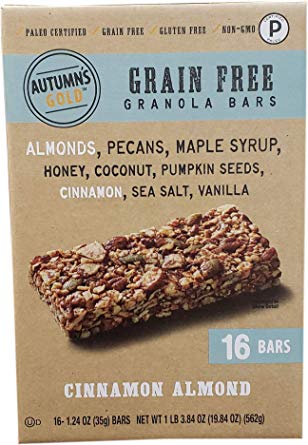 Autumn's Gold Cinnamon Almond Granola Bars – go here to purchase. Autumn's Gold is Paleo-friendly and uses nutritious protein-rich ingredients, almonds, pecans, & sunflower seeds.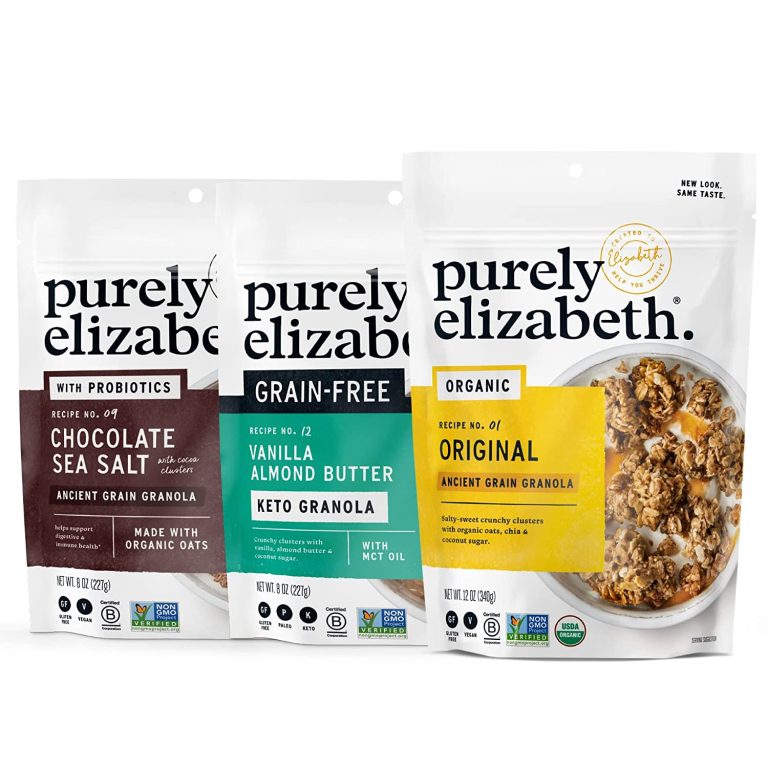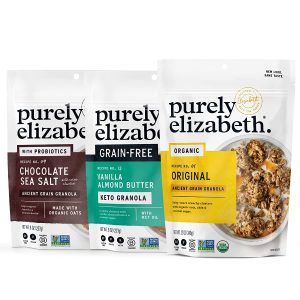 Purely Elizabeth Original Ancient Grains Granola Bars – purchase granola here. Simple ingredients and ancient grains, quinoa, &amaranth. They're gluten-free & bit lower in calories than other bars.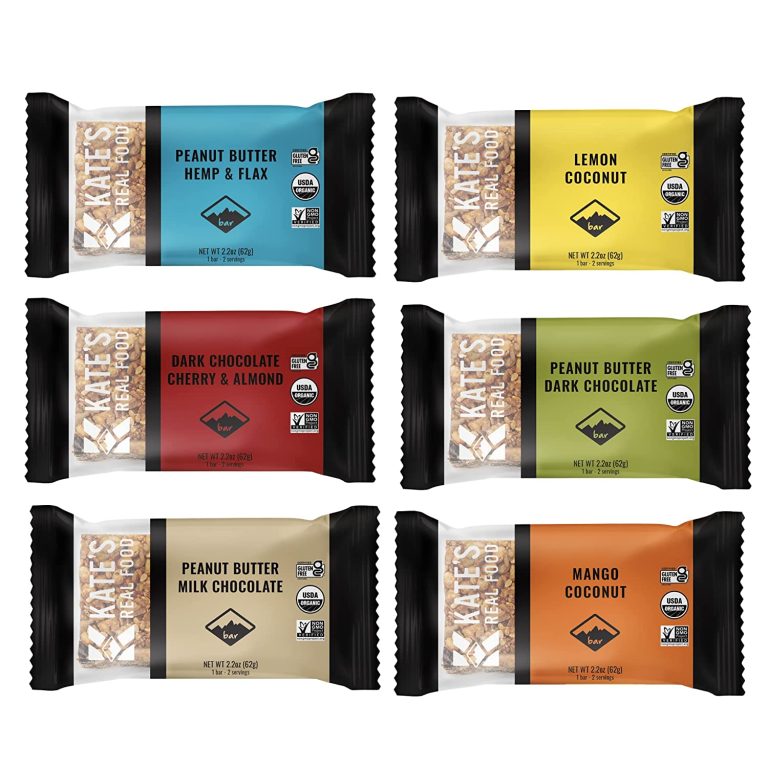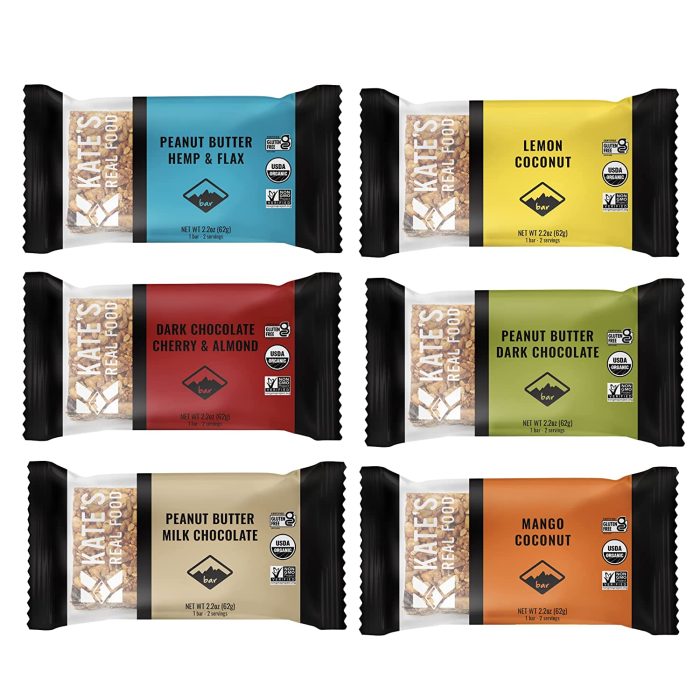 Kate's Real Food – purchase here. Made with "real" organic, non-GMO, and gluten-free ingredients – They come in a variety of flavors but, keep in mind that these bars contain two servings per package.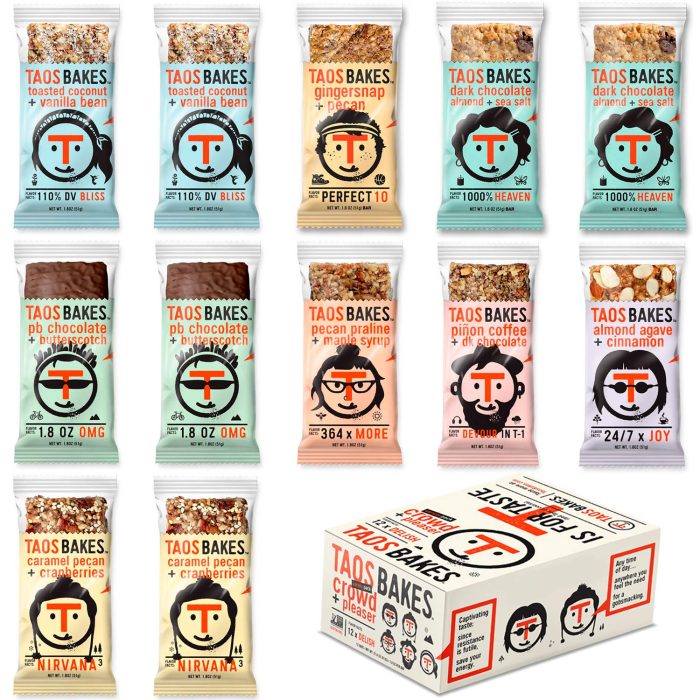 Tao's – Purchase. A delicious taste and texture. The carefully balanced recipes also deliver essential nutrients, including protein, carbs, and healthy fats in every bar.
DIY granola bars
Another option for a Sunday afternoon when you're feeling industrious: Make your own healthy snack bars and balls! Here are a few recipes. Click the photo for the recipe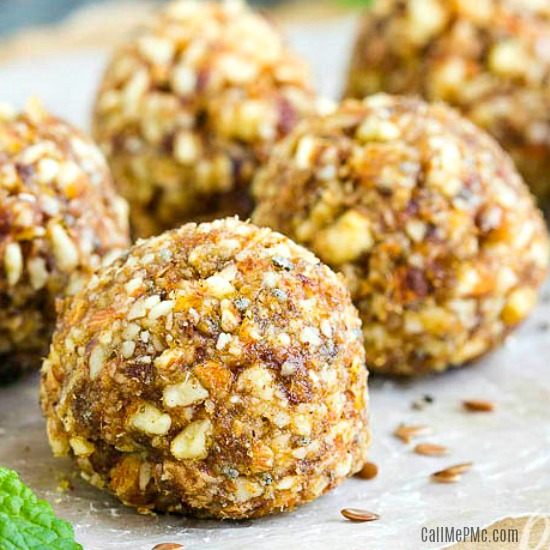 If you enjoyed this post, you may also like to read this on Low Cal Snacks!
This post contains affiliate links. If you click the link and make a purchase I will receive a small commission at no cost to you. Visit all my recommended products at Paula's Picks on Amazon. Read my entire Privacy Policy here.