Did you know that you can Dye Easter eggs with Kool-Aid? It works!! Genius!
When you Dye Easter eggs with Kool-Aid, you don't have to worry so much about really young child ingesting harmful dies. Granted you still need to supervise.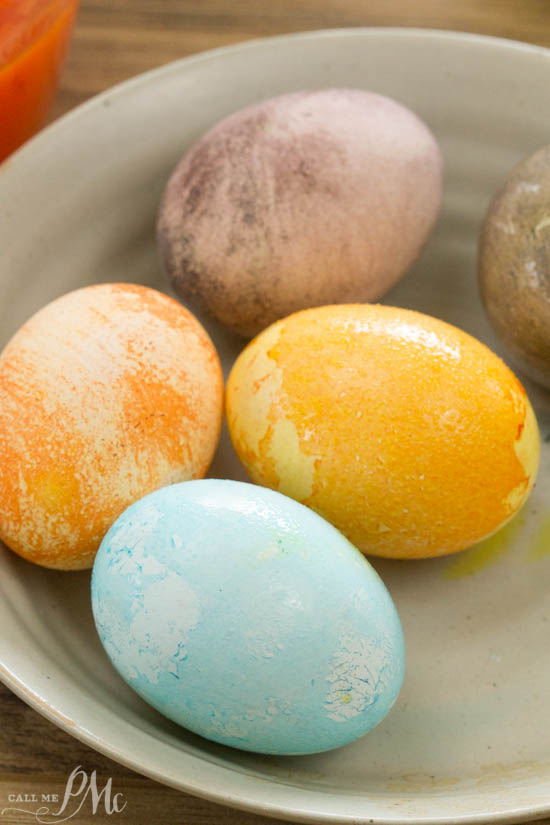 2/3 cup water, (tap water – doesn't have to be warm)
1 pkg. Kool Aid
Mix water and Kool Aid. Drop boiled egg in water and allow to sit a couple of minutes until begins to turn colors. Remove from water and allow to dry.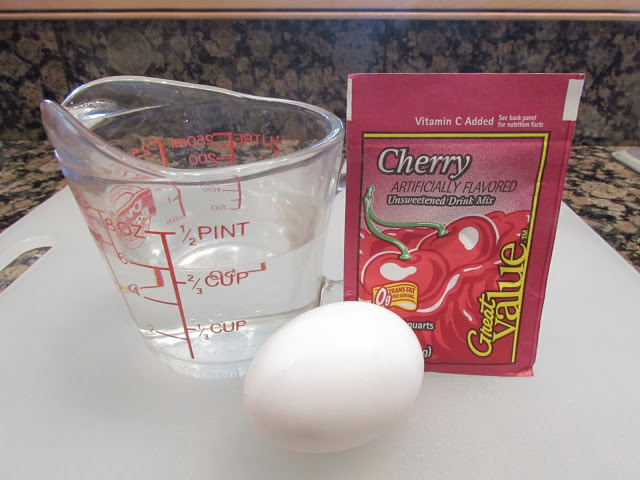 This is all you need!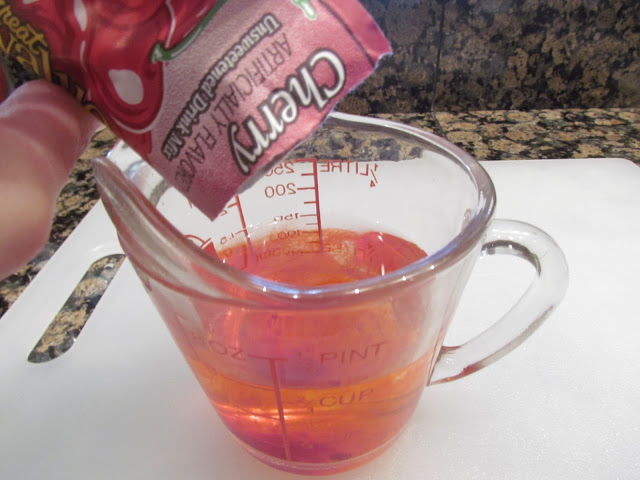 Dissolve Kool Aid (all I had was off brand, it worked beautifully!)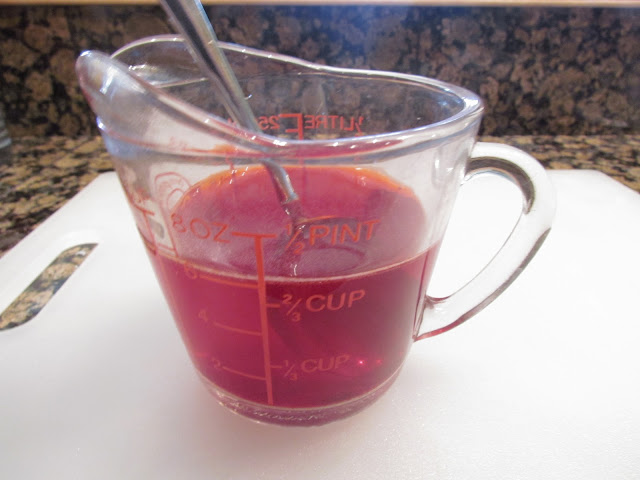 Stir.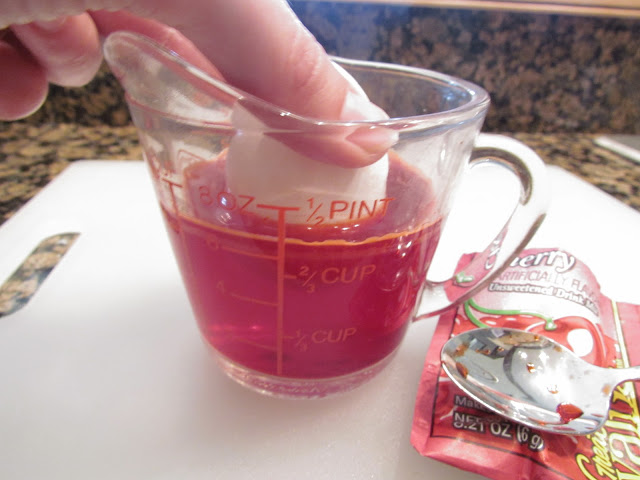 I tested!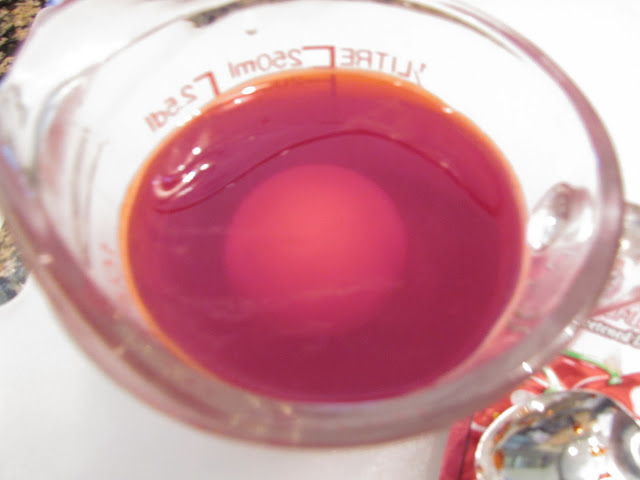 Egg in the Kool Aid bath.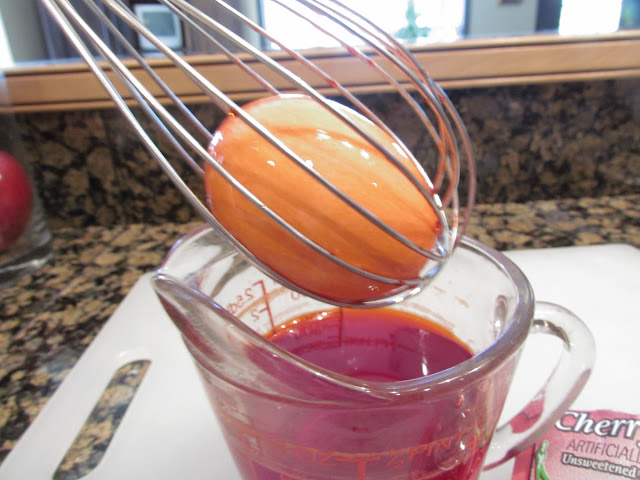 It's red!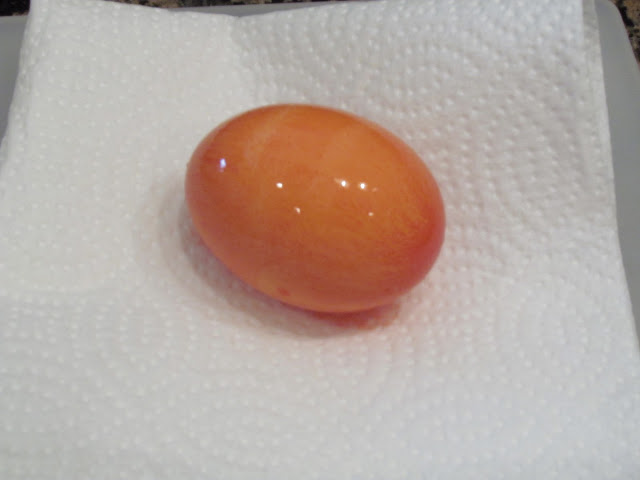 Drying.
Notes:
You don't need vinegar because Kool Aid is already acidic.
Lemonade and pink lemonade do not turn out very well when used for egg decorating.
Grape turns an ugly dark color as an egg dye.
You can add some Berry Blue to the grape to lighten it and add some strawberry or cherry to the pink lemonade for a pretty shade of pink