Matcha Peanut Butter Energy Balls a burst of nutrients in two bites! Thanks to Peanut Butter & Company for sponsoring this post as well as the giveaway!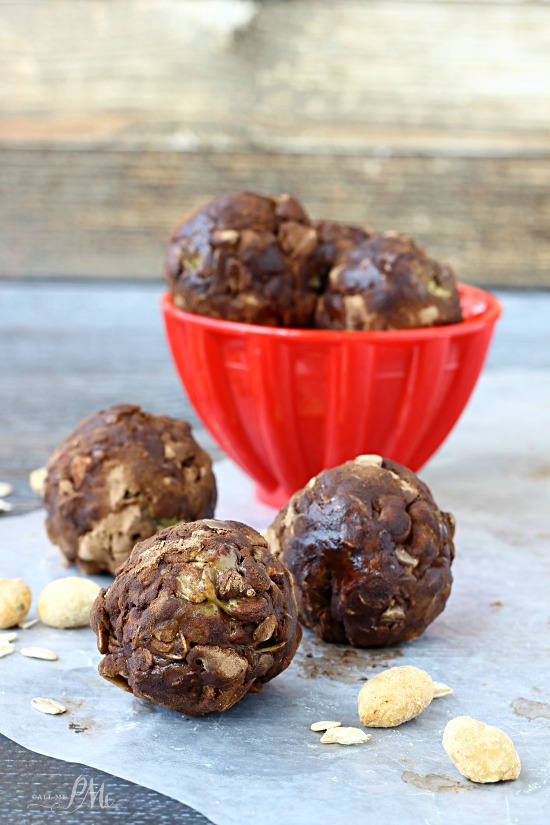 I'm a member of Peanut Butter & Co Yum Squad. They recently started a #mysteryingredient challenge this month in which they give us a mystery ingredient to work into a recipe that also includes their peanut butter products. March is National Peanut Butter month and what better way to showcase peanut butter than with a fun challenge! My mystery ingredient was Matcha which is a finely milled or fine powder green tea. I have never had or made a recipe with green tea before so this was a challenge!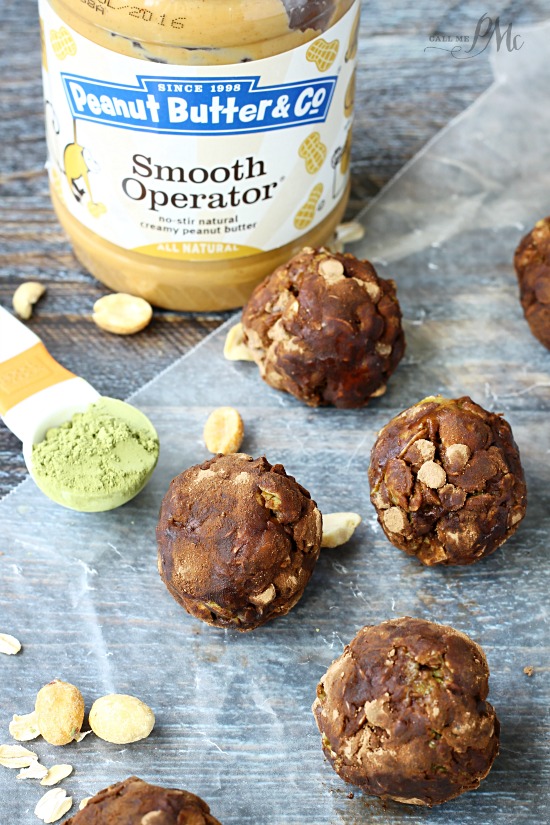 Benefits of Matcha are (source)
Packed with antioxidants including the powerful EGCg
Boosts metabolism and burns calories
Detoxifies effectively and naturally
Calms and relaxes
Enhances mood and aids in concentration
Provides vitamin C, selenium, chromium, zinc and magnesium
Fights against viruses and bacteria
Rich in fiber
Lowers cholesterol and blood sugar
Does not raise insulin levels
Matcha is being hailed as the next weight-loss superfood. It has an earthy taste and can be added to drinks, smoothies, salads, or any food actually. The fine powder is easily mixed into a plethora of recipes adding nutrients and flavor.
Matcha Peanut Butter Energy Balls
I recently put together a collection of 16 Delicious Homemade Energy Bars and was inspired to work Matcha into an energy, granola type recipe that's also full of peanut butter! I came up with these Matcha Peanut Butter Energy Balls. It seemed like the perfect complement.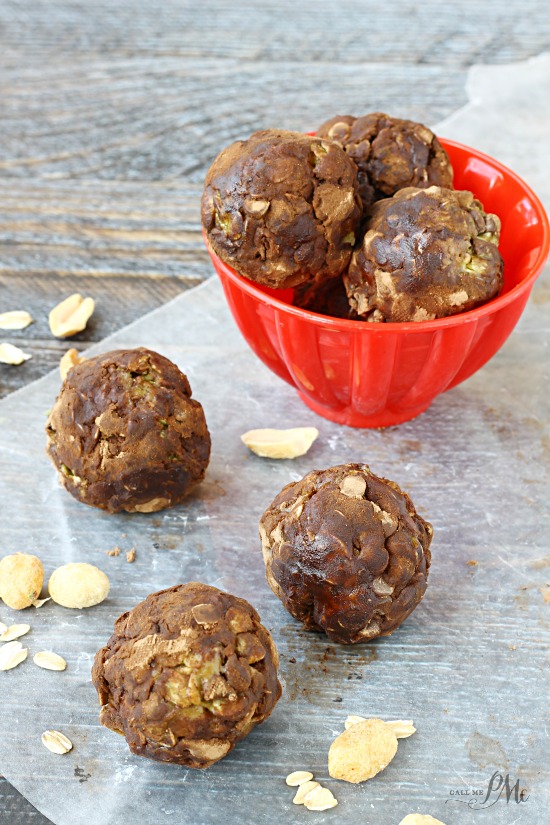 My hunch was right! Matcha Peanut Butter Energy Balls is a healthy, nutritious snack option. It's packed with carbohydrates and protein to energize your day!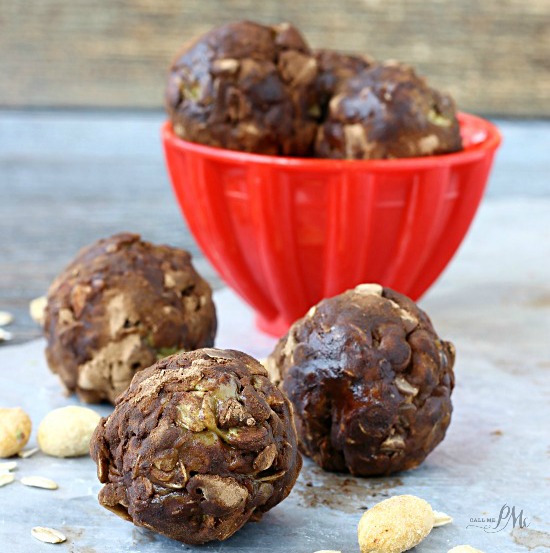 Print Recipe
Matcha Green Tea Energy Balls
Ingredients
1/2

cup

Peanut Butter & Co Smooth Operator peanut butter

1/3

cup

honey

1

tablespoon

coconut oil

1

and 1/2 cup old fashion rolled oats

1/2

tablespoon

Matcha

1/2

tablespoon

ground flax seed

1/4

cup

peanuts

crushed or chopped slightly

1/4

cup

mini chocolate chips

1/2

tablespoon

chia seeds

1/3

cup

cocoa powder
Instructions
In a small sauce pan on medium low heat, melt peanut butter, honey and coconut oil stirring constantly until the mixture is combined completely.

In a

bowl

, combine oats, Matcha, flax seen, peanuts, chocolate chips and chia seeds.

Pour peanut butter mixture into oat mixture and combine.

Using a spring-release scoop, form balls out of mixture.

Roll in cocoa powder.

Store in an air-tight container up to 1 week.
Along with Peanut Butter & Company, I'm giving away 2 jars winner's choice of peanut butter from Peanut Butter & Company. See Peanut Butter & Company products and get more peanut butter recipes.