Best 36+ Cookie Butter Recipes to Make Now. These decadent desserts made with cookie butter will become your new guilty pleasure!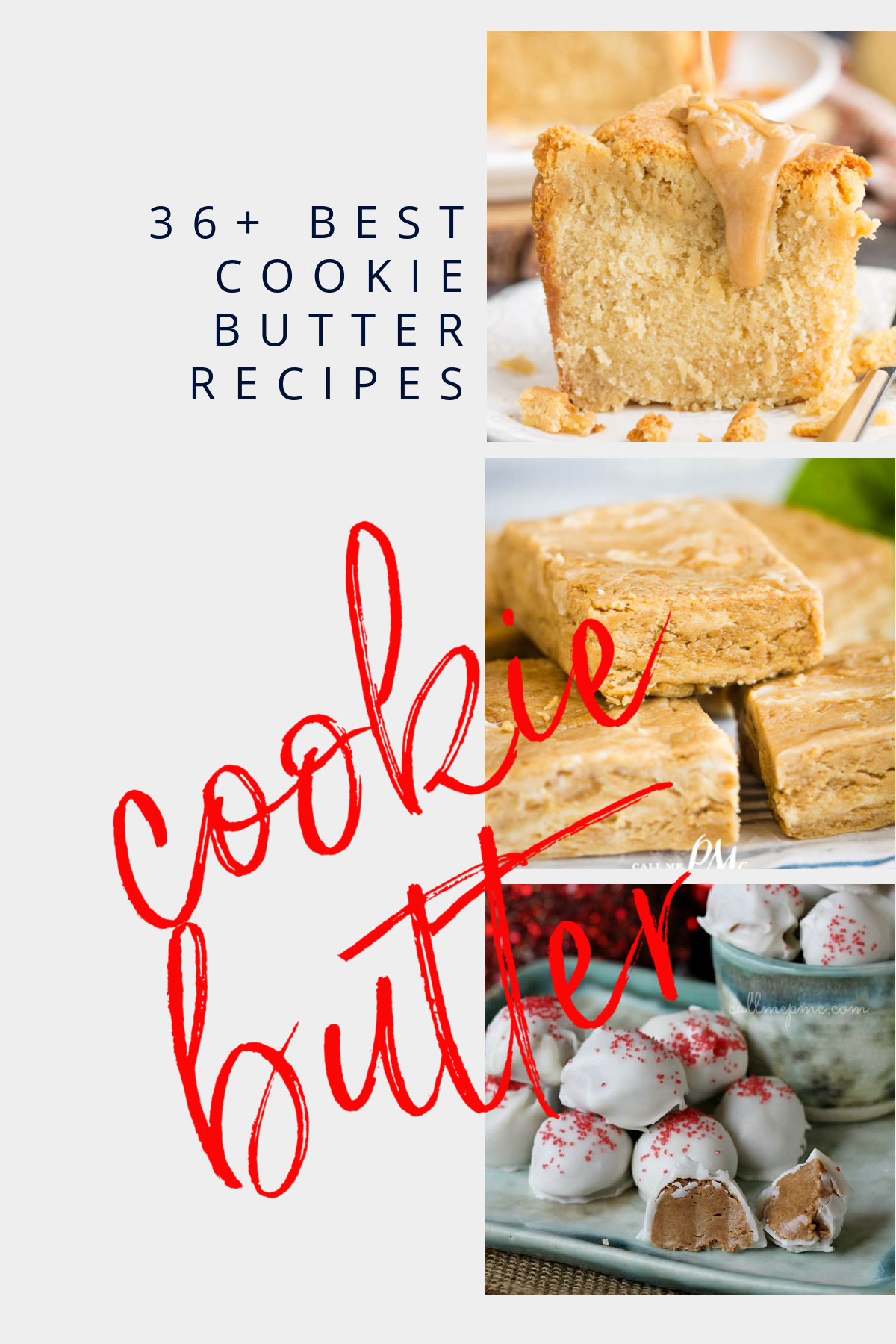 I must confess, this post for Best 36+ Cookie Butter Recipes to Make Now was supposed to go live before Christmas. However, it was simply crazy here from mid-November until the boys went back to school on January 3. Ugh. Now, I suppose desserts using cookie butter make great Valentine's Day treats!
That's my story and I'm sticking to it!
Cookie butter has become the rage in the dessert world in the last few years. It's a creamy spread made by combining crushed spice cookies, butter or oil, flour, and sugar. And, it tastes amazing!
If you can't find cookie butter in your area, you can order it here.

Best 36+ Cookie Butter Recipes to Make Now
Please keep in mind that nutritional information is a rough estimate and can vary based on the products used.
I updated this post from an earlier version. I made new photos and simplified the recipe instructions.
As an Amazon Associate, I earn from qualifying purchases. This post contains affiliate links. If you click the link and make a purchase I will receive a small commission at no cost to you. Visit all my recommended products at Paula's Picks on Amazon. Read my entire Privacy Policy here.
As a busy mom, Paula saw the need to simplify cooking and meal prep without sacrificing flavor. She provides simple recipes and time-saving strategies for delicious and nutritious meals for your family. Please share CallMePMc.com with your friends.