Cinnamon Biscuits are a rich, buttery biscuits that's filled with a cinnamon filling. They tastes much like yeast cinnamon rolls, but require no wait time to allow for them to rise. They are easily made with pantry staples you're sure to have.
Sharing a great Cinnamon Biscuits recipe with you today, but first a little story…
Have you ever done something totally embarrassing?
I guess since you're human you have. Just maybe you didn't blog about it for the entire world to know the depths of your goofiness… but, oh well, here goes. I'm sure if you're a regular follower or know me personally, you already know how goofy I am! At this point, I'm kind of giggling about it… kind of.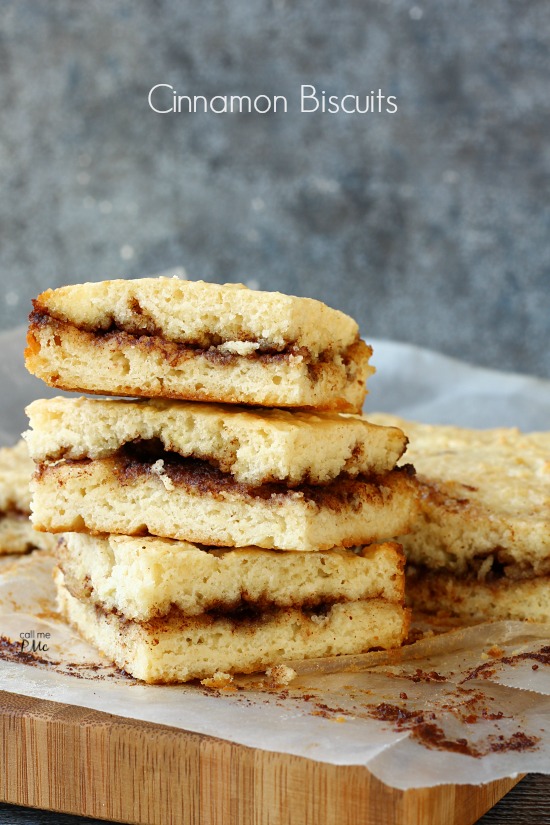 Today a ran by our local home-town grocery store, not the big super store where no one would have even noticed you unless you had purple hair, stripper shorts, and pleather thigh-high boots. Admit it, you've all seen the funny pics of People of W*l-M*rt….
I digress. I ran into the small home-town grocery store where Bob (that's his real name, not Billy Joe Jim Bob… just Bob) greets me, asks about the kids and if I'll be having steak again this week. You see, we always get a 'his' and 'hers' fillet, no bacon, for weekend grilling.
'Kids are good. Yes, sir, I'd like the regular' and proceed to the Meat Market. Now, there's 9 guys that work in the meat market. They nod. I nod. I continue shopping… shopping… shopping…looking (I'm picky about meat) and I notice they're all looking at me….. looking…. staring…. I'm feeling pretty good at this point. I thought I looked super cute today, I guess I do. I catch my reflection in the window. Good hair. Still got makeup on. Cool! I still may have it….
 They bring the steaks, I collect a couple other items and check out, feeling pretty good about myself. I sashay to the car and get in, grab the seat belt, and *whoa* my fly is open!!! All the way open!!! I mean, seriously!!!! O-P-E-N!!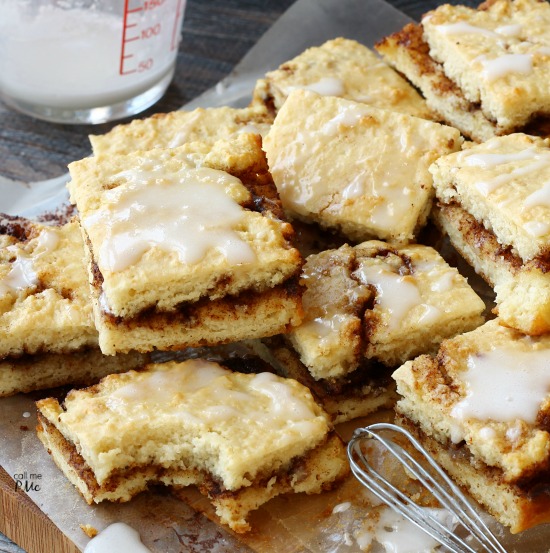 omgoodness, my self confidence…shattered! Not only that, I can not, will not, go back to that store until I'm quite sure there has been a complete turnover in employees!
I'm drowning my embarrassment in these quick and easy Cinnamon Biscuits, because, well, I just don't know what else to do!                                      zip…..
Cinnamon Biscuits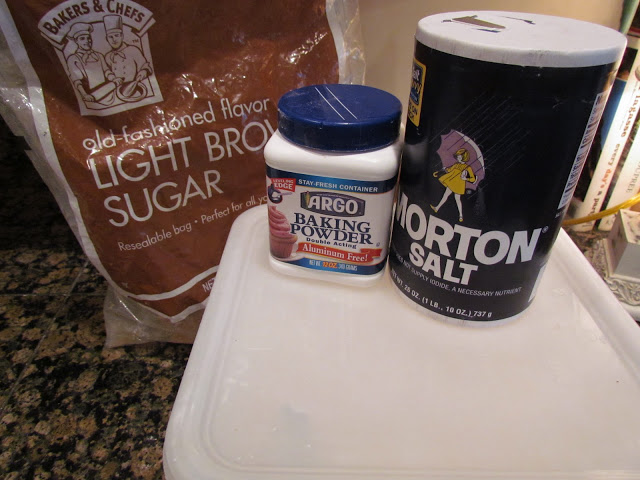 Part of the team
flour, brown sugar, baking powder, and salt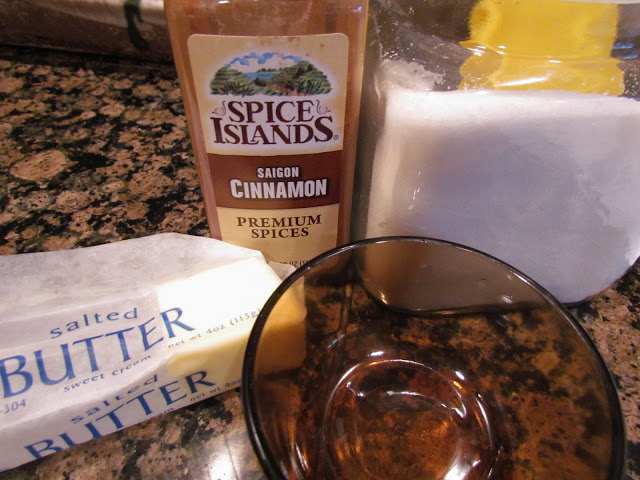 The second string
butter, cinnamon, sugar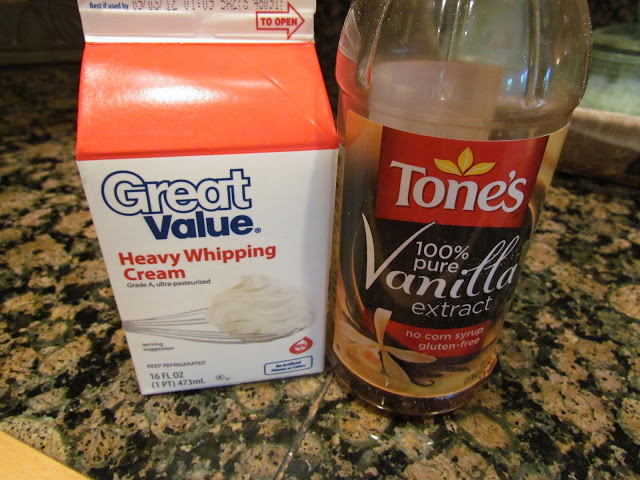 Let's call these guys The Trainers
with a fork, mix butter, cinnamon, and sugar
whisk dry ingredients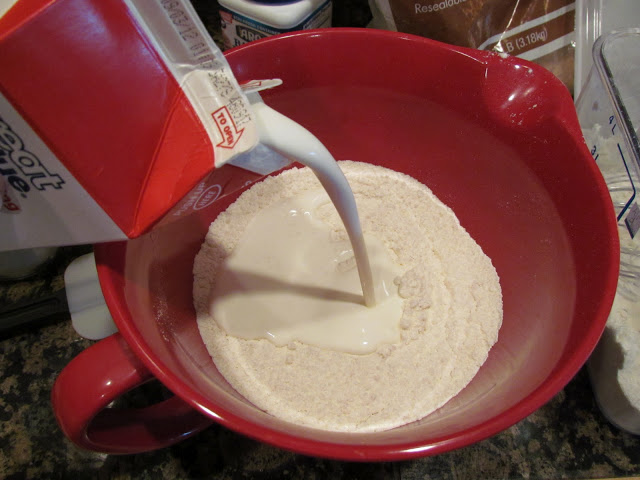 add cream, easy peasy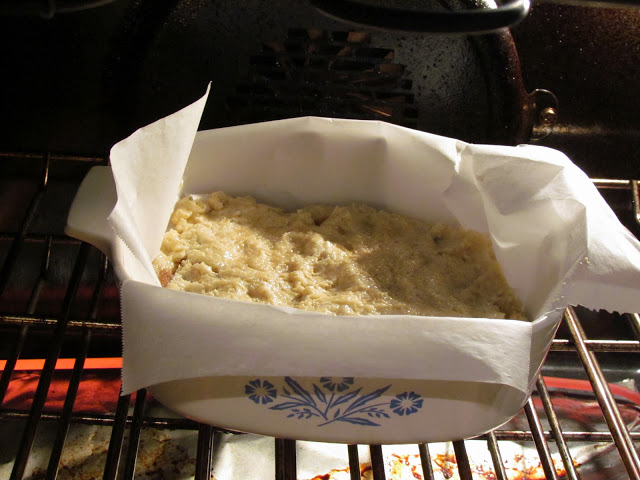 ok…..because I'm still a bit distraught I forgot all the in between pictures
but, this is how it looks all put together and ready to bake
see, it's in the oven
And, this is how the Cinnamon Biscuits looks when baked
Yes, I did eat that big hunk
I feel much better now
what fly??
Maybe you'll just try these because they look good
not because you were caught with your fly open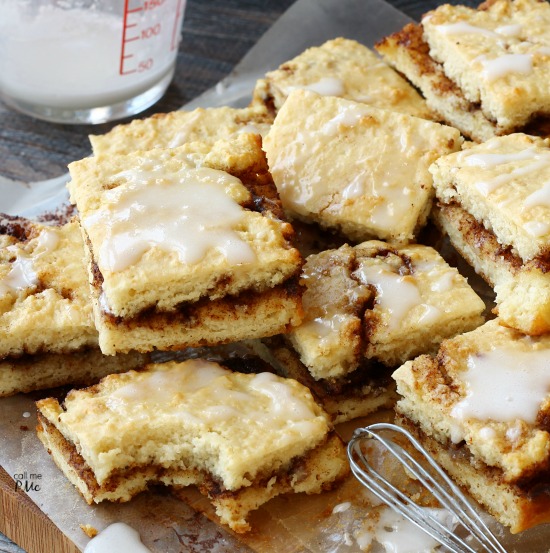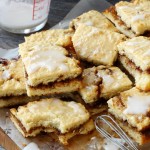 Print Recipe
Cinnamon Biscuits & Embarrassing Moments / Call Me PMc
Cinnamon Biscuits taste much like a cinnamon roll without the wait for yeast to rise. They're moist, full of butter and make a great addition to your breakfast or brunch. Cover in a sheet of glaze or leave plan, Cinnamon Biscuits are good either way.
Ingredients
2

cups

all purpose flour

4

Tablespoon

dark brown sugar

4

Tablespoon

granulated sugar

divided

2

teaspoon

baking powder

1/2

teaspoon

salt

1

cups

heavy cream

whole milk or evaporated milk may be used, if too dry at more milk one tablespoon at a time.

2

teaspoon

cinnamon

4

Tablespoon

butter

softened

1/2

cup

milk

1

teaspoon

vanilla

2

cup

confectioners sugar
Instructions
With a fork, cream 2 T butter, 2 T sugar, and 2 tsp cinnamon together; set aside. Preheat oven to 425 degrees. In a large

bowl

, combine dry ingredients: flour, brown sugar, remaining granulated sugar, baking powder and salt. Pour in cream and stir until combined. Don't over mix. Spray a 8x8 inch baking dish with vegetable spray or line with

parchment paper

. Divide dough in half and press one half in bottom of dish. Spread butter, sugar, cinnamon mixture over layer. Gently press second half of dough on top. Scoure dough into 9 squares. Bake 15 to 19 minutes or until golden brown.

Meanwhile, Mix milk,

vanilla

, and sugar until smooth. Pour over hot biscuits. Serve warm.
Notes
©CallMePMc.com All images & content are copyright protected. Please do not use my images without prior permission. If you want to republish this recipe, please re-write the recipe in your own words, or link back to this post for the recipe.
What's your embarassing story?
Leave me comments below!
The only way to ensure you don't miss a single recipe, is to sign up for my email. You'll receive one email each week with all my latest, delicious recipes!
 [wysija_form id="1″]